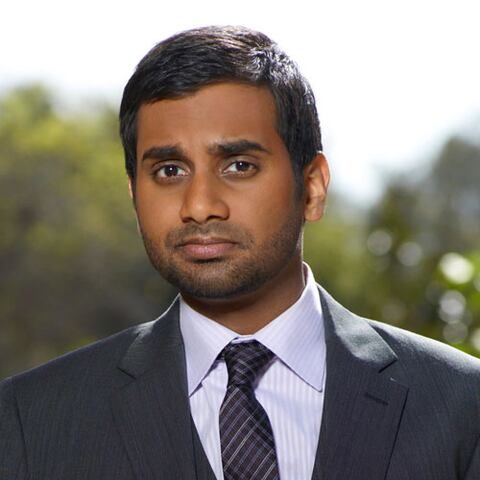 Tom Haverford
Played by
Aziz Ansari
Actor Bio
Aziz Ansari stars as Tom Haverford, the self-serving colleague of Leslie Knope (series star Amy Poehler) in NBC's comedy "Parks and Recreation."
Aziz Ansari has quickly established his presence in the comedy world. He is currently starring in a popular television series, has a number of films on deck and recently debuted his first hour-long standup special and album. Ansari also recently wrapped a much buzzed about gig as the host of the 2010 MTV Movie Awards.
Ansari is also keeping busy in the film world and recently wrapped production on the MRC and Red Hour action comedy "30 Minutes or Less" opposite Danny McBride and Jesse Eisenberg. Mandate Pictures also recently picked up a comedy feature pitch by Ansari and Matt Hubbard, which he will also star in alongside Danny McBride. Additionally, Ansari is developing three films for Judd Apatow and Universal with director Jason Woliner. The collaboration with Apatow began on Universal's "Funny People," where Ansari created the popular character of 'Raaaaaaaandy,' who went on to become a viral hit on FunnyOrDie.com.
Ansari also appears in "Get Him to the Greek" alongside Russell Brand, Jonah Hill and Sean 'Diddy' Combs, as a co-worker of Hill's character. He has had roles in the hit comedies "I Love You, Man" and "Observe and Report."
This past January, Ansari released an hour-long standup special on Comedy Central titled, "Intimate Moments for a Sensual Evening." The special and subsequent DVD/CD were both extremely successful and the album continues to be a mainstay on iTunes' comedy best-seller list. Ansari has also become a regular on the late night circuit with recent memorable appearances on "The Late Show with David Letterman," "The Tonight Show with Conan O'Brien," and "Jimmy Kimmel Live."
Ansari has recently embarked on a major multi-city standup tour called the "Dangerously Delicious Tour." He began performing standup in 2001 while attending NYU and continues to perform at venues all over the world today. In 2005, Rolling Stone named him their choice for "Hot Standup" on their annual Hot List, and he was also awarded the Jury Award for Best Standup at the US Comedy Arts Festival in Aspen in 2006.
Ansari first came to audiences attention on MTV's hit sketch comedy series "Human Giant." The series is based around short films starring Ansari, along with Rob Huebel and Paul Scheer. Many of their sketches have become Internet sensations and have popularized the trio with young people all across the US. Ansari also had a very memorable guest-starring role on HBO's "Flight of the Conchords," in which he portrayed a racist fruit vendor, and he was seen in a multi-episode arc on "Scrubs."
Ansari currently resides in Los Angeles.