APRIL 30 | THUR 8:30PM ALL TIME ZONES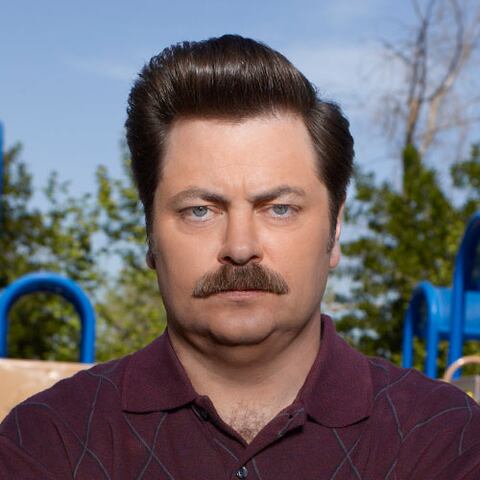 Ron Swanson
Played by
Nick Offerman
Actor Bio
Nick Offerman stars as boss Ron Swanson in NBC's comedy "Parks and Recreation." The series is a half-hour mockumentary that looks at the exciting world of local government.
Offerman received his B.F.A. in theater from the University of Illinois and has performed at Chicago's famed Goodman and Steppenwolf theaters. He was a series regular on "American Body Shop" and has appeared on "24," "Deadwood," "Will & Grace," "Monk," "The West Wing," "CSI: NY," and "NYPD Blue."
Nick was last seen on the silver screen in "Men Who Stare at Goats" with George Clooney and Ewan McGregor and "All Good Things" with Ryan Gosling and Kirsten Dunst. Other credits include "Wristcutters," "Patriotville," "The Go Getter," "Sin City," and "Miss Congeniality 2."