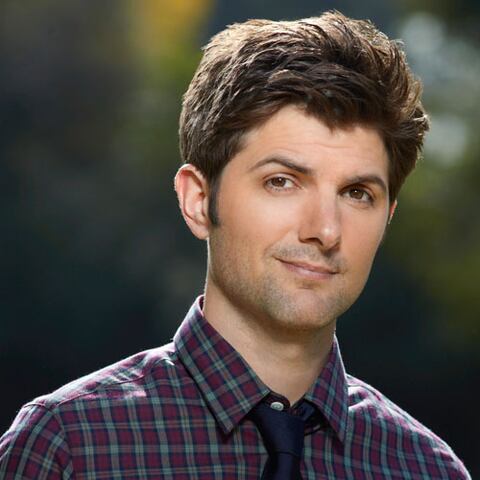 Ben Wyatt
Played by
Adam Scott
Actor Bio
Adam Scott has crafted a truly diverse and distinguished career. Though he began primarily as a dramatic actor, he has displayed great versatility and depth and built an equally impressive comedy resume. No matter the medium - film, television or theater - Scott continues to earn rave reviews. Scott currently stars as Ben Wyatt in NBC's Emmy-nominated comedy "Parks and Recreation" opposite of Amy Poehler.
On the big screen, Scott stars in the indie comedy "A.C.O.D.," which debuted at the Sundance Film Festival earlier this year. He also has "The Secret Life of Walter Mitty," the Ben Stiller-directed remake for Red Hour and 20th Century Fox, which he'll star in this December opposite Stiller and Kristen Wiig. He recently wrapped production on "Hot Tub Time Machine 2."
Scott recently started a production company with his wife, Naomi Scott, called Gettin' Rad Productions, and together they have produced a series of specials for Adult Swim called "The Greatest Event in Television History." Their company also has the option on Chuck Klosterman's first novel, "Downtown Owl," with Oren Uziel attached as the writer.
Last year, Scott starred in the romantic comedy "Friends with Kids" opposite Jon Hamm and Kristen Wiig. Additionally, he was seen in "See Girl Run" for producer David Gordon Green, and Paramount's "The Guilt Trip," starring Seth Rogen and Barbra Streisand. He also co-starred opposite Kirsten Dunst, Isla Fisher and Lizzy Caplan in "Bachelorette," which premiered at Sundance.
Previously, Scott starred in the Starz original series "Party Down," which has since gained a cult following. He produced it alongside executive producers Paul Rudd, Rob Thomas, Dan Etheridge and John Enbom. He starred as Palek in the critically acclaimed HBO series "Tell Me You Live Me" and had a recurring role on the HBO comedy series "Eastbound & Down" opposite Danny McBride.
Scott starred in "The Vicious Kind," a dramedy about a man who becomes obsessed with the girlfriend that his brother brings home for Thanksgiving. Executive produced by Neil LaBute, the film premiered at Sundance. Scott was lauded for his performance as Caleb and was nominated for Best Actor at the Independent Spirit Awards in 2010. He also won Best Performance at the 2009 Sidewalk Film Festival and Best Actor at the 2009 Strasbourg Film Festival. Variety stated: "best known for his colorful supporting turns, Scott proves more than up to the challenge of a juicy lead role: his brilliant delivery, replete with tasty vulgarities and sarcastic asides, whets our appetites for more."
Also seen in "Our Idiot Brother" opposite Paul Rudd, Elizabeth Banks and Zooey Deschanel, Scott co-starred alongside Will Ferrell and John C. Reilly in the blockbuster comedy "Step Brothers," garnering praise as Derek, the egomaniacal younger brother of Ferrell. The Los Angeles Times said of Scott's performance: "it's the movie's plum part and Scott runs mightily with it." Scott also starred with Joel Bissonnette and Robin Tunney in "Passenger Side," a road movie that never leaves Los Angeles, on which he serves as an executive producer. The film premiered to rave reviews at the Los Angeles Film Festival and the Toronto Film Festival.
Additionally, Scott has portrayed Johnny Meyer, Howard Hughes' press agent, in the Oscar-winning film "The Aviator" alongside Leonardo DiCaprio, Kate Blanchett, John C. Reilly and Alec Baldwin for legendary director Martin Scorsese. Additional film credits include "August," a drama that was featured at the 2008 Sundance Film Festival; "Lovely, Still" with Martin Landau, Ellen Burstyn and Elizabeth Banks; The Weinstein Company's horror film "Piranha 3D," which was directed by Alexandre Aja; the romantic comedy "Leap Year" opposite Amy Adams; the blockbuster comedy "Knocked Up" directed by Judd Apatow; "The Great Buck Howard," opposite John Malkovich, Colin Hanks and Tom Hanks, as well as "Art School Confidential," directed by acclaimed filmmaker Terry Zwigoff.
Scott currently resides in Los Angeles.