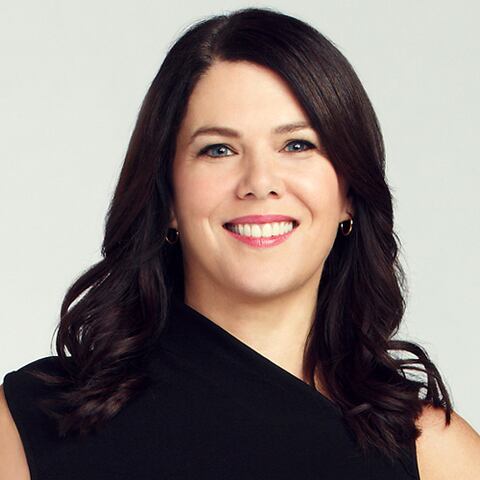 Sarah Braverman
Played by
Lauren Graham
Actor Bio
Lauren Graham is well known for her current role as Sarah Braverman on NBC's drama series "Parenthood." Sarah is the second oldest Braverman, who moves back home with her parents along with her two children, Amber (Mae Whitman) and Drew (Miles Heizer).
In addition to her successful acting career, Graham recently became a New York Times bestseller with her debut novel "Someday, Someday, Maybe." A deal was just closed for the book to be adapted into a television series by Warner Bros. TV and Ellen DeGeneres' A Very Good Production. This past Spring, Graham completed production on the feature "Merry Friggin' Christmas," in which she will star opposite Robin Williams and Joel McHale. She was most recently cast in the Boaz Yakin family adventure film "Max," in which she will star alongside Thomas Haden Church.
Graham garnered critical acclaim for her performance as Lorelai Gilmore on "Gilmore Girls," a series on which she also served as producer in its final season. For her work on the show Graham was nominated for a Golden Globe Award for Best Actress in a Drama Series, two Screen Actors Guild Awards for Outstanding Female Actor in a Drama Series and two Television Critics Association Awards for Individual Achievement in Drama and Comedy. Additionally, she earned two Teen Choice Awards and a Best Actress nod from Viewers for Quality Television, and was honored by Planned Parenthood as a "Champion of Choice" for her work with family issues on and off screen.
Graham's feature film credits include the critically acclaimed "Flash of Genius," opposite Greg Kinnear; "The Answer Man" with Jeff Daniels; Universal's blockbuster comedy "Evan Almighty" alongside Steve Carell; "Because I Said So" opposite Diane Keaton and Mandy Moore; "Bad Santa" with Billy Bob Thornton; "The Pacifier"; "Birds of America" with Matthew Perry, which premiered at the 2008 Sundance Film Festival; "The Amateurs" with Jeff Bridges; "Nightwatch"; and "One True Thing" with Renee Zellweger and Meryl Streep.
On stage, Graham starred as Miss Adelaide in the Broadway musical comedy "Guys and Dolls" in 2009. In 2002, she starred in the 1929 comedy "Once in a Lifetime" at the Williamstown Theatre Festival.
Graham holds a degree in English from Barnard College and an MFA from SMU Meadows School of The Arts. She currently resides in New York and Los Angeles.