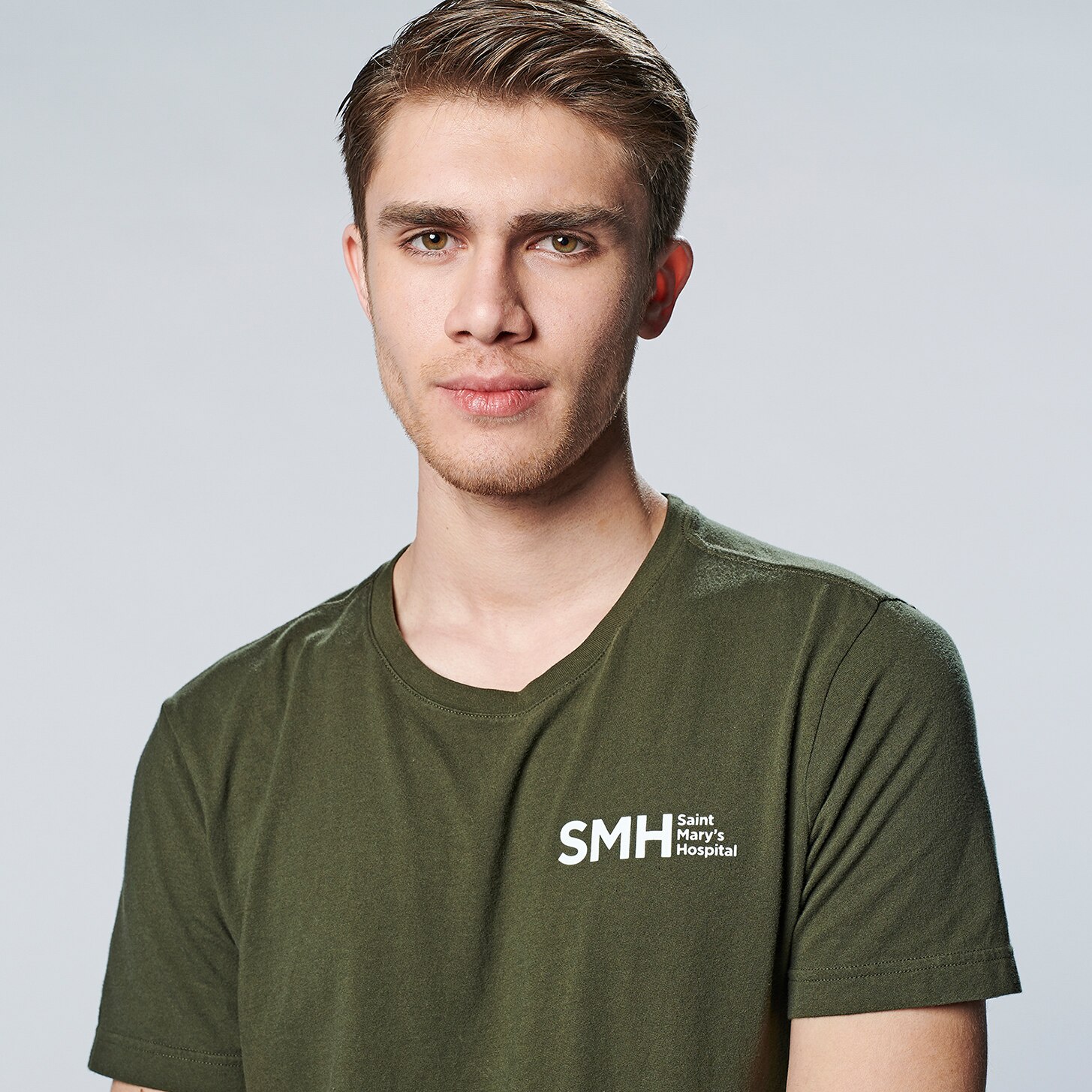 WOLF BURKE
Played By Donald MacLean, Jr.
Actor Bio
Donald MacLean Jr. stars as Wolf Burke in NBC's new series "Nurses." Kind-hearted and playful, Wolf has a secret that may find him in over his head.
After amassing a number of stage credits in Toronto, MacLean burst onto the scene with a guest role on the YouTube Premium series "Wayne" from the producers of the "Deadpool" film franchise. Shortly thereafter, he landed recurring roles on the Netflix series "October Faction" and the hit CBC/Netflix series "Workin' Moms," in which he played the hilarious love-struck assistant Forrest Greenwood.
MacLean currently can be seen in the recently released Sony/Blumhouse feature "The Craft: Legacy," directed by Zoe Lister-Jones.
He is represented by Vanderwerff Talent and Thruline Entertainment.