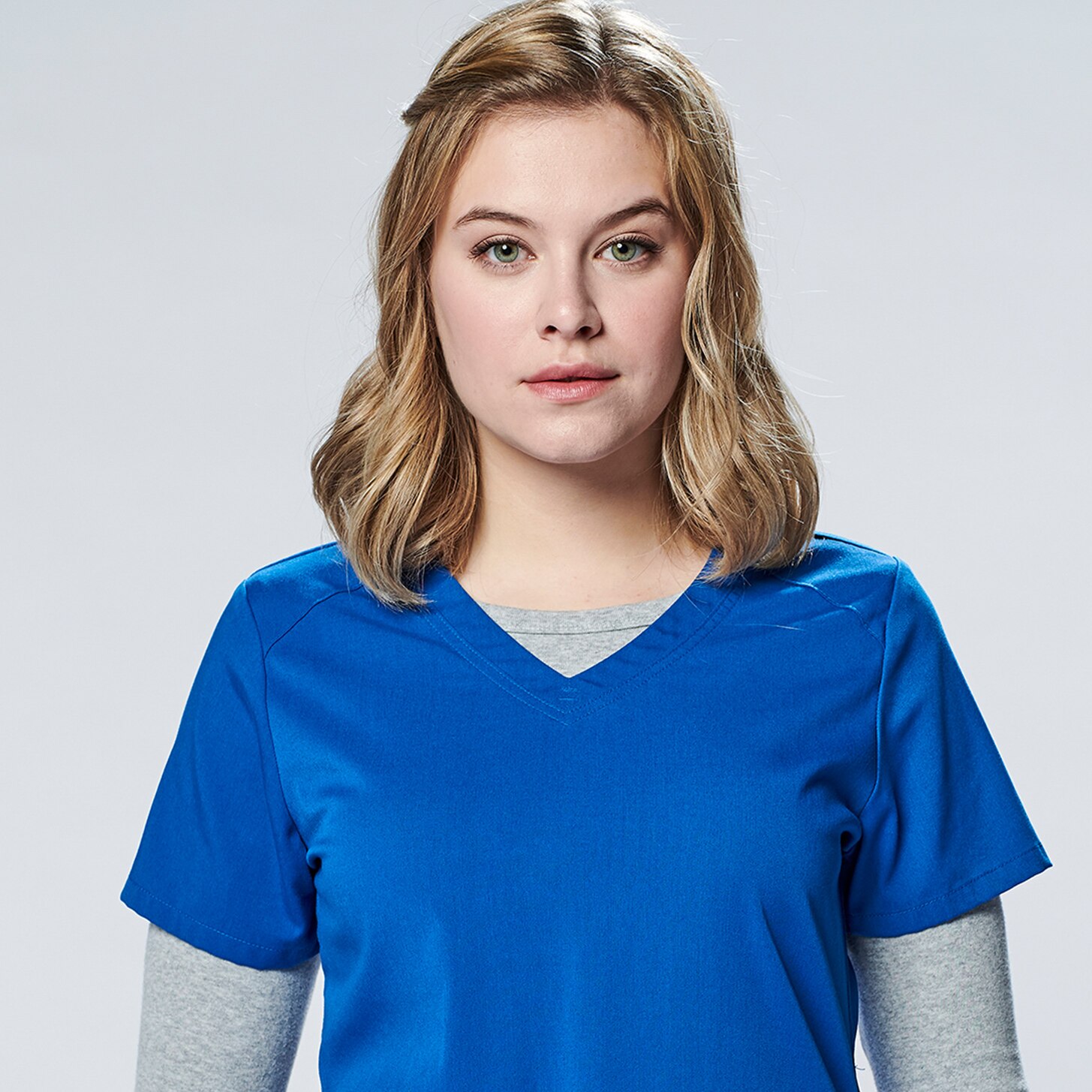 GRACE KNIGHT
Played By Tiera Skovbye
Actor Bio
Tiera Skovbye stars as Grace Knight in NBC's new series "Nurses." Grace is a young nurse looking for a fresh start until someone from her past turns up who could jeopardize her career.
With an impressive body of work that encompasses film and television, Skovbye stars on the CW tentpole series "Riverdale" as Polly.  She played young Betty Broderick on the hit USA/Netflix true crime series "Dirty John," as well as Robin, the grown-up daughter of Zelena and Robin Hood, on the ABC series "Once Upon a Time." She has delivered memorable performances on "Arrow," "Supernatural" and "Dead of Summer," as well as in Lifetime's "The Unauthorized Saved by the Bell Story," playing Elizabeth Berkley.
Skovbye recently starred in the feature film "2 Hearts." Other recent film credits include "Summer of 84," which premiered at the 2018 Sundance Film Festival and follows a group of teenage friends spying on their police officer neighbor who they believe to be a serial killer; the Open Road feature "Midnight Run," opposite Bella Thorne and Patrick Schwarzenegger; and "The Miracle Season" opposite Helen Hunt.
Skovbye's passion for the theater led her to study Shakespeare at Bard on the Beach, Western Canada's largest not-for-profit professional Shakespeare festival. She played Elizabeth in an adaptation of "Mary Shelley's Frankenstein" at the Waterfront Theatre on Granville Island.
A native of Vancouver, Skovbye comes from a Scandinavian background with most of her extended family residing in Sweden and Denmark. She began her acting career at age 7 when she was discovered by an agent at the Children's Festival in Vancouver and started modeling at 13, which gave her the opportunity to work and travel all over the world. 
Skovbye splits her time between Los Angeles and Vancouver.