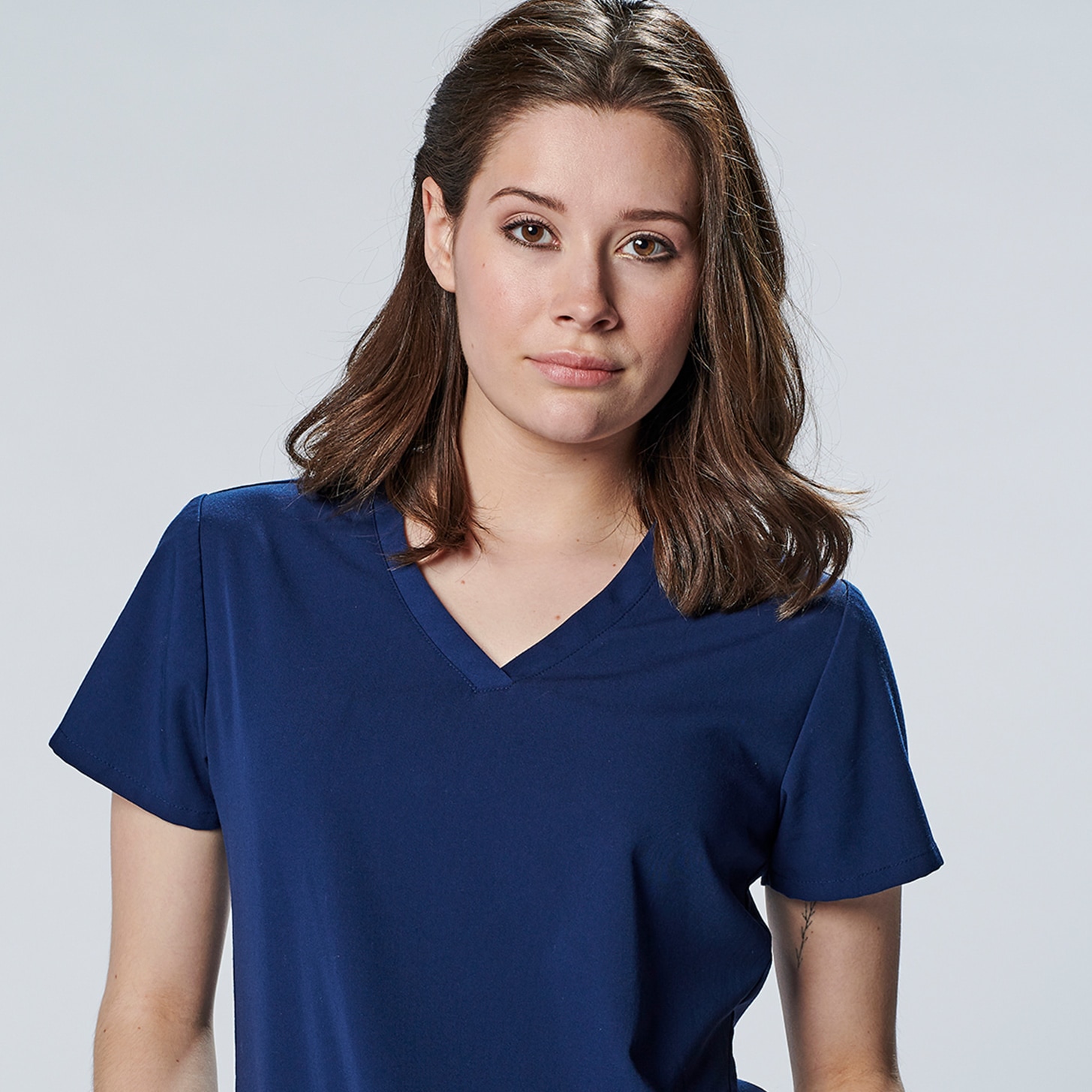 ASHLEY COLLINS
Played By Natasha Calis
Actor Bio
Natasha Calis stars as Ashley Collins in NBC's new series "Nurses." Ashley is a wild and unapologetic adrenaline junkie who lives for the fast pace of the hospital, but there's a huge heart hidden behind her tough exterior.
From a young age, Calis made an impressive mark in both film and television. She starred in the Sam Raimi-produced feature film "The Possession," which opened at No. 1 two weeks in a row. In 2013, Calis starred opposite Oscar-nominated actors Michael Shannon and Samantha Morton in "The Harvest," directed by John McNaughton.
Other film credits include "Donovan's Echo," opposite Danny Glover and Bruce Greenwood, which premiered at the 2011 Vancouver and Calgary International Film Festivals, and a role opposite Kat Dennings and Andie MacDowell in the independent film "Daydream Nation."
Calis' television work includes the NBC adaptation of "The Firm," starring opposite Josh Lucas, Molly Parker and Juliette Lewis. Calis made her television debut in the ABC Family TV movie "Christmas Caper." Other television credits include ABC's "The Good Doctor," CW's "Supernatural," ABC miniseries "Impact," SYFY miniseries "Alice" and UPtv's "Ties That Bind."
Aside from being on camera, Calis has been fascinated by the creative process of filmmaking since she first began acting and hopes to work behind the camera one day.