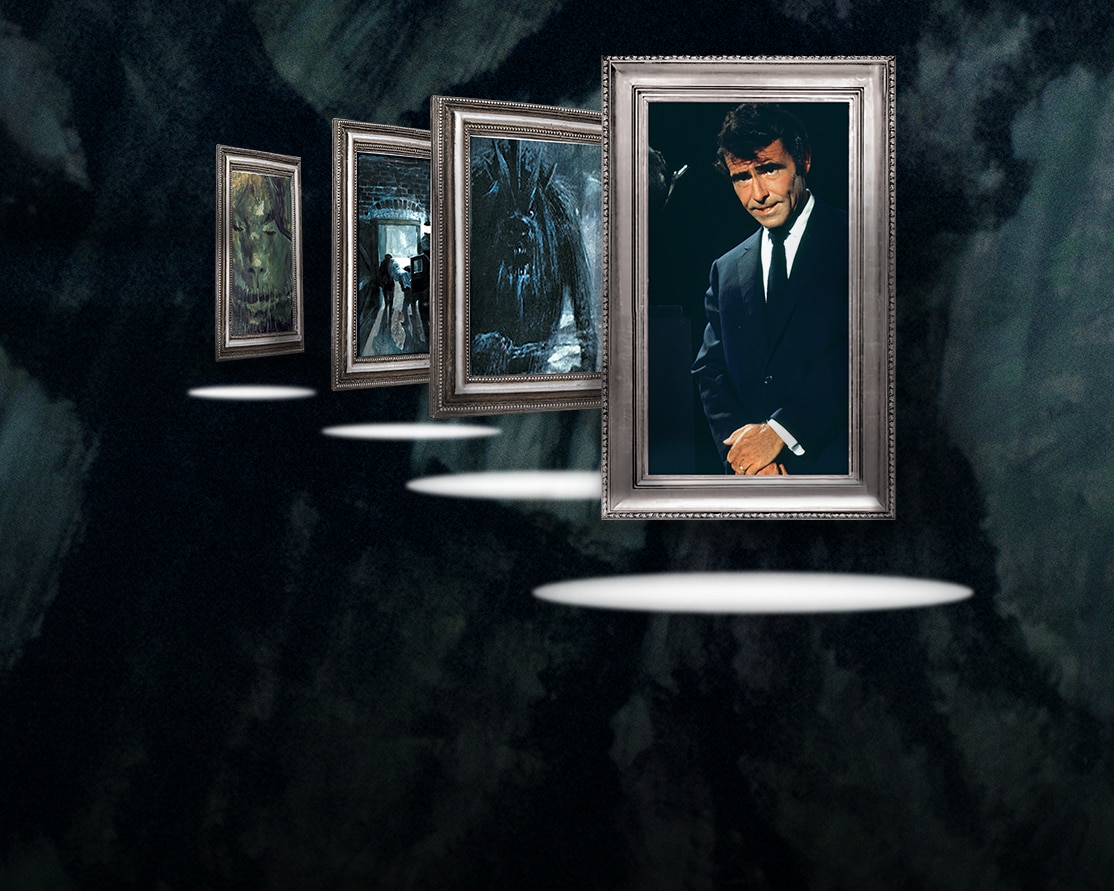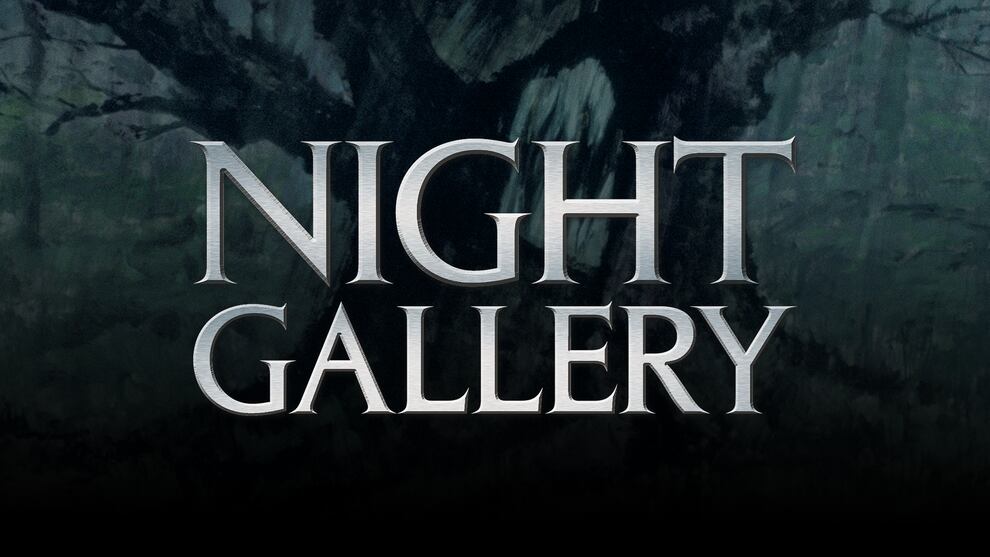 About the Show
Drama, Horror and Thriller
About the Show
Premiere Date
November 8, 1969
Starring
Rod Serling - Host
"Night Gallery" is a classic anthology series that features supernatural and often macabre vignettes. The series is hosted by Rod Serling ("The Twilight Zone"), who acts as the curator of a bizarre art gallery in which paintings depict eerie tales. The series aired for three seasons on NBC, from 1969 to 1973.
The series begins with a pilot episode that features three short films, including Steven Spielberg's ("Schindler's List") directorial debut, "Eyes." In this segment, Joan Crawford ("What Ever Happened to Baby Jane?") plays a wealthy and heartless blind woman who is desperate to see. When an in-debt gambler offers his eyes to her in exchange for a large sum of money, she agrees and undergoes an operation that gives her sight for 12 hours. What she sees during this time is enough to take away her sanity.
The pilot episode also features a segment called "The Cemetery," directed by Boris Sagal ("The Omega Man"). The eerie short stars Roddy McDowall ("Fright Night") as Jeremy Evans, a man who murders his uncle to receive his inheritance. But after his uncle's death, a painting of the family graveyard terrorizes Jeremy when its image changes before his very eyes.
The final segment of the pilot is "The Escape Route," directed by Barry Shear ("Across 110th Street"). In the film, Richard Kiley ("Jurassic Park") stars as Joseph Strobe, a Nazi fugitive who has recurring nightmares about his past. He visits a museum and longs to live a peaceful life like the fisherman he sees depicted in an idyllic painting. But when a concentration camp survivor recognizes him in the museum, Joseph must face the consequences of his past actions.
As the series continues, Serling introduces viewers to dozens of supernatural and terrifying tales, such as "The Housekeeper," the story of a man (Larry Hagman, "Dallas") who attempts to improve his marriage by replacing the soul of his cold-hearted wife with the soul of his housekeeper. And in the episode "Miss Lovecraft Sent Me," a vampire (Joseph Campanella, "One Day at a Time") hires a babysitter (Sue Lyon, "Lolita"), who is disturbed by the child she must care for. In "A Fear of Spiders," a heartless man (Patrick O'Neal, "Under Siege") is terrorized by his arachnophobia.
These sometimes terrifying, sometimes comedic and always fascinating short stories are directed by several notable filmmakers. Not only did Steven Spielberg direct Hollywood legend Joan Crawford in his first directorial effort for "Night Gallery," but Jerrold Freedman ("Native Son"), Jeannot Szwarc ("Grey's Anatomy"), John Badham ("Saturday Night Fever") and Leonard Nimoy ("Star Trek"), among others, also helmed segments for the series.
The vignettes also feature stellar casts, including guest stars Diane Keaton ("Annie Hall"), Sally Field ("Steel Magnolias"), Leslie Nielsen ("Airplane"), Orson Welles ("Citizen Kane"), Vincent Price ("The Ten Commandments"), Patty Duke ("Valley of the Dolls"), Anne Archer ("Fatal Attraction"), Zsa Zsa Gabor ("Moulin Rouge"), Geraldine Page ("The Trip to Bountiful"), Bobby Darin ("Come September"), Sandra Dee ("Gidget"), Mickey Rooney ("It's a Mad, Mad, Mad, Mad World") and many more.