NBC Insider Exclusive
Create a free profile to get unlimited access to exclusive show news, updates, and more!
Sign Up For Free to View
Zachary Quinto's Great-Grandfather Used an Iconic Star Trek Phrase—In 1899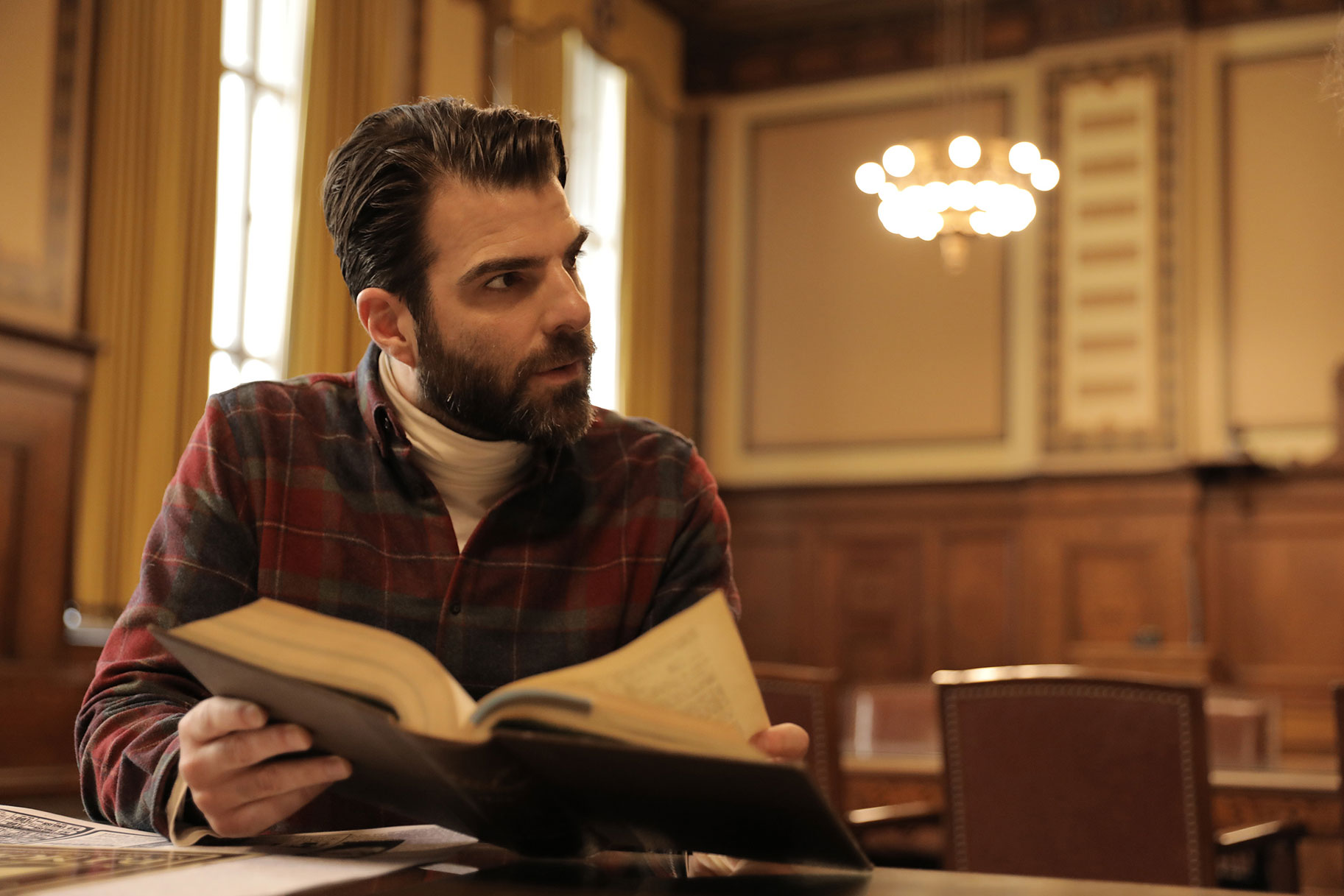 Zachary Quinto played the iconic role of Spock—pointy ears and all!—in Star Trek for three films. Fans of the franchise know Spock's iconic catchphrase is, "Live long and prosper." So would you believe it if we told you Quinto's great-grandfather used the exact same phrase in 1899—decades before Star Trek was even a thing?
This is exactly what Quinto found out in his episode of NBC's Who Do You Think You Are?, which premieres Sunday, August 14 at 7/6c on NBC. In the episode, a historian uncovers a newspaper article from 1899 in which Quinto's great-grandfather is quoted saying, "May it live long and prosper." The phrase was actually a popular line at the time from a stage play of Rip Van Winkle. "So P.J. [Quinto's great-grandfather] either likely saw the stage play or, even more likely, it was something he heard from his fellow workers. This was as close as you get as a catchphrase," the historian told Quinto, to which he replied, "Whoa, that is mind-blowing." 
"The fact that 112 years before I would get the role of Spock, my great-grandfather put that phrase in a letter. What are the chances of that?" Quinto added. 
Slim to none, that's what we'll say! 
"I have a few pairs of ears," Quinto told NPR about his famous Spock ears from the three Star Trek movies he made. "I think it's probably in the ballpark of a dozen, because we've made three films now, and it was a new pair of ears every day on the movie. So, you know, it's not like they were going to miss them. And at the end of the day, they just cut them, they just shredded them and threw them away. It's not like anybody, so I was like, "Yeah I can just keep a couple of those."
Watch Who Do You Think You Are? on NBC Sundays at 7/6c and next day on Peacock.