NBC Insider Exclusive
Create a free profile to get unlimited access to exclusive show news, updates, and more!
Sign Up For Free to View
Dwayne Johnson Struggles With Fame on the New Young Rock—And It Speaks Volumes
Life in the spotlight isn't always a cakewalk!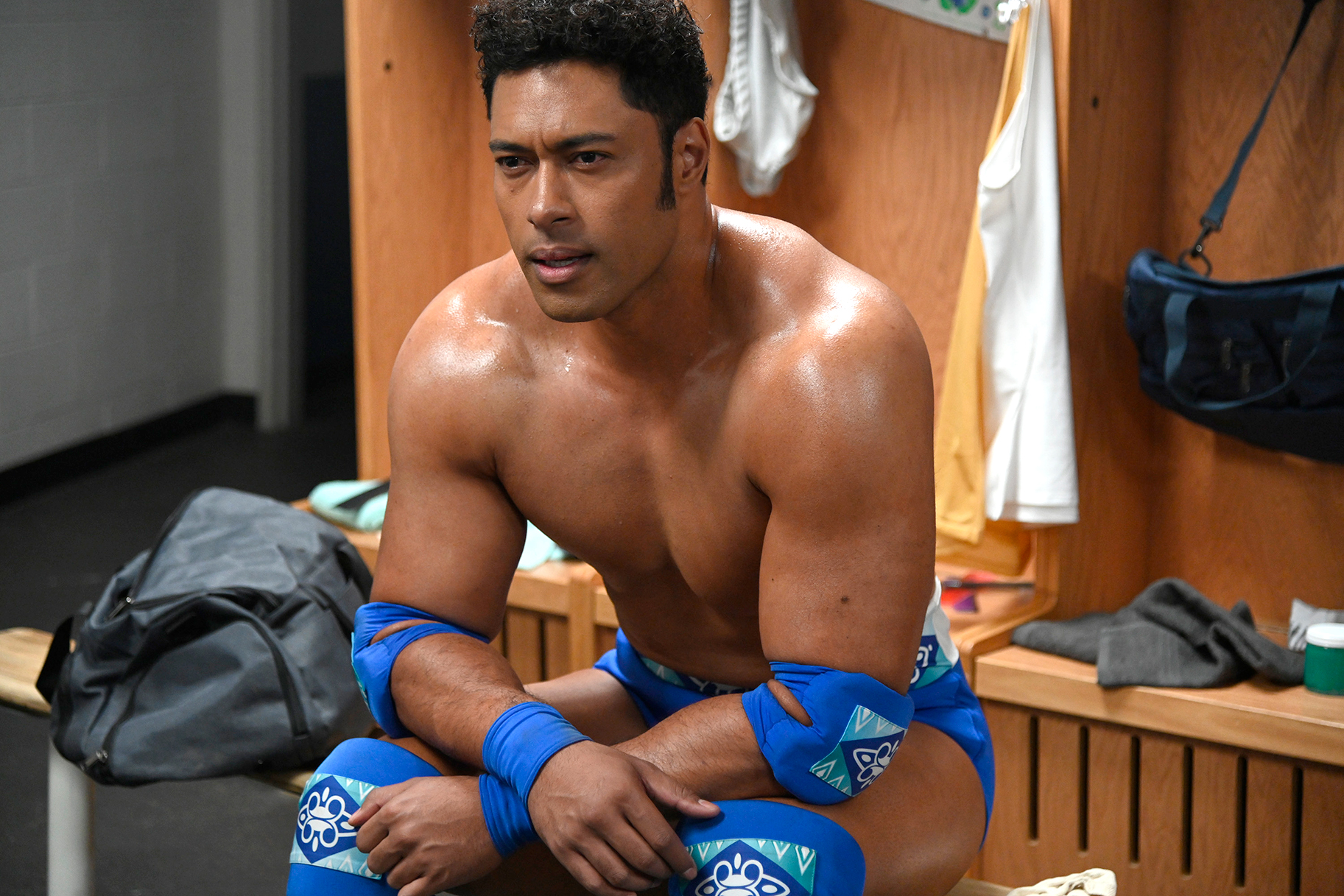 Young Rock Season 3, Episode 5 digs deep into how young adult Dwayne Johnson (Uli Latukefu) grapples with fame as his career takes off. 
At the start of the episode, we see Dwayne take a big risk when he rebrands himself as a villain persona (commonly referred to as the "heel" in wrestling). After the big switch-up, Dwayne has to wait five days until his next match to see if the audience will stand by his character change...and it's no surprise that he finds himself stressing over the upcoming event.
"I just thought these five days leading up to my next match would be easy," Dwayne tells his friend Bruno during a heart-to-heart. "I can't stop worrying about what might happen there."
However, despite his concern, Dwayne admits how liberating it was to go off-script. 
"Look, I know uncertainty is part of the deal, right? But getting up on the mic like that, saying exactly what I wanted to say, it felt great," he says.
Fortunately for Dwayne, his next match ends up being a massive success and fans embrace his new role with open arms. 
"I had gotten over as a heel," Dwayne admits proudly. "They remembered my speech five days ago, and they loved hating me for it. And I couldn't have been happier."
This new career move came with a level of fame that Dwayne wasn't used to, and while it was exciting at first, navigating demanding fans and his loss of freedom left him feeling drained and overwhelmed at times. 
"I wasn't prepared for living in the spotlight, or the fact that the spotlight never turns off," he says.
Things reach a boiling point when Dwayne is trying to enjoy an intimate dinner with his then-wife Dany Garcia (Arlyn Broche), and fans interrupt to ask for an autograph. Although he obliges, Dany calls Dwayne out for ruining what could have been a special moment for the fans with his distant attitude. 
Dwayne later decides to go over to their table, buy them dinner, and apologize, teaching him an important lesson about being gracious and accepting that with fame comes a certain level of inherent responsibility. 
Watch Young Rock Fridays at 8:30/7:30c on NBC and the next day on ​​Peacock