NBC Insider Exclusive
Create a free profile to get unlimited access to exclusive show news, updates, and more!
Sign Up For Free to View
It's A-Who, Mario? Every Actor In The Super Mario Bros. Movie And Who They Play
Before The Super Mario Bros. Movie premieres in theaters on April 5, we break down this A-list voice cast.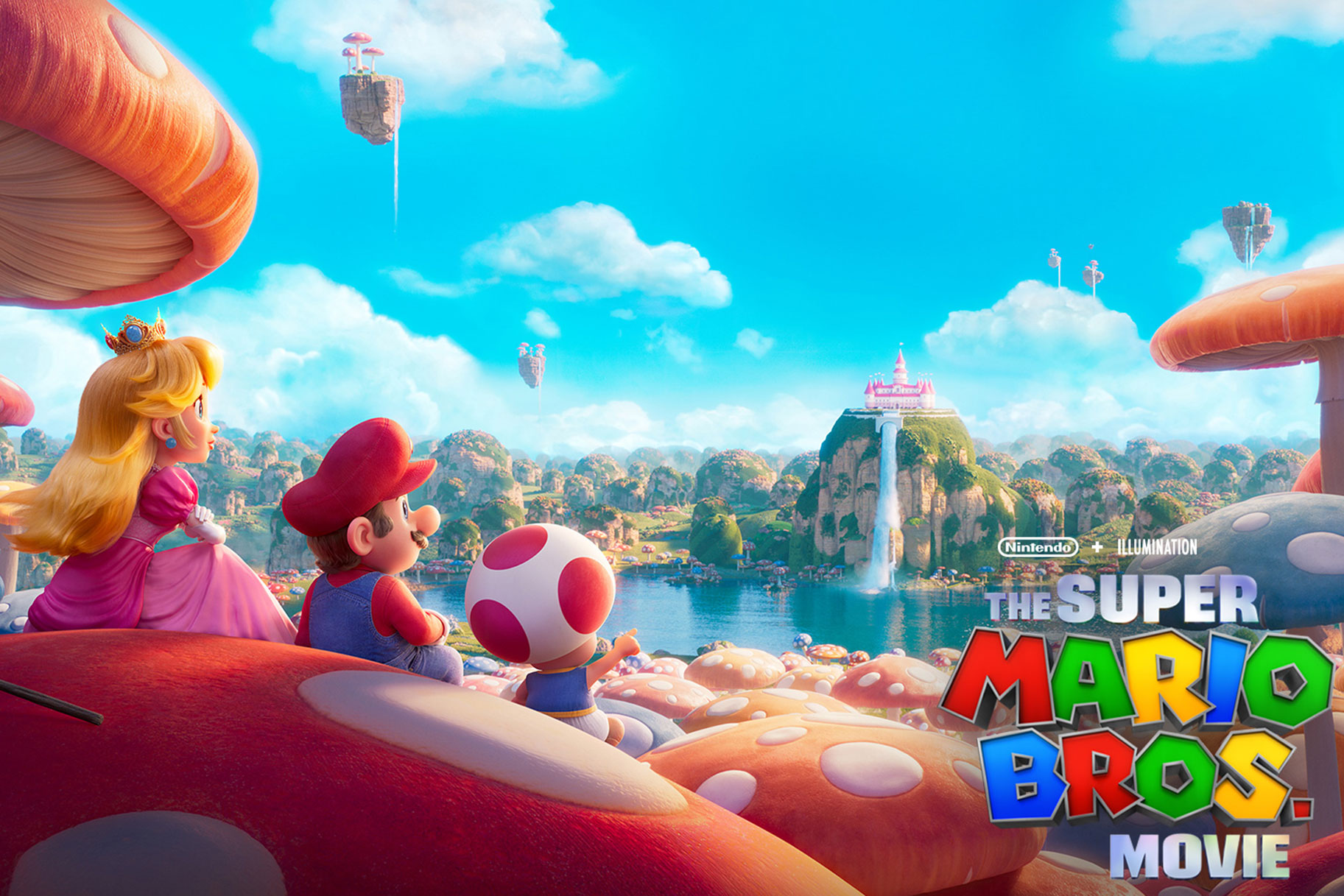 There's something good coming down the movie pipeline — pun intended, because everybody's favorite plumber, Mario, is headed to the big screen in a highly anticipated adaptation of the iconic Nintendo video game series. The Super Mario Bros. Movie, set to hit theaters on April 5, is the first animated Mario adaptation to come out in the United States. (The 1993 live-action film has its charms, but Illumination and Universal's new film seems poised to be a more, let's say, faithful adaptation of the games.)
The Super Mario games are, traditionally, light on dialogue, but while gamers can get by with minimal dialogue while rescuing Princess Peach and yeeting Bowser into a pit of lava, a feature-length movie needs a bit more talking. So The Super Mario Bros. Movie has assembled an all-star cast to voice the inhabitants of Mushroom Kingdom. Here's who's who in the film. 
Christ Pratt is Mario
There was some consternation when the Guardians of the Galaxy star was first announced to be voicing Mario. It's understandable —  Charles Martinet, who voices Mario in the games, is so closely associated with the character that it was hard to think of anybody else saying "Let's-a go!"
However, Pratt has a very successful filmography when it comes to voice acting, having headlined The Lego Movie and Pixar's Onward, both of which he's quite exceptional in. Might this be a level-up?
Anya Taylor-Joy is Princess Peach
Anya Taylor-Joy got her breakout in 2015's creepy folk-horror film The VVitch, and although the Super Mario villain Kamek does fly around on a broom and use magic, it's safe to assume The Super Mario Bros. Movie won't be as scary.
Taylor-Joy, who has become a big star with leading roles in Split, The Menu, and the Netflix series The Queen's Gambit, lends her voice to Princess Peach, who in this film will be a much more capable leader and less of a pure damsel in destress. (To be fair, recent games have given her a lot more agency than she had in those first Super Mario titles.)
Charlie Day is Luigi
It's called The Super Mario Bros. Movie for a reason.
Charlie Day plays Luigi, the other half of the dynamic sibling duo. Day is best known for his role in the long-running comedy It's Always Sunny in Philadelphia, for which he also serves as a writer and executive producer. He's also been in Pacific Rim, Horrible Bosses, and The Lego Movie, meaning he'll be reunited with Pratt when he plays his on-screen brother. In the past few decades, games such as Luigi's Mansion have characterized Luigi as a bit of an anxious scardey cat compared to his brother, and Day's high-pitched vocals are a great fit.
Jack Black is Bowser
Among his many, many other roles (to say nothing of his music career as part of Tenacious D), Jack Black is known for voicing the lead character of the Kung Fu Panda series. The titular Kung Fu Panda, Po, is a hero. Bowser is, well, not that.
The Koopa King is Mario's No. 1 enemy, and Black is great casting. He's just got that voice that says "I'm a cruel conqueror and your mortal foe" but also "yes, I would race you in go-karts." That's an important balance for a good Bowser. 
Keegan-Michael Key is Toad
Keegan-Michael Key, one-half of both Key & Peele and Wendell & Wild, voices Toad, Princess Peach's attendant. In a lot of games, Toad's main role is to try (and fail) to protect Peach while also freaking out, so Key, who has a knack for playing manic enforcers of arguable effectiveness, should be great for the role.
Is Toad's mushroom a hat or part of his head? It's unclear… Maybe this movie will give us the answers we seek.
Seth Rogen is Donkey Kong
Bowser is Mario's biggest enemy, but Donkey Kong was actually his first foe, as the jumpin' plumber first appeared in the 1981 arcade game. They've patched things up since then, but early trailers have revealed that Donkey Kong and Mario have at least one fight in The Super Mario Bros. Movie, and Rogen — who has voiced characters in Kung Fu Panda, The Lion King, and Sausage Party in addition to his live-action comedy filmography — is bringing some boisterous ape energy to the role.  
Fred Armisen is Cranky Kong
OK, so there's this fan theory that the Donkey Kong from the Donkey Kong arcade game who threw barrels at Mario grew up and got old, becoming the elderly Cranky Kong and Donkey Kong Jr. grew up to become the Donkey Kong that we know and love today ... TBD on whether or not the new movie will make that canon.
In any case, Fred Armisen of Portlandia fame (among many other movies and shows) will voice the Elderly Kong, and he's sure to bring a sense of off-kilter grumpiness to this primate performance. 
Sebastian Maniscalco is Foreman Spike
Sebastian Maniscalco isn't as big a name as some of his co-stars, but the stand-up comedian notably snagged the role of mobster Joe Gallo in The Irishman, a little film directed by ... Martin Scorsese. So, yeah, he's got chops.
However, he won't be playing a gangster in The Super Mario Bros. Movie but Mario and Luigi's boss, Spike, who first appeared in the NES game Wrecking Crew. 
Kevin Michael Richardson is Kamek
You might not recognize Kevin Michael Richardson if you saw him, but you'd probably clock his voice. He's known for his deep voice, and he's lent his pipes to Family Guy, The Simpsons, Amphibia, Lilo & Stitch, Teen Titans, The Batman TV series, and Mortal Kombat, to list just a small, small selection of his filmography. In The Super Mario Bros. Movie, he's voicing Kamek, Bowser's magic-using henchman.  
The Super Mario Bros. Movie hits theaters on April 5. Tickets are now available for purchase on Fandango.