NBC Insider Exclusive
Create a free profile to get unlimited access to exclusive show news, updates, and more!
Sign Up For Free to View
Where to Watch All of Craig Robinson's Americana Comedy Killing It
Here's how to catch up on the first season of the Craig Robinson comedy before Season 2 premieres.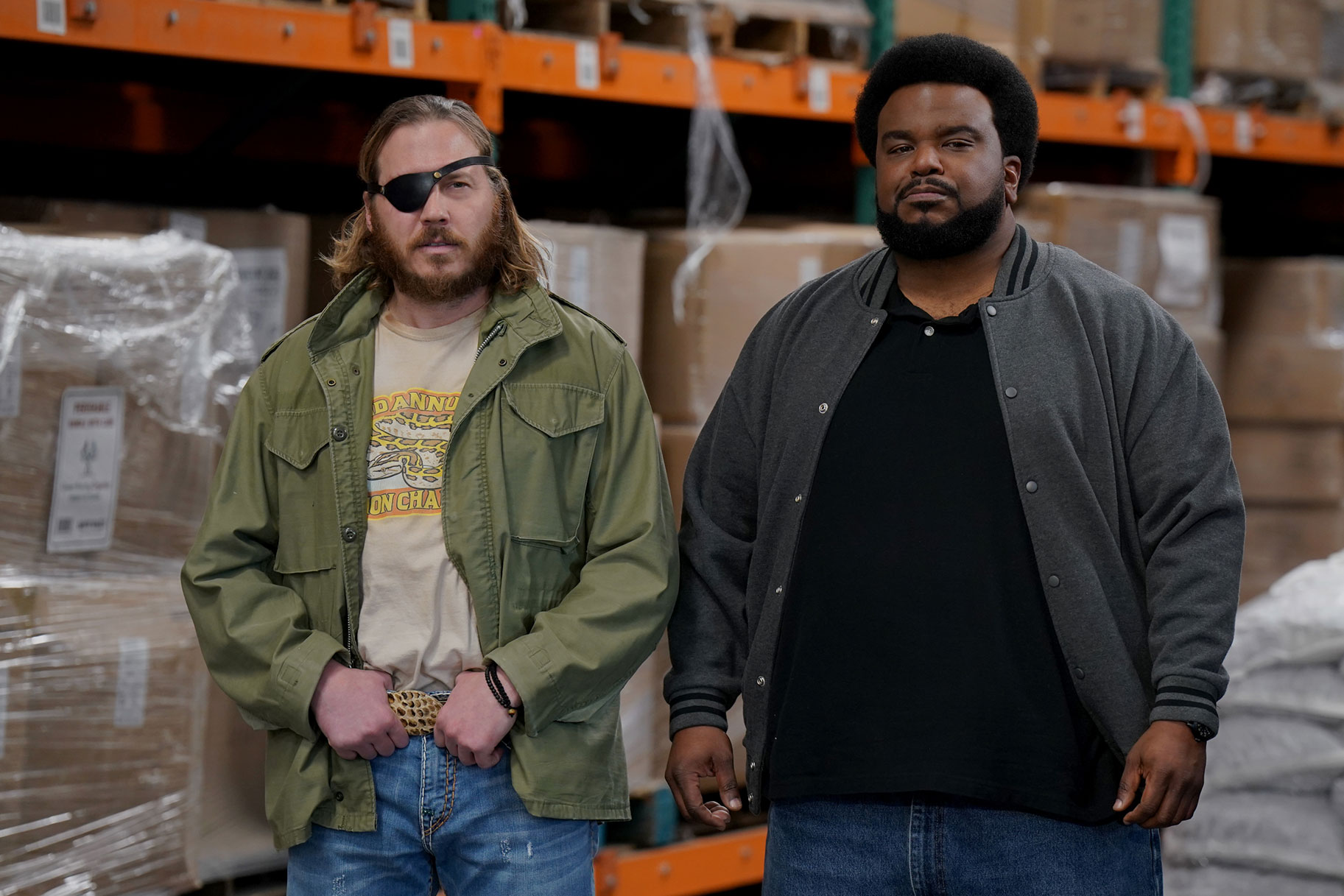 Craig Robinson is killing it… again. Robinson, best known for his role as Darryl Philbin in The Office, is back for a second season of his acclaimed Peacock comedy, Killing It, which premieres on Aug. 17.
The first season, which premiered in March 2022, starred Robinson as a man named Craig, a down-on-his-luck father who attempted to make a little cash and find some success by quitting his job as a bank security guard and instead participating in Florida's state-sponsored python-killing contests. (Which are a real thing! Burmese pythons are a horribly invasive species that do serious damage to the ecosystem of the Everglades.)
All eight episodes of Season 2 will premiere on Peacock on Aug. 17, and it mixes things up a little bit from the first season, as Craig's new venture is less serpentine but no less crazy and dangerous.
"We got so many amazing guest stars this season, while returning all our old favorites. Except for the snakes," Robinson said. "There are many less snakes this year. But don't worry, there's plenty more hurdles to jump through, like deadly snails."
But, before you watch Season 2, you've got some time to catch up on Season 1.
Where can you watch Season 1 of Killing It?
All 10 episodes of Killing It's first season are streaming exclusively on Peacock.
All 10 episodes are between 28 and 32 minutes long. 
And as part of a catch-up event, Peacock announced that select episodes of Season 1 will be available starting Aug. 7 leading up to the Season 2 premiere. Peacock dropped the first three episodes of Season 1 on YouTube and Episode 1 on TikTok.
Who are the Stars of Season 1 of Killing It?
In addition to Robinson, Season 1 stars Claudia O'Doherty, Rell Battle, Scott MacArthur, and Stephanie Nogueras. Wyatt Walter, Jet Miller, Tim Heidecker, and Zach Grenier are recurring stars. 
Is there a trailer for Season 1 of Killing It?
Yes, you can watch it below. 
Where can you watch Season 2 of Killing It?
Season 2 of Killing It, which consists of eight episodes, will all debut on the same day, Thursday, Aug. 17, on Peacock.