NBC Insider Exclusive
Create a free profile to get unlimited access to exclusive show news, updates, and more!
Sign Up For Free to View
How to Vote on The Voice Season 22
It's easy-peasy.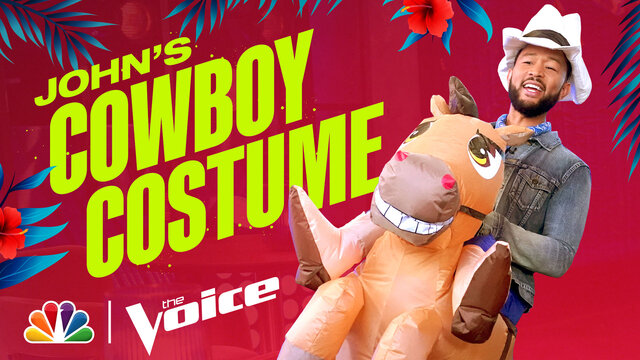 The Voice's Live Performance Shows are here, which means one thing: It's time to vote. Yes, the Live Shows officially shift the power from the Coaches to the fans, as they'll get a chance weekly to vote for their favorite Artists. But how, exactly, do you vote on The Voice? We break down the process for new viewers (or ride-or-dies who just need a refresher). See more details, below. 
How do you vote on The Voice?
There are two methods to voting on The Voice: The Overnight Vote and the Instant Save. The Overnight Vote is exactly what you think it is: The chance to vote for your favorite Artists after a Monday performance episode. Results are revealed the next day during Tuesday's episode. 
You'll have the opportunity to cast an Overnight Vote for episodes airing November 14, November 21, November 28, December 5, and December 12. You're allowed up to 10 votes per Artist per email address you use. To vote, head over to NBC.com/VoiceVote or use The Voice Official App. The voting window is Mondays from 8 p.m. ET to Tuesday at 7 a.m. ET (the next day). 
How does The Voice Instant Save voting work?
During the Live Results Show, Artists with the least amount of votes will be eligible for the Instant Save, which fans vote on, as well. The Instant Save will be happening on episodes airing November 15, November 22, November 29, and December 6. To vote, visit NBC.com/VoiceSave or use The Voice Official App. Viewers are allotted one vote per Artist per email. The time to vote will be announced during the episode, at which point fans will have a five-minute window to cast their picks. 
And one more thing: Voting this year actually comes with some perks. Vote on The Voice Official App or online and unlock a special Peacock offer for a limited-time offer. Must be 18+ to redeem. Terms apply. Visit peacocktv.com/thevoice for details.
Watch The Voice on NBC Mondays and Tuesdays at 8/7c and next day on Peacock.  
NBC Insider is your all-access pass to some of your favorite NBC shows. Go behind-the-scenes, stay on top of breaking news, hang with the stars, and much more.