NBC Insider Exclusive
Create a free profile to get unlimited access to exclusive show news, updates, and more!
Sign Up For Free to View
Peacock's Murder-Mystery Series The Traitors Scores Emmy Nomination For All-Star Cast
The 2023 Emmys will have a The Traitors presence thanks to its nomination for outstanding casting.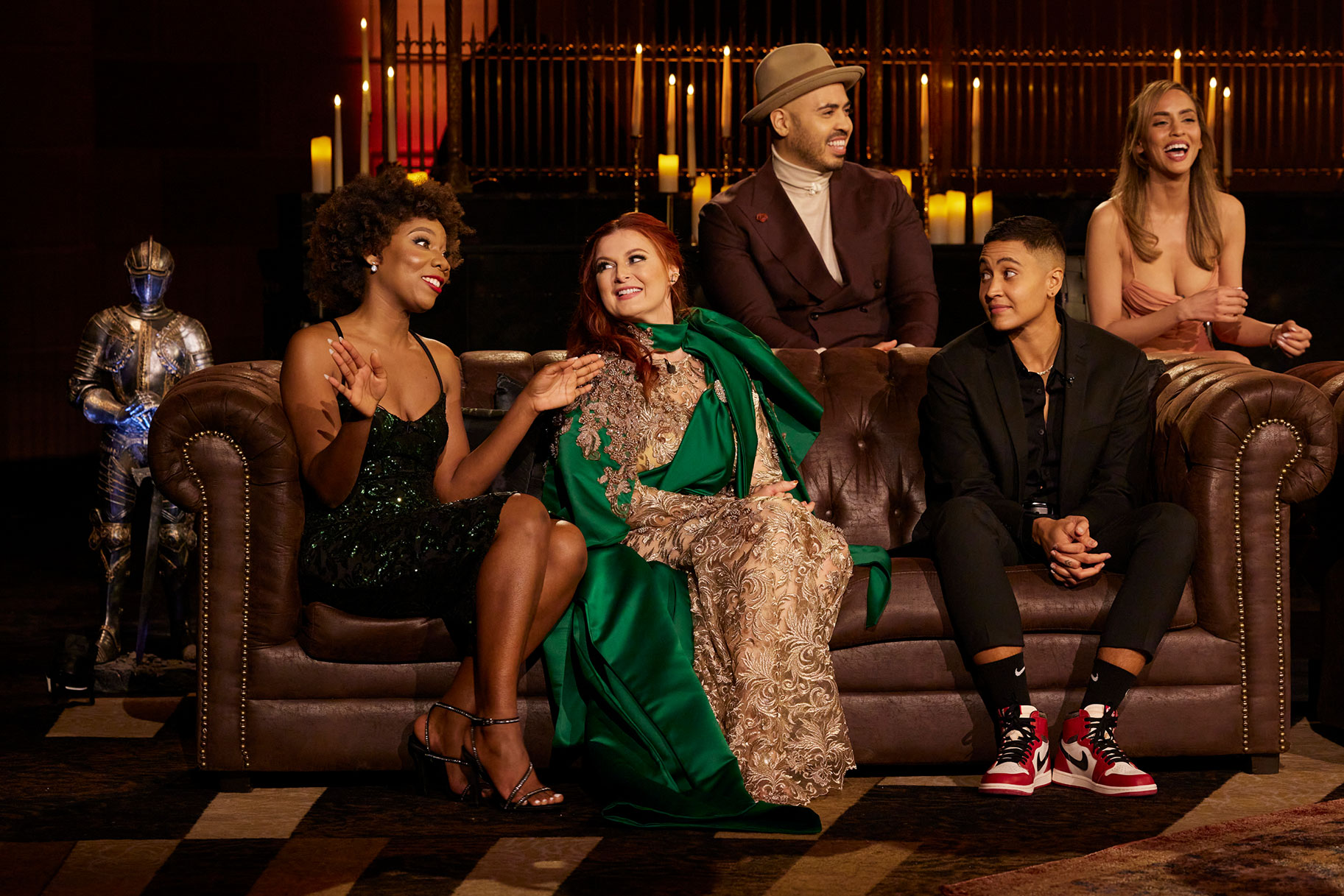 The 2023 Emmy Nominations are here and everyone's favorite reality all-star competition show got a bit of love from the Academy of Television Arts & Sciences. Peacock's The Traitors earned itself an Emmy nomination for its first season. 
Specifically, the Emmys recognized The Traitors for its casting, which makes total sense since the show was wall-to-wall reality TV all-stars such as Cirie Fields, Kate Chastain, Arie Luyendyk Jr., and more on an even playing field with reality TV newcomers such as Andie Vanacore, Christian De La Torre, and Quentin Jiles. Thanks to them, the show earned a nomination in the outstanding casting for a reality program category. 
RELATED: Where Was Based on a True Story Filmed? How to See the Real Landmarks from the Show
According to Deadline, the show is up against stiff competition from shows like Love is Blind, RuPaul's Drag Race, Top Chef, and more. However, none of them featured the same backstabbing, stunning accusations, or Kate Chastain throwing other people's money away willy-nilly — so how competitive can they be? 
For those who are just discovering the Emmy-nominated series, the premise is simple. Hosted by the legendary Alan Cumming, the show gathers a group of competitors at his castle in the Scottish Highlands and they're all told they're among "the faithful." However, they're also aware that up to three of them are secretly "the traitors" there to sabotage the competition and ensure the actual faithful are voted out instead of them. 
That's right, the name of the game is manipulation as the competitors go on regular challenges and gather around a massive circular table at the end of each episode to nominate someone they believe is a traitor for banishment. They'd better hope they get it right because $250,000 is on the line for the winner or winners. 
The show is quite good, but you don't have to take our word for it. Not only was it nominated for an Emmy, but it was greenlit for a second season in February. So, fans new and old alike can look forward to another crop of celebrities and newcomers to the reality TV genre to gather at the castle, now all hand-selected by an Emmy-nominated team. 
Catch up on The Traitors Season 1 on Peacock now.