NBC Insider Exclusive
Create a free profile to get unlimited access to exclusive show news, updates, and more!
Sign Up For Free to View
One of the Biggest Horror Franchises Ever is Back With First Trailer For The Exorcist: Believer
The Exorcist: Believer hits the big screen Friday, Oct. 13.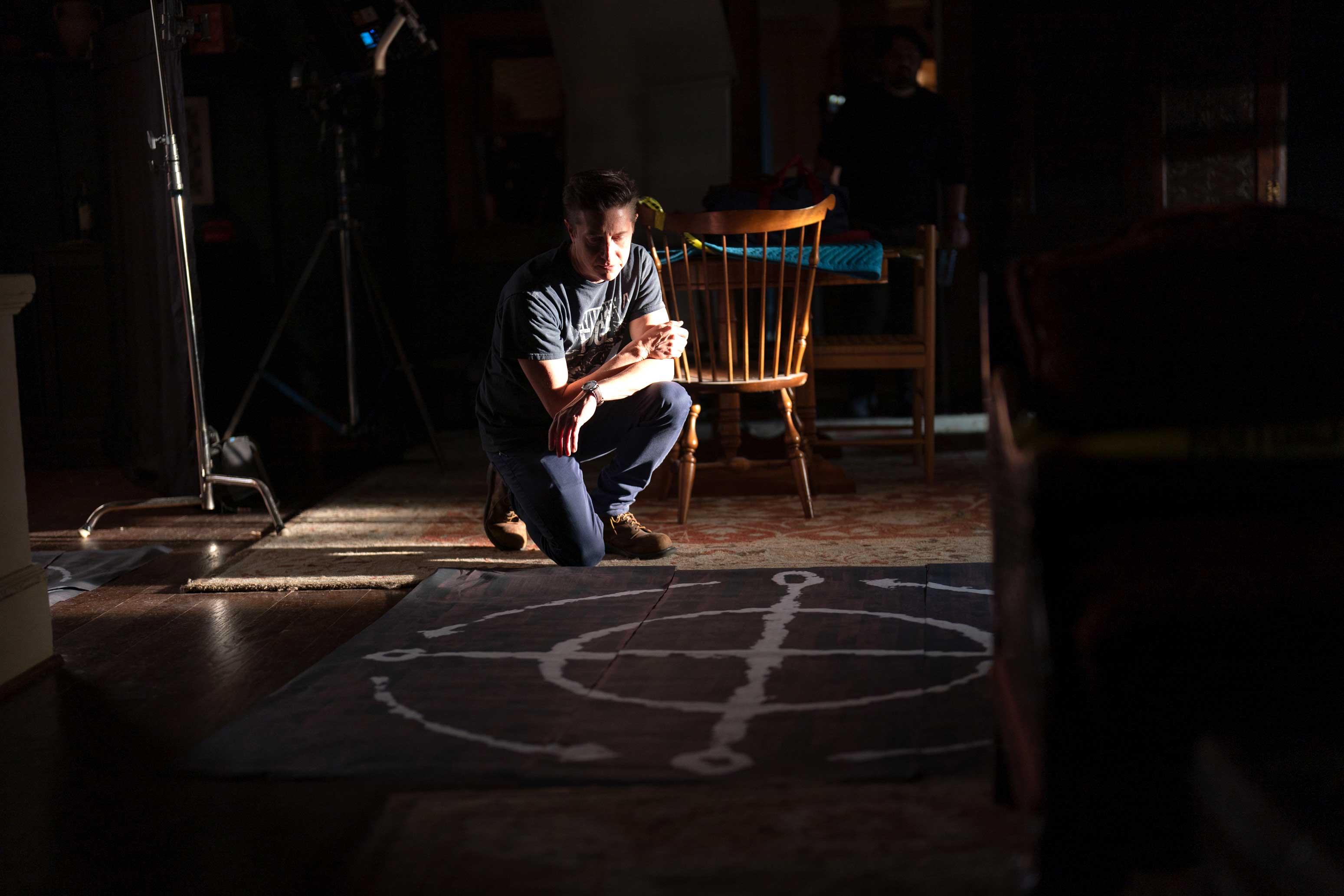 The power of demonic possession compels Ellen Burstyn to reprise the role of Chris MacNeil all these decades later in the first trailer for The Exorcist: Believer (opening in theaters everywhere this October).
Meant to kick off a brand-new trilogy of films inspired by the bestselling novel written by William Peter Blatty, the soft reboot of the groundbreaking horror franchise hails from writer/director David Gordon Green, who, along with regular collaborator Danny McBride, successfully resurrected the Halloween property for Universal and Blumhouse.
RELATED: Bring Your Crucifix to Terrifying First Look at The Exorcist: Believer Posters
Mike Oldfield's "Tubular Bells," the iconic Exorcist theme song, still has the power to raise goosebumps as a pair of young girls — Angela (Lidya Jewett) and Katherine (newcomer Olivia Marcum) — go missing in the woods for three days. When they return, completely unaware of what transpired, strange events begin to take place, fueled by the return of an ultimate evil.
Hoping to save the possessed children from their demonic captor, Angela's father — widower Victor Fielding (Hamilton's Leslie Odom Jr.) — seeks out the only other person alive with knowledge of how to banish the supernatural: Chris MacNeil. She's become something of an expert on the subject over the last 50 years and knows that the only way to banish a malevolent entity from Hell is to rely on the exorcism practices of several religions at once.
Watch the first trailer for The Exorcist: Believer below:
Believer co-stars Emmy winner Ann Dowd (The Handmaid's Tale) as Victor and Angela's neighbor; and Grammy winner Jennifer Nettles (The Righteous Gemstones) and two-time Tony winner Norbert Leo Butz (Bloodline) as Katherine's parents.
Green co-wrote the screenplay with Peter Sattler (Camp X-Ray) and serves as an executive producers on the film alongside McBride, Stephanie Allain, Ryan Turek, and Atilla Yücer. Jason Blum, David Robinson, and James G. Robinson are producers. Scott Teems (Halloween Kills) conceived of the story upon which the script is based.
The Exorcist: Believer hits the big screen Friday, Oct. 13. A sequel — officially titled The Exorcist: Deceiver — is tentatively slated to open on April 18, 2025, Variety confirms.
First look images from The Exorcist: Believer
Want more demonic thrills in the meantime? The Exorcist III (directed by William Peter Blatty) and Dominion: Prequel to the Exorcist are now streaming on Peacock!