NBC Insider Exclusive
Create a free profile to get unlimited access to exclusive show news, updates, and more!
Sign Up For Free to View
8 Shows to Stream on Peacock If You're Obsessed With La Brea
Get your high-stakes mystery and angsty drama elsewhere while you're waiting for La Brea Season 2.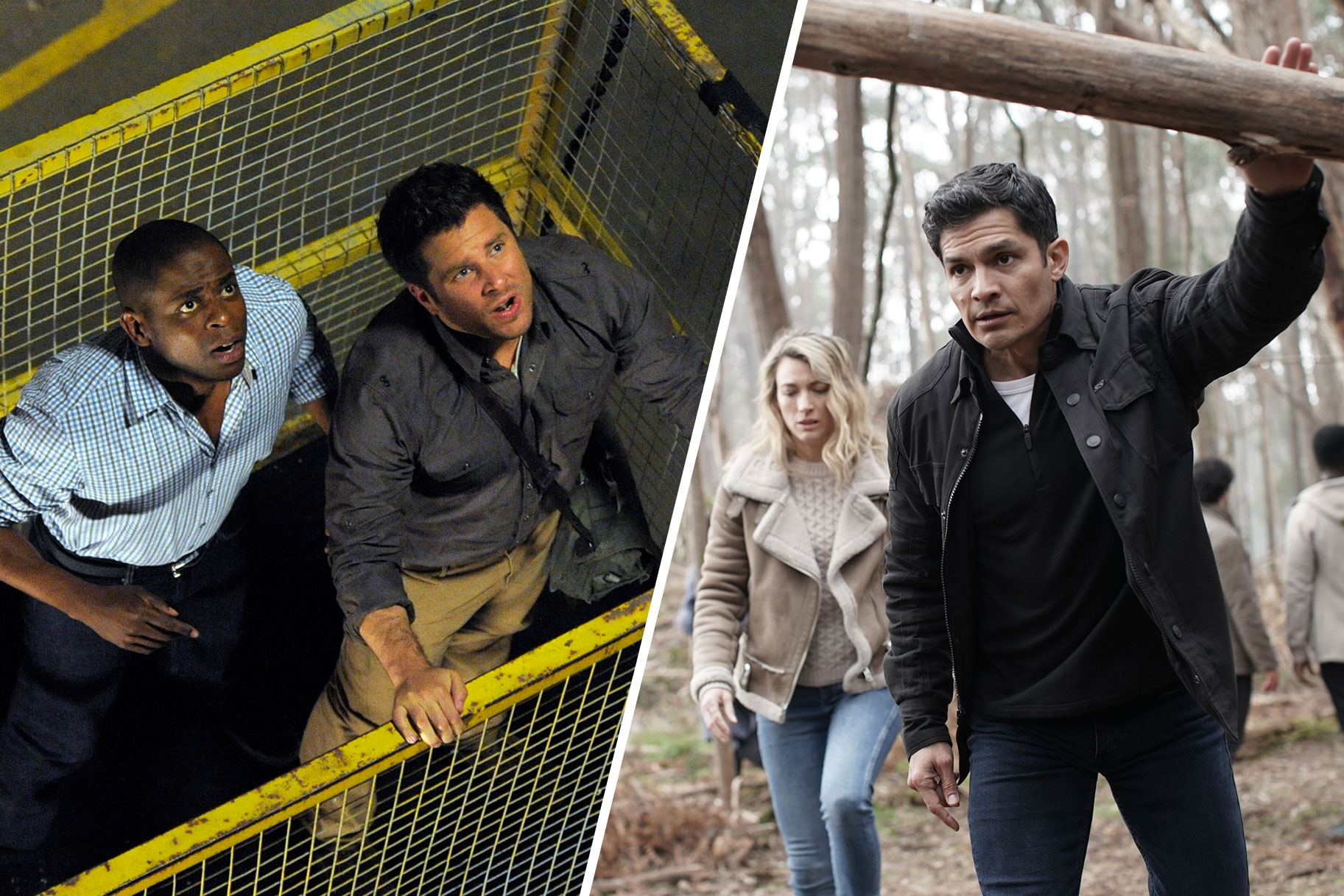 If you've wizzed through La Brea Season 1 on Peacock, chances are you're hungry for more. With the many theories surrounding the show, there's a lot to obsess over. 
We have a few more weeks before the NBC show's Season 2 premiere on September 27 at 9/8c. If you can't wait that long, we've taken the liberty of finding more shows on Peacock that will help pass the time. Whether it's a beloved throwback or a little something new and unknown, each series features a theme or detail that you've come to love about La Brea. Read on to discover your next binge-watch. 
Psych (2006-2014)
Genre: Mystery, comedy
Seasons: 8
Why You'll Like It: Whether it's your first binge or your 100th, Psych is always a good idea. If you love the questions that surround the people of La Brea, this hit detective comedy-drama will scratch that mystery itch. It follows pseudo psychic Shawn Spencer as he uses his supposed supernatural abilities to solve crime for Santa Barbara's Police Department, all with the help of his best friend and partner, Gus Guster.
Brave New World (2020)
Genre: Sci-fi
Seasons: 1
Why You'll Like It: Like La Brea, this Peacock Original thrusts its ensemble cast of characters into an alternate reality where survival is paramount. Adapted from the novel of the same name by Aldous Huxley, Brave New World follows a utopian society called New London that maintains peace through anti-monogamous ideals, a strict caste system, and control of money, privacy, and family.
Yellowstone (2018-Present)
Genre: Drama
Seasons: 4
Why You'll Like It: With the critically acclaimed neo-Western readying to premiere its fifth season in November, now is the perfect time to catch up on Yellowstone. La Brea fans who thrive off the show's scenic Australian filming locations will be equally impressed by the rolling green hills and vast desert land prominently featured in Yellowstone, which is filmed in Montana. Both shows also offer plenty of heart-pumping adventure and high-stakes family drama to keep you on your toes.
Eureka, 2006-2012
Genre: Sci-fi, fantasy
Seasons: 5
Why You'll Like It: Diving into the world of government conspiracies like La Brea, Eureka follows Deputy U.S. Marshal Jack Carter, who stumbles upon Eureka, Oregon. Jack discovers that it's a secret town where the majority of residents are geniuses, and he soon becomes its sheriff.
Heroes (2006-2010)
Genre: Sci-fi
Seasons: 4
Why You'll Like It: While La Brea focuses on an extraordinary world-altering catastrophic event, this award-winning sci-fi series delves into the lives of extraordinary people who are fighting to prevent catastrophe. If you're addicted to the drama of the unexplainable, Heroes (which stars This Is Us' Milo Ventimiglia) and its cast of superhuman characters is the show for you.
Project Blue Book (2019-2020)
Genre: Historical drama, sci-fi, fantasy
Seasons: 2
Why You'll Like It: Another series that showcases U.S. government secrets, Project Blue Book is inspired by the very real 1950s and 1960s U.S. Air Force investigations into unexplainable UFO encounters and potentially extraterrestrial phenomena.
Departure (2019-Present)
Genre: Thriller 
Seasons: 2
Why You'll Like It: This Peacock Original series follows Kendra Malley of Canada's Transport Safety and Investigations Bureau (TSIB) as she investigates the disappearance of Flight 716 and works to find any survivors. 
The Purge (2018-2019)
Genre: Action
Seasons: 2
Why You'll Like It: Based on the horror film series of the same name, The Purge showcases a 12-hour period of time where any and all crime is legal. Like La Brea, it zeroes in on its characters' reaction to unprecedented freedom and the dangers of the unknown.