NBC Insider Exclusive
Create a free profile to get unlimited access to exclusive show news, updates, and more!
Sign Up For Free to View
Mr. Monk's Last Case: A Monk Movie Trailer Sees the Gang Back in Action One More Time
The gang from Monk is reuniting for a standalone movie on Peacock, whether Adrian likes it or not.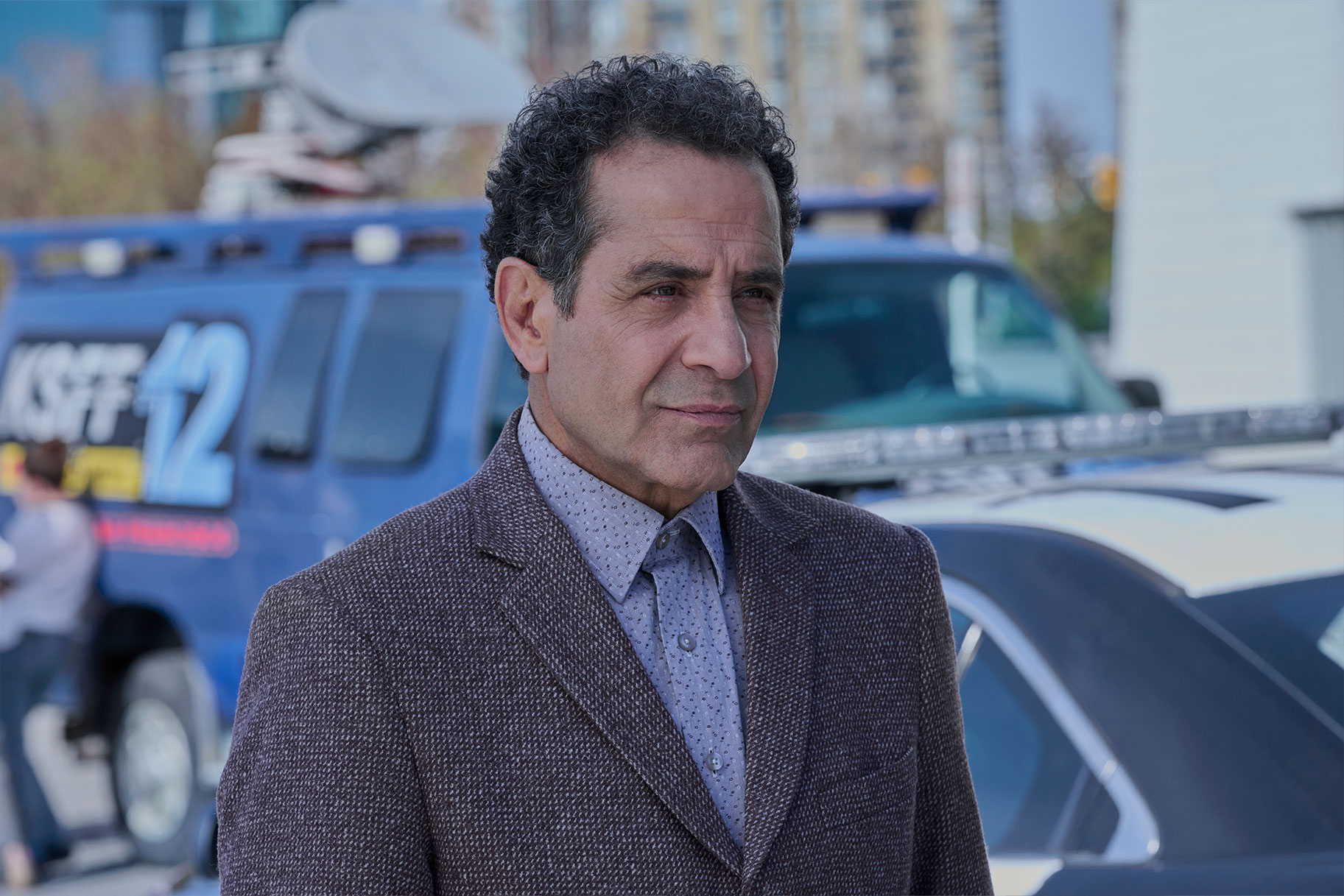 At long last, fans of the USA Network original series Monk have got their first taste of the detective and his intrepid friends back in action in the first official trailer for Mr. Monk's Last Case: A Monk Movie. 
The trailer expands on the first look images for the movie that were previously released showing Adrian Monk (Tony Shalhoub) and his reluctant pals back together for the first time since the show aired its finale in 2009 (if you don't count their brief reunion during the COVID-19 lockdowns that is). Leland Stottlemeyer (Ted Levine), Randy Disher (Jason Gray-Stranford), Natalie Teeger (Traylor Howard), and Monk's therapist, Dr. Neven Bell (Hector Elizondo), are all back for one more ride alongside their most difficult friend, Monk (as shown in new images from the movie below). They're not alone, as Trudy Monk (Melora Hardin) finds her way back to the cast despite being dead at the onset of the series.
RELATED: Looking at the Greatest Villains in Monk History
Sadly, the trailer is light on details about the plot but we know that the band gets back together to help Monk solve the murder of someone significant to Trudy's daughter and Monk's stepdaughter, Molly (Caitlin McGee). What the trailer is heavy on is nostalgia for the series that is sure to delight Monk fans both new and old. 
"The great Adrian Monk, for a while there you were solving a major case every week," new cast member James Purefoy says at the beginning of the trailer in a cheeky, meta nod to the old show. 
Ever the pragmatist, Monk notes that he could not have done it alone. However, upon reflection, he notes that he probably could have but it would have taken him longer. After all these years, it seems his friends know how to take a win when they get it. As for how time has treated Adrian since fans last saw him, it seems the COVID-19 pandemic had him regress to his old, germophobic ways. 
"I have traumatic symptoms unprecedented in psychiatric history," he declares. 
The trailer even sees Monk at an airport watching travelers meticulously sanitize their hands and maintain some social distance. Molly notes that everyone is now Monk to which he notes that "they're going to hate it." 
Still, his eccentricities are not the only way in which Monk is back to his old ways. Mr. Monk's Last Case: A Monk Movie will see him thrust back into the world of crime-fighting as he seeks to solve the greatest mystery to touch his personal life since the death of Trudy. 
Fans can catch all the action, intrigue, and hand sanitizing when Mr. Monk's Last Case: A Monk Movie hits Peacock exclusively on December 8, 2023. 
Catch up on all of Monk on Peacock now.