NBC Insider Exclusive
Create a free profile to get unlimited access to exclusive show news, updates, and more!
Sign Up For Free to View
The Biggest Questions Fans Have After the Magnum P.I. Spring Finale
What will be the fate of our favorite private investigators? Watch Magnum P.I. on NBC.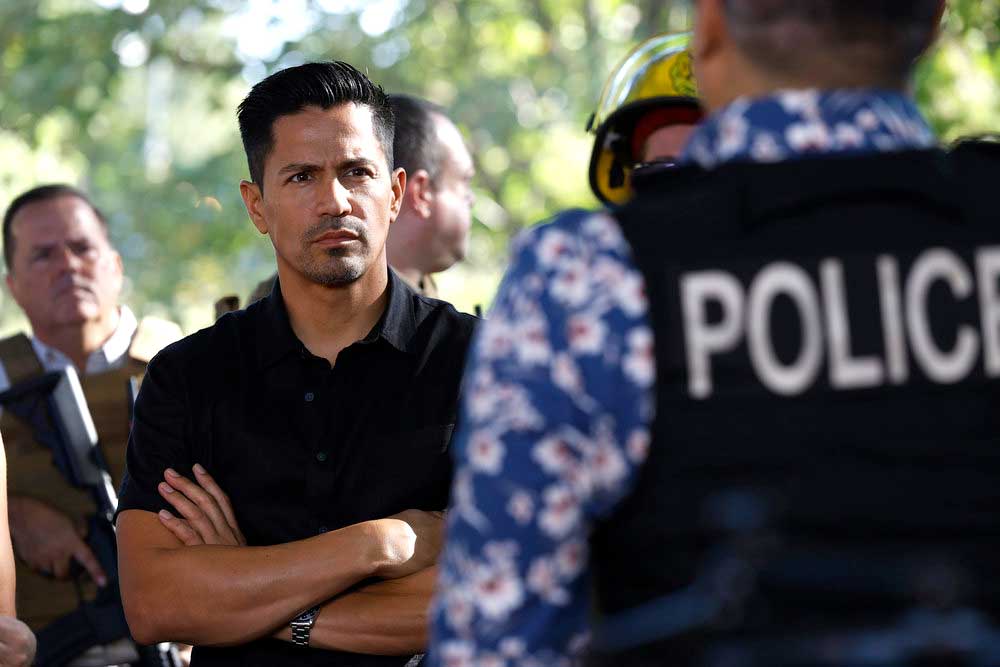 The Magnum P.I. Season 5 spring finale was a mega doozie. We finally got some answers we've been waiting for, specifically about who killed Buck Greene, what their motivations were, and what would happen to them. 
Former CIA Agent Nadine Amherst staged her own death to cover up her romantic involvement with Aman Hadid, whom she had a child with. She then became the mastermind behind the team who killed Captain Buck Greene. Then, she sought after the deaths of Magnum (Jay Hernandez),  Rick (Zachary Knighton), and T.C (Stephen Hill), as they were all part of the team that took down Hadid. 
In Season 5, Episode 10, Amherst gets her men to kidnap Rick. She wanted him alive because he was the one who pulled the trigger that killed Hadid. She demanded more answers about how his death happened to get closure. 
While interrogating Rick, Magnum, Higgins (Perdita Weeks), and Gordon (Tim Kang) manage to track down their whereabouts. In an epic moment, the police raid the scene to free Rick just in time. 
This story wrapped up in a super satisfying conclusion. However, we have a few other questions about the spring finale. Read on for details. 
The aftermath of Detective Chris Childs' death
Unfortunately, Detective Chris Childs was killed in an explosion when he was searching for evidence in a safe house, and Greene's killers rigged the place with a tripwire. While Magnum, T.C, Rick, Gordon, and Higgins were shocked and saddened, they were too busy trying to protect themselves from immediate danger; therefore, they didn't have time to process their grief. How will this tragedy be handled by the characters in future episodes?
T.C's recovery 
T.C. miraculously survived his gunshot wounds; however, when the doctor touched his feet in the hospital, T.C. said that he couldn't feel anything. The doctor reassured him that with extensive physical therapy, there would be a "good chance" that T.C.'s mobility would return to normal.
T.C. was not completely comforted by this, as a "good chance" is not a guarantee. Will T.C. ever walk again? Luckily, his supportive friends gave him hope.
Rick and Suzy's future
Rick has been in love with Suzy, the mother of his newborn daughter Joy, for quite some time now. But the two have yet to officially get together, and Suzy is unaware of Rick's feelings. When Rick gets kidnapped and is uncertain about his fate, he records a last-resort farewell video on his cell phone, confessing his love to Suzy. 
Rick eventually gets rescued, and we see him and a relieved Suzy embracing each other with tears in their eyes. However, Rick later decides to delete the video without informing Suzy of its existence. But why? Will he and Suzy ever get together?  
 
Magnum P.I. will return. In the interim, watch previous episodes on NBC and Peacock.