NBC Insider Exclusive
Create a free profile to get unlimited access to exclusive show news, updates, and more!
Sign Up For Free to View
Inside Kylee Dayne's "Rollercoaster" Audition That Ended with a Surprise 3-Chair Turn
Newbie Coach Niall Horan turned his chair in the last few seconds of the 19-year-old Texan's performance.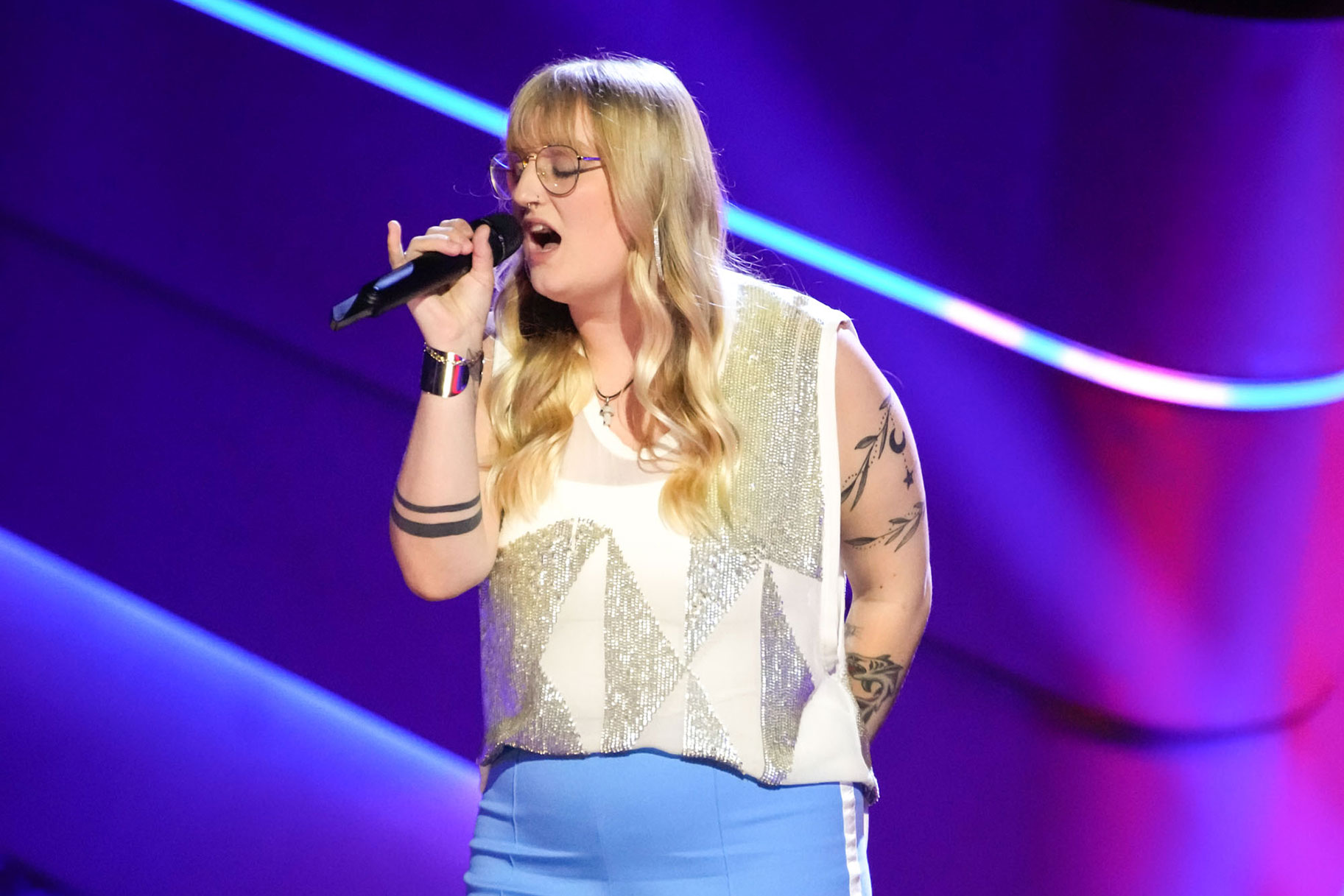 It's week three of The Voice's Season 23 Blind Auditions, and one 19-year-old Texan earned the approval of alum Coach Blake Shelton and freshman Coach Chance the Rapper. Newbie Niall Horan was the third and final Coach to turn his chair for contestant Kylee Dayne, pressing his button just seconds before the singer finished her performance.
"You were 15 seconds away from nothing," The Voice host Carson Daly told Dayne's parents. "What a rollercoaster."
Dayne, of Carrollton, Texas (Coach Kelly Clarkson's home state), said she was apprehensive ahead of her Blind Audition.
"I keep having dreams about singing on The Voice stage," Dayne told producers. "I get to, like, the part where I'm about to walk on. You know when you dream, and then you're falling, and you wake up before you hit the ground? It's like that, which is probably a good thing 'cuz I don't want to know how it's gonna go."
Despite Dayne's nerves, she earned a three-chair turn with her cover of the 2019 indie song "Fallingwater" by Maggie Rogers.
Chance fought to have Dayne join his team, noting that the singer seemed "a little eclectic and different," which was precisely what he wanted.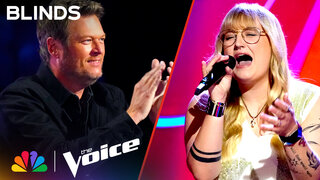 "Kylee, I thought the performance was amazing," said Chance. "What I liked about it was the amount of control that you continued to have, especially in the higher register. I feel like you are the textbook definition of a star."
But Chance wasn't the only one blown away by Dayne's performance. Horan was also impressed at how Dayne sang a song by Maggie Rogers, a personal friend of Horan's.
"You gave us everything in there," Horan told the 19-year-old contestant. "There was a mad falsetto to get near that chorus and the really subtle moments at the very beginning. It was just really sweet."
The Irish-born Coach likened Dayne's voice to that of Florence Welch, adding, "There's so much that can be done with a voice that big and controlled."
But Shelton — coaching for his 23rd and last season with The Voice — wanted Dayne for his final Team Blake.
"When you had me against the ropes was when you started hitting the bigger stuff, so that let me know, 'All right, this person can put together a killer performance,'" said Shelton. "We just gotta get her through these Blind Auditions and work with each other."
Shelton added Dayne had an "incredible voice" before he pulled out all the stops to get Dayne to join his team, not least of which was a humungous red foam finger floating overhead pointing down at Shelton (since Horan has taken Shelton's signature move of pointing to his own head). Big block letters spelled, "Pick Blake."
"I only get to use that gag one time this season," a laughing Shelton told Dayne. "And I chose to use it on you."
In the end, Shelton's foam finger paid off, and Dayne chose to join Team Blake.
"Kylee is an incredible singer; she hit some really big notes," Shelton told producers. "She is the kind of artist that a little bit of coaching could go a long way with her, and that's what this show's all about."
RELATED: Gwen Stefani Crashed Blake Shelton's Latest Show in a Sparkly Crop Top and Performed
Shelton said he used the foam finger because he wouldn't settle for "No" for his final season with The Voice. Horan joked that Dayne only chose Team Blake because she felt "a bit sorry for him," and that had he had a huge foam finger of his own, Dayne might have picked Team Niall.
"Now that he's leaving, I'm gonna take on the legacy of the famous Blake Shelton finger-pointing," joked Horan.
To see who else the Coaches will fight to have on their teams, tune in to The Voice, airing Mondays at 8/7c and Tuesdays at 9/8c on NBC and streaming the following day on Peacock.