NBC Insider Exclusive
Create a free profile to get unlimited access to exclusive show news, updates, and more!
Sign Up For Free to View
Kelly Clarkson Hit Some Unreal Notes In An Enchanting Florence + The Machine Cover
The talk show host conquered the band's angelic 2022 hit.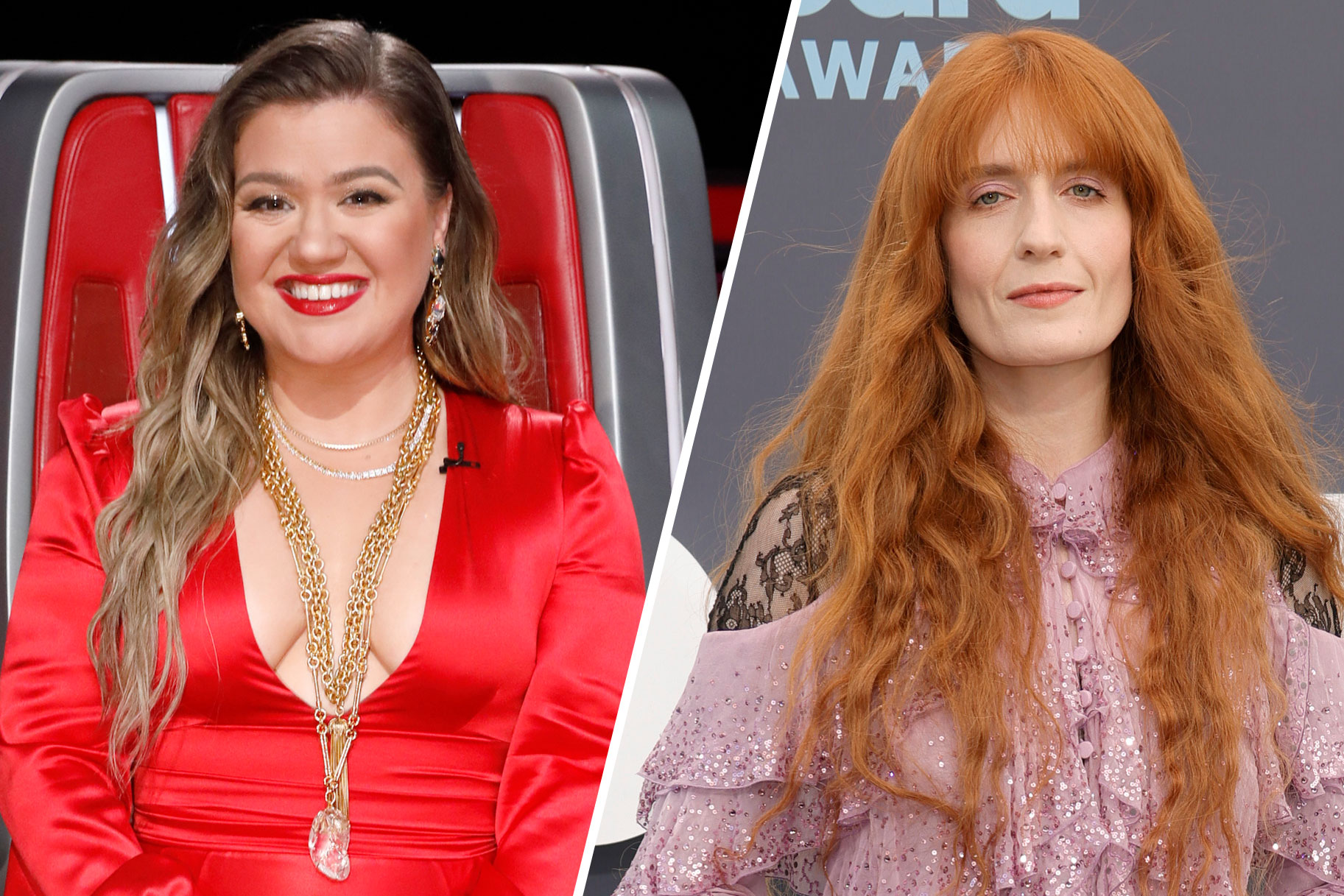 Kelly Clarkson showed her free-spirited side this week on The Kelly Clarkson Show!
On a recent Kellyoke segment, the versatile songstress chose to sing an ethereal cover of the 2022 tune "Free" by Florence + The Machine and sounded just like an angel while doing so.
The gorgeous song started out with an energetic beat as she sported a dark dress with a loose flowy skirt. "Sometimes I wonder if I should be medicated, if I would feel better just slightly sedated," she crooned in sync to the upbeat drums. "A feeling comes so fast and I cannot control it, I'm on fire, but I'm trying not to show it," she continued with passion.
"As it picks me up, puts me down, it picks me up, puts me down, picks me up, puts me down," she repeated, gently moving her hands and immersing herself in the music.
Then, the song began to pick up in intensity as Clarkson adopted a focused and enchanting tone. "I hear the music, I feel the beat, and for a moment when I'm dancing, I am free, I am free," she sang while hitting some heavenly high notes and intricate riffs.
"Is this how it's always been? To exist in the face of suffering and death, and somehow still keep singing," she used her emotional voice to ponder the deep lyrics. "Oh like Christ up on a cross, who died for us? Who died for what? Oh, don't you wanna call it off?" she sang effortlessly in one breath.
And as always, it wouldn't be a Kellyoke cover without some show-stopping belting. "But there's nothing else that I know how to do, but to open up my arms and give it all to you," she sang with fervor, expertly flipping back and forth between her chest and head voice.
Then, to add the perfect cherry on top, she hit an unreal whistle note. "'Cause I hear the music, I feel the beat, and for a moment, when I'm dancing I am free," she sang in a tone that could shatter glass.
 "I am free, I am free, oh, I am free," she concluded the performance on one confident beat, and the crowd went wild.
To hear Clarkson pull of more amazing stunts with her voice, be sure to check your local listings for The Kelly Clarkson Show.