NBC Insider Exclusive
Create a free profile to get unlimited access to exclusive show news, updates, and more!
Sign Up For Free to View
Kaley Cuoco and the Based on a True Story Cast Share Their Favorite True Crime Shows
"I love the genre," said Kaley Cuoco. "And so when I saw what this show was about, I thought it was right up my alley."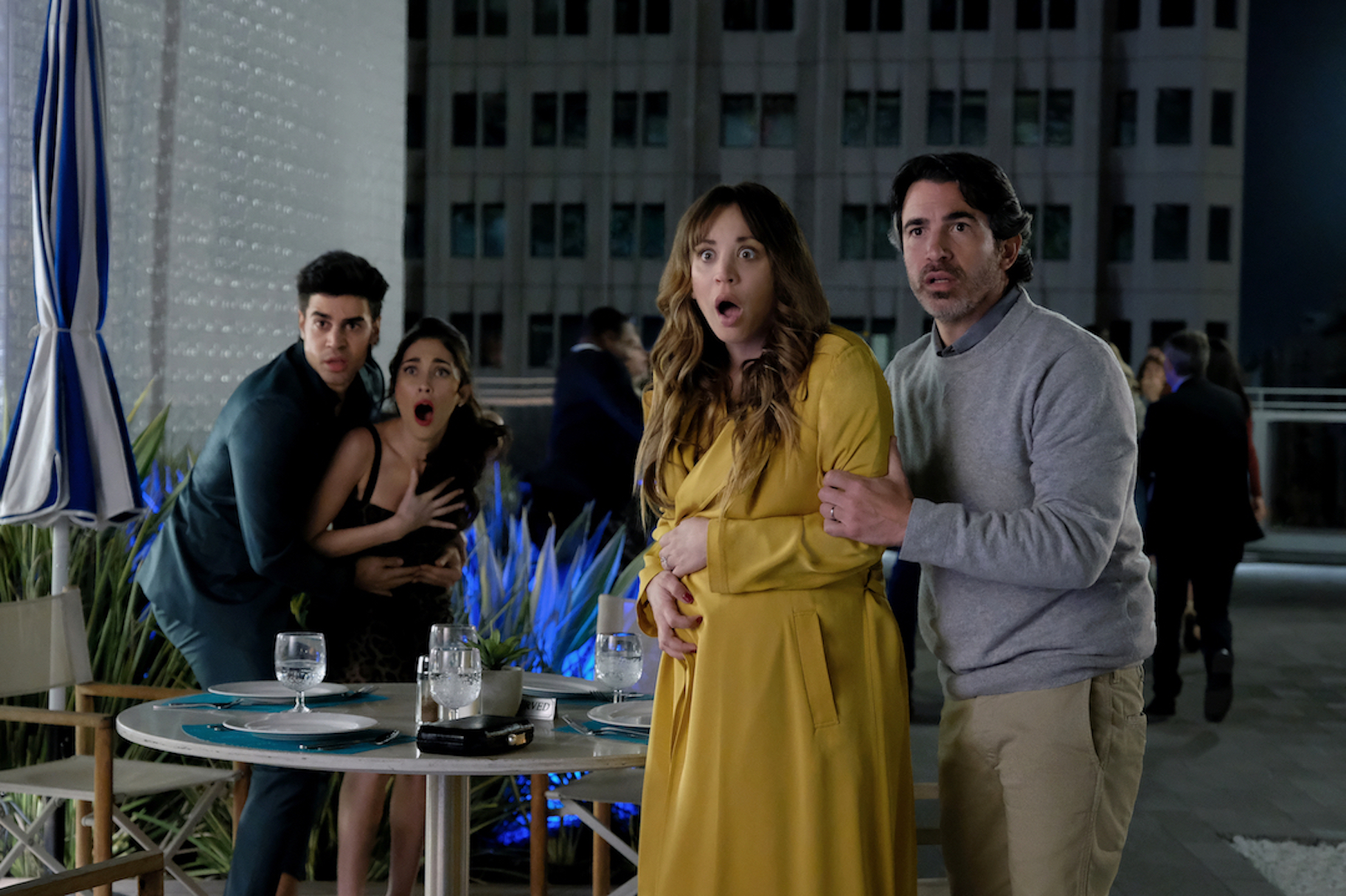 Actors often need to do research and stretch for a role, but there are also times when their characters land in their comfort zone and realm of personal experience.
That was the case for Kaley Cuoco and some fellow castmates on the original series Based on a True Story, streaming June 8 on Peacock. 
Cuoco plays Ava, a Los Angeles real estate agent who launches a podcast about a local serial killer with her husband, Nathan (Chris Messina), a former tennis pro. Ava is a true-crime aficionado — and so is Cuoco.
Kaley Cuoco's Favorite True Crime Shows
"I love the genre. And so when I saw what this show was about I thought it was right up my alley," said Cuoco, adding that "we are all rubberneckers in this country."
If you ask her, Dateline really slays. It is among "the best shows on TV." 
RELATED: Everything to Know About Dateline: Missing in America Season 2
Shows like the long-running Dateline cover dark and complex stories that spark a deep emotional response. "We want to watch terrible things happen," the actress told NBC Insider correspondent Stephanie Gomulka. "And when terrible things happen to good people it's more shocking. It's fascinating. I love true crime. Who doesn't?"  
Tom Bateman on True Crime Shows
It turns out that not everyone is as big a fan as Cuoco. Tom Bateman, a British actor who plays a plumber on Based on a True Story, isn't a true crime fanatic. He chalks it up to being from England. 
"It might be something that's far bigger in America than it is in the U.K.," he said. There's interest in his home country, he acknowledged, but "not to the same level."
RELATED: California Mom Vanishes After Suddenly Leaving Son's Game — Could Her Dog Hold Clues To Her Disappearance?
American actresses Liana Liberato and Priscilla Quintana play two young women in Ava and Max's close circle in the new Peacock series and would probably agree with that assessment, as they both know their way around the complex world of true crime.
Liana Liberato and Priscilla Quintana's True-Crime Picks
Based on a True Story is "very aware of itself," the actresses told Gomulka. "It's a satire and a dark comedy. Overall it was just so much fun. But at times it was difficult to film some of the scenes because they got quite dark."
As fans of a number of podcasts that deal with murder, the pair weren't totally shocked by the material.
"That's why we both probably connected so much to the script when we first read it," they said, adding they "didn't realize … how many true crime podcasts" they've checked out.
Among their favorites on the lengthy list are Crime Junkie, Sword and Scale, My Favorite Murder, S-Town, Serial, and To Live and Die in L.A.
 "They're all so fascinating and really kind of unsettling too," the co-stars said. "So many of those things are unsolved and so much work and time is put into these cases. It's really wild." 
While shooting Based on a True Story, Liberato and Quintana said they sometimes felt like they were investigators in their own right. As they read the scripts, they thought they'd figured out where the story was headed, but when they "turned the page it was something completely different." 
To follow the series' surprising twists and turns, tune into Based on a True Story, premiering June 8 on Peacock.