NBC Insider Exclusive
Create a free profile to get unlimited access to exclusive show news, updates, and more!
Sign Up For Free to View
Joel McHale's Career History, From Community to Hot Wheels™: Ultimate Challenge
This judge on the nostalgic car competition show is a comedic force to be reckoned with.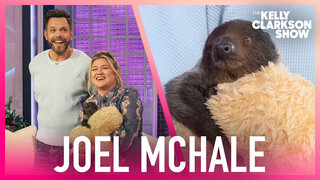 Comedian Joel McHale returns to NBC this summer as a celebrity guest judge on Hot Wheels™: Ultimate Challenge. 
McHale starred in the hit show Community among myriad other acting, producing, and hosting credits. Revisit McHale's entire career trajectory that led him to this newest endeavor. 
McHale's early television and movie roles
Before becoming a notable comedy actor, McHale began his career with a long list of cameos and appearances in popular shows like Bill Nye the Science Guy and The Fugitive. In 2004, he had a role in Spider-Man 2 as the character Mr. Jacks. 
His career skyrocketed when he began to write, produce, and host the show The Soup, which provided comedic commentary on pop culture and current events. McHale worked at The Soup from 2004 to 2015, and became a familiar face in that period. 
McHale's Role in Community
During his tenure at The Soup, McHale also began starring in NBC's comedy show Community, which showed the funny and chaotic lives of an eclectic study group attending community college together. McHale's character, Jeff Winger, was central to the show for all six seasons. 
In 2022, Peacock announced that all of the main Community cast members would reunite for a movie reboot of the show on the streaming platform.
"We're incredibly grateful that 15 years later, we are able to deliver fans this promised movie and can't wait to get to work with Dan Harmon, Andrew Guest, Joel McHale, Sony, and our partners at UTV to continue this epic comedy for Peacock audiences," said Susan Rovner, Chairman of Entertainment Content at NBCUniversal.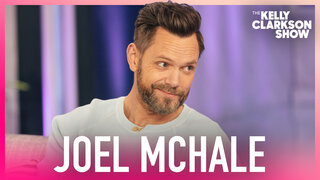 McHale offered some thoughts about the project on The Kelly Clarkson Show in February 2023, as seen in the video above.
McHale's Latest Endeavors
The forthcoming Community movie and Hot Wheels™: Ultimate Challenge aren't the only things on McHale's plate.
In 2018, McHale create The Joel McHale Show with Joel McHale, which included comedy skits and a star-studded lineup of celebrity guests throughout its 19 episodes. 
Following the success of that show and given his long run at The Soup, McHale signed on for another hosting gig — his time with E! He hosts the show Celebrity Beef, which brings together two celebrities who must set aside their differences as they attempt to impress the judges with their cooking skills.
The seventh and most recent episode of the show aired in September 2022. 
In 2023 so far, McHale has starred in the show Animal Control alongside Mr. Mayor's Vella Lovell and comedian Michael Rowland. He is also a starring character in the horror film It's a Wonderful Knife, which is expected to be released in 2023.