NBC Insider Exclusive
Create a free profile to get unlimited access to exclusive show news, updates, and more!
Sign Up For Free to View
How to Watch Episodes of NBC's Friday Night Lights
Coach Taylor and Tami forever!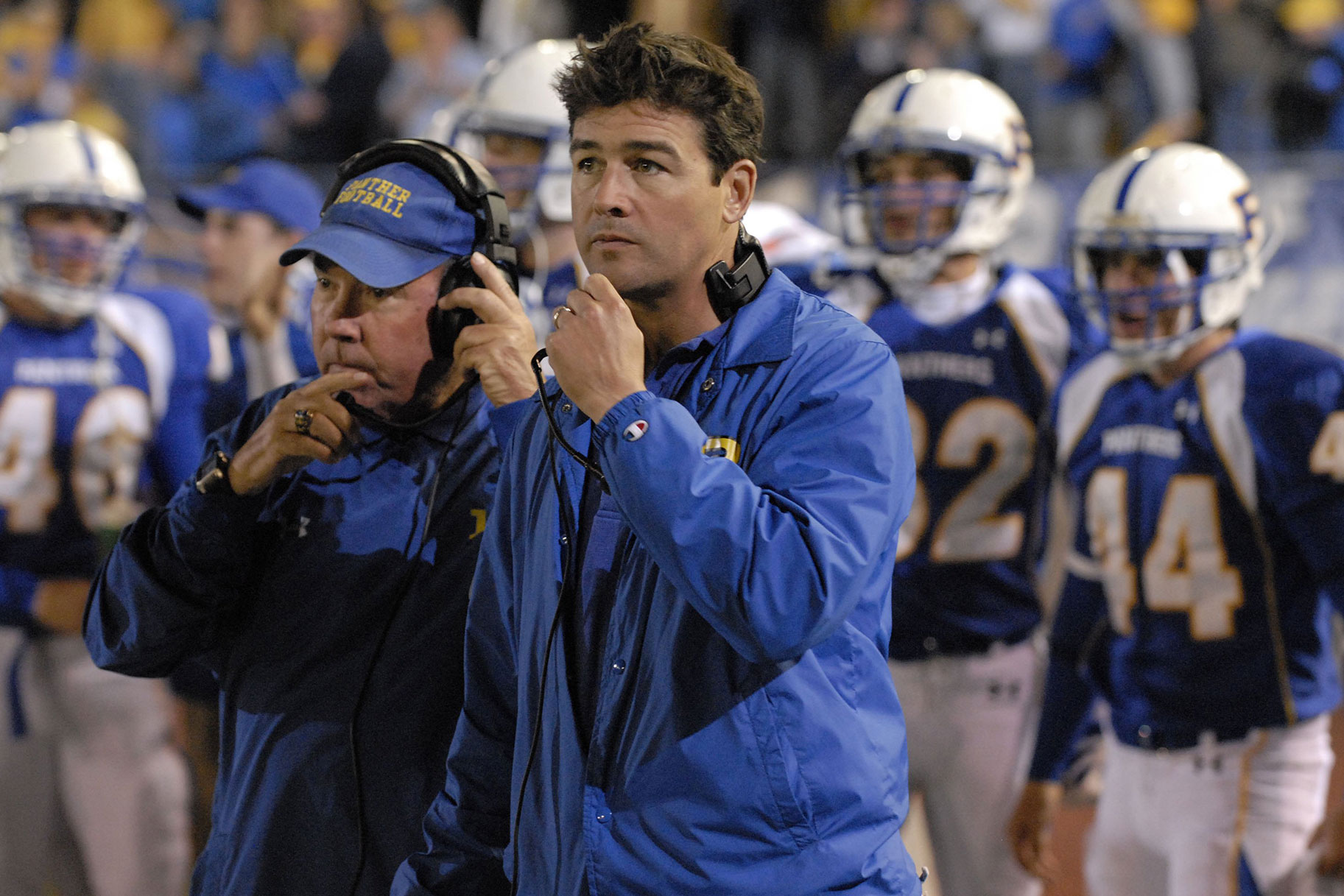 Friday Night Lights was a sensation when it premiered on NBC in October 2006. Based on the book by H. G. Bissinger and following a 2004 film, the FNL series centered on Coach Eric Taylor (Kyle Chandler), a high school football Coach in the fictional Dillon, Texas, and his wife, Tami (Connie Britton). The show followed their family life as Eric coached the Dillon Panthers football team through several dramatic seasons. 
The show earned 13 Emmy nominations during its five-year run, including a win for Chandler in 2011 for Outstanding Lead Actor in a Drama Series. The show also won for Outstanding Writing for a Drama Series in 2011 and Outstanding Casting for a Drama Series in 2007. Meanwhile, Connie Britton earned Emmy nominations for Outstanding Lead Actress in a  Drama Series  in both 2010 and 2011. 
So much of what made Friday Night Lights a success was the unyielding bond between Eric and Tami. On why their marriage worked so well on screen, Chandler told EW,  "It was going to be a regular marriage with two people who were dedicated to each other and loved one another. That gave Connie and I the ability to do what married couples really do, which is when big, big, big things happen, people come together and stand with each other. They work their way through it however it happens." 
And Britton said, "We have often said that we both felt that if we fell backward, the other one would catch us. And in doing that, we were able to relay that level of trust into the relationship as actors." 
So, how can you re-live Eric and Tami's relationship—and all the other amazing things about Friday Night Lights? Here's how you can watch episodes of the show right now. 
How to watch Friday Night Lights episodes