NBC Insider Exclusive
Create a free profile to get unlimited access to exclusive show news, updates, and more!
Sign Up For Free to View
How to Watch NBC's Frasier
Here's how to enjoy this hilarious classic.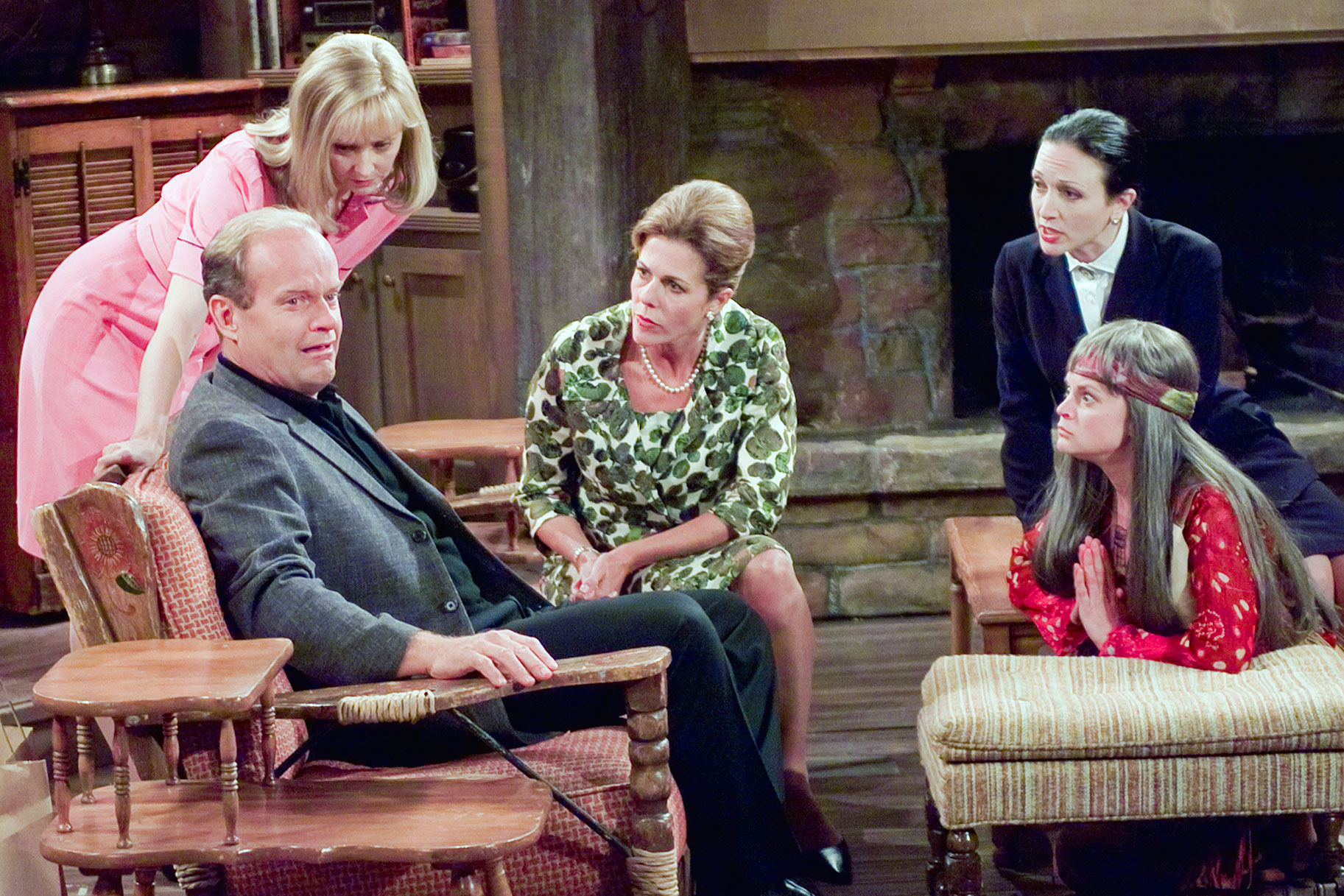 When reflecting upon NBC's most hilarious comedies of all time, there's no doubt that Frasier will always make the list. 
Premiering in 1993 as a spin-off to the widely successful NBC sitcom Cheers, the series continues to the story of the witty yet pretentious psychiatrist Frasier Crane (played by comedy legend Kelsey Grammer). After dealing with a divorce, Frasier leaves Boston for his hometown of Seattle to get a new lease on life and begin a career as a radio talk show host. While his ambitions are well-intended, the execution is often hilariously misled. 
Frasier reconnects with his father Martin Crane (John Mahoney), a tough-as-nails retired police officer, and his uptight younger brother, Niles (David Hyde Pierce), and Martin's lovable and loyal dog Eddie. Frasier also makes new friends and colleagues along the way, such as his entertainingly brash show producer and good friend Roz Doyle (Peri Gilpin). There are also pop-ins from his ex-wife — and fellow Cheers character — Dr. Lilith Sternin (Bebe Neuwirth).
Each episode is unique as Frasier navigates the various struggles of maintaining a career, family, dating, and making friends later in life. While Frasier is ready and willing to provide wisdom to his talk show callers, he often finds it hilariously impossible to deal with his own obstacles. 
It's not always common for a spin-off to become just as successful as its original inspiration, but Frasier is known for its wide critical acclaim. Throughout the series' 11 seasons, Frasier received 107 Emmy nominations and took home 37 trophies. Frasier has become a timeless fixture within '90s comedy, which is why many fans continue to watch the series to this day.
How to watch episodes of NBC's Frasier
If you're looking for some throwback hilarity, you'll be happy to learn that all 11 seasons of Frasier are available to watch on Peacock, NBC's streaming service.