NBC Insider Exclusive
Create a free profile to get unlimited access to exclusive show news, updates, and more!
Sign Up For Free to View
How to Watch NBC's Coverage of the 2023 Rose Parade
Ring in the new year alongside hosts Mario Lopez and Ana Gasteyer.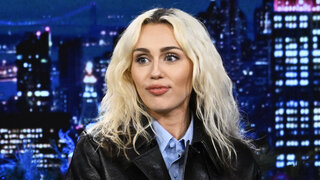 With the holiday season comes a plethora of festive holiday specials, and New Year's is no different. Get ready to celebrate 2023 in style because the 134th annual New Year's Day Rose Parade is right around the corner!
Each year, the Rose Parade boasts a fabulous lineup of rose-adorned floats and marching bands in honor of the new year. These aren't your typical floats, either: these eye-catching structures can span up to 75-feet long and feature exciting elements like pyrotechnics, waterfalls, and much more. And lest you forget, the famous Rose Queen and her Royal Court will also be in attendance. 
Are you excited to kick off the new year? Here is everything to know about how to watch the 134th annual Rose Parade! 
What is the theme of the 2023 Rose Parade?
This year, the 134th Rose Parade's theme is "Turning the Corner." Former Arizona congresswoman and gun violence prevention advocate Gabby Giffords will serve as the 2023 Grand Marshal.
When is the 2023 Rose Parade?
The 134th Rose Parade will take place on Monday, January 2 in Pasadena, California.
How to watch the 2023 Rose Parade on NBC
After you've recovered from New Year's Eve (and watched Miley's New Year's Eve Party December 31), cozy up for a morning of colorful fun live from the West Coast.  
The 134th Rose Parade airs live on January 2, 2023. You can watch the 134th annual Rose Parade on NBC Monday, January 2 from 11:00-1 p.m. ET, or live stream the iconic event on Peacock. 
In order to create a more inclusive experience for blind and visually impaired viewers, NBCUniversal is proud to present the full NBC broadcast with live audio description on the Secondary Audio Program channel (SAP), provided by Descriptive Video Works. The broadcast will be available with additional audio narration, describing the visuals of the parade.
NBC has covered the Rose Parade festivities for 96 years, beginning on radio in 1927 and television in 1954, and this year is bound to be just as exciting as previous celebrations. 
Who is hosting the 134th Rose Parade?
Watch the 134th annual Rose Parade on Monday, January 2 from 11:00-1 p.m. ET on NBC and Peacock.