NBC Insider Exclusive
Create a free profile to get unlimited access to exclusive show news, updates, and more!
Sign Up For Free to View
How To Stream Ruby Gillman, Teenage Kraken on Peacock
The new DreamWorks Animation films has made a splash on Peacock.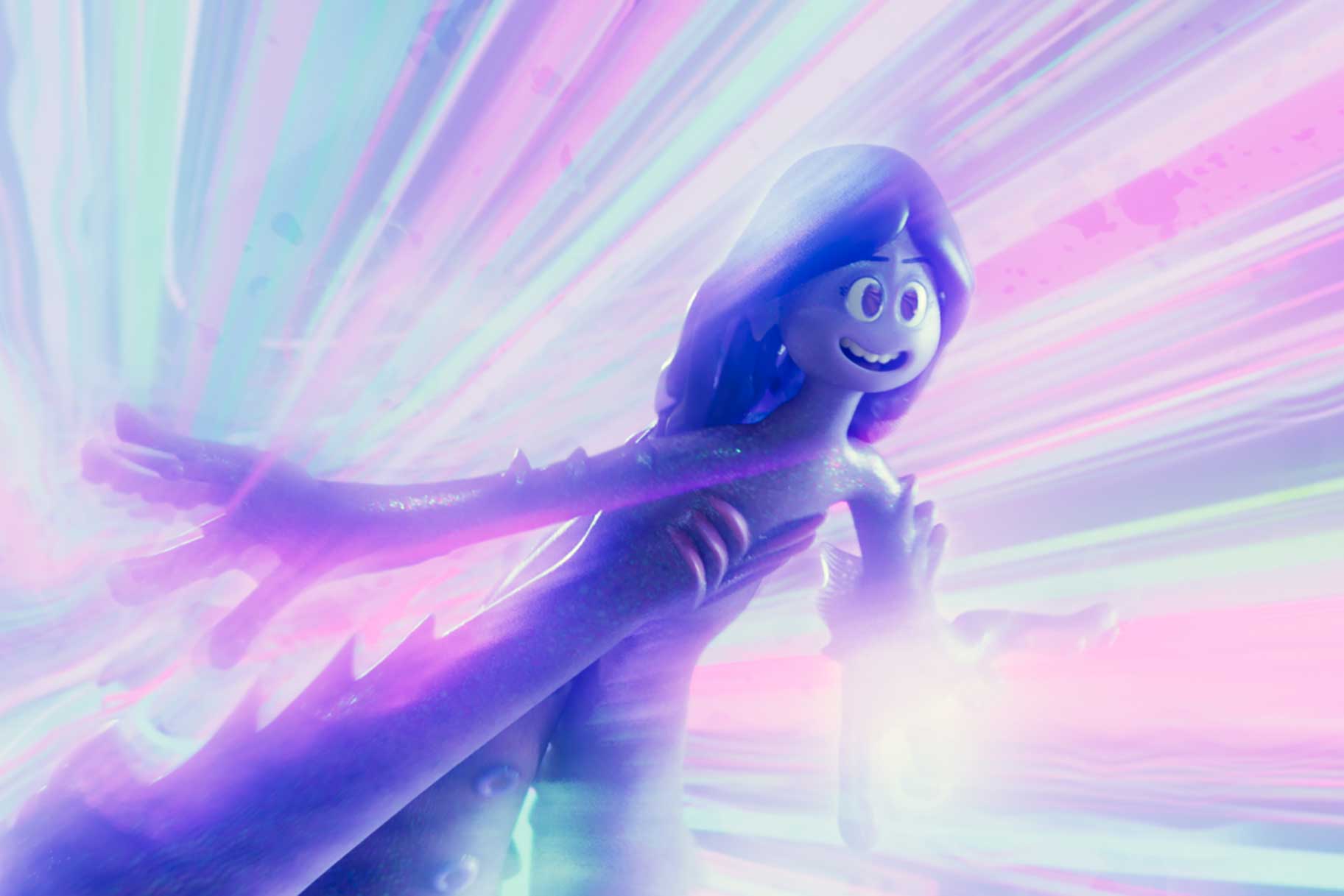 The Kraken has been released! …to the Peacock streaming service. Ruby Gillman, Teenage Kraken, DreamWorks Amination's movie about a teenager named Ruby Gillman (who is a Kraken) is now available to stream, just a few months after it came out in theaters this July. Here's everything you need to know about how to watch it — and for how long it will be available. 
How to stream Ruby Gillman, Teenage Kraken
As of Friday, October 20, Ruby Gillman, Teenage Kraken is available to stream for all Peacock subscribers. It is also available to rent as paid VOD on Prime Video and iTunes. The movie will be on Peacock for the next four months, so subscribers should dive into Ruby Gillman, Teenage Kraken now. (That's a little nautical pun for ya. Since the movie is about a sea monster and all.)
RELATED: Ruby Gillman: Teenage Kraken's Lana Condor & Annie Murphy on Flipping Mermaid/Kraken Narrative 
Ruby Gillman, Teenage Kraken, which hit theaters on July 30, 2023, stars To All the Boys I've Loved Before's Lana Condor as the titular teenage Kraken. She's a 15-year-old living in the town of Oceanside with her mother Agatha (Toni Collette), and she's pretending to pass as a normal high school student despite being a mythical sea beast. When a new girl at school, voiced by Annie Murphy, reveals herself to secretly be a power-hungry mermaid queen, it's up to Ruby to embrace her true heritage and power — with some help from her grandmother, a powerful Kraken voiced by Jane Fonda. 
Mermaids, you see, aren't the sort you might be familiar with from The Little Mermaid. In Ruby Gillman, Teenage Kraken's world, mermaids are Bad News, and the much-maligned Kraken are actually the protectors of the seas. 
Colman Domingo, Sam Richardson, Will Forte, Jaboukie Young-White, Liza Koshy, Blue Chapman, Eduardo Franco, and Ramona Young also star. The movie was co-directed by Kirk DeMicco (The Croods) and Faryn Pear.
RELATED: How Ruby Gillman Composer Created A Special "Kraken Language" For New DreamWorks Film
Ruby Gillman, Teenage Kraken received generally positive reviews when it came out this past summer. It's the first DreamWorks Animation film to come out since 2022's hit Shrek spin-off Puss in Boots: The Last Wish. The new film comes on the heels of another Universal Pictures release, The Super Mario Bros. Movie, which was the No. 1 movie of 2023 until it was edged out by a certain doll. Regardless, it's a good year for animation — and a great time to be an animation fan with a subscription to Peacock. 
RELATED: Ruby Gillman, Teenage Kraken director teases unique animation style for Dreamworks' latest
A subscription to Peacock costs $5.99 a month or $59.99 a year with ads. The premium subscription tier, which features fewer ads, is an additional $6 a month or $60 a year. 
Stream Ruby Gillman, Teenage Kraken exclusively on Peacock, along with other great animated movies like The Super Mario Bros. Movie, Minions, and many more.