NBC Insider Exclusive
Create a free profile to get unlimited access to exclusive show news, updates, and more!
Sign Up For Free to View
How Young Rock Storylines Compare to Dwayne Johnson's Real Life
The autobiographical sitcom might seem too good to be true...but is it?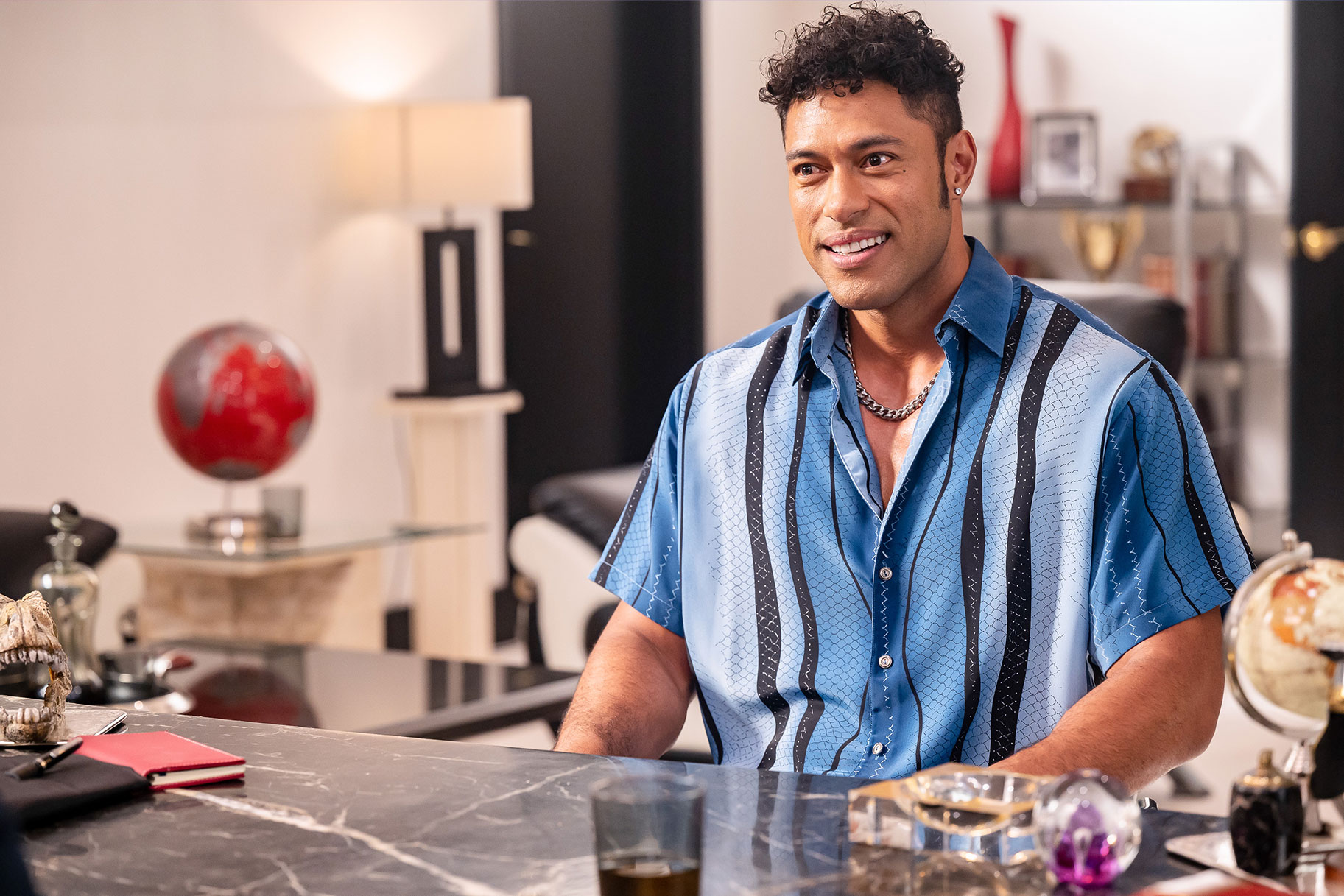 Fans of Dwayne "The Rock" Johnson have enjoyed watching his origin story unfold on NBC's Young Rock for the past two seasons. Audiences have become so invested in the plot that many have wondered: How much of Young Rock is true? Well, the answer might surprise you!
The sitcom follows a fictional Johnson in 2032, where he is a presidential candidate undergoing interviews centered around his past. The structure of the show utilizes flashbacks to tell stories from three defining eras of Johnson's life, including his early childhood, teenage years, and college experience. 
In each episode, viewers are plunged into Dwayne's past to learn about the eccentric characters and shocking situations that helped shape him. But is there any truth to the over-the-top scenarios in the show? Here's what we know about the Young Rock storylines compared to Johnson's life.
The show was created using Johnson's voice notes 
In an interview with The New York Times, Johnson revealed that many plot points were from real-life experiences. The former pro-wrestler would send his stories via voice notes to series creator Nahnatchka Khan.
"I poured myself a lot of tequilas," Johnson said. "I would leave [Khan] these voice notes, after my second or third drink, and say, 'Listen, you're never going to believe this. But I'll tell it to you anyway.' And then we would talk the next day."
Johnson's stories were fleshed out over time 
Since the Young Rock storylines span over a decade, it's easy to see why it took so much time to reflect on the specific details of each scenario before deciding which ones to include in the show. 
"It required a lot of hours of sitting down with [Khan], just talking and sharing stories and then walking away, going back home, writing things down, meeting back again, going over more stories," Johnson told The New York Times. 
The story about the used car with a sleeping passenger was accurate 
During the Season 1 premiere of the show, Johnson's younger self is shocked to discover someone is living in the back of a car he just bought. Although it may have seemed like a fun embellishment, Khan told Deadline that the story was true. 
"That was the story [Dwayne Johnson] told us," Khan said in an interview. Johnson "absolutely bought a car from a crackhead," which included a sleeping stranger. 
The times and places were sometimes changed 
Although many of the storylines stayed intact, according to Johnson, the writing team may have adjusted timelines or locations. 
"Everything that people see in this first episode and throughout the season, everything happened," Johnson reiterated to USA Today. "Now, what we do is, maybe it happened in a different year, maybe it happened in a different city." 
Johnson might run for president
Fans may remember Johnson spoke about running for president back in 2017, saying it was "a real possibility." Even though Johnson has yet to make an official presidential bid, he says it's something he hasn't ruled out. 
"I would consider a presidential run in the future if that's what the people wanted," he told USA Today. "Truly I mean that, and I'm not flippant in any way with my answer. That would be up to the people ... So I would wait, and I would listen. I would have my finger on the pulse, my ear to the ground."  
Watch Young Rock on Peacock and on NBC.  Season 3 premieres Friday, November 4 at 8:30/7:30c on NBC.