NBC Insider Exclusive
Create a free profile to get unlimited access to exclusive show news, updates, and more!
Sign Up For Free to View
Where To Watch House of Kardashian, a Revealing Look at One of the World's Most Famous Families
Take a deep dive into the Kardashian dynasty when the series premieres on Peacock.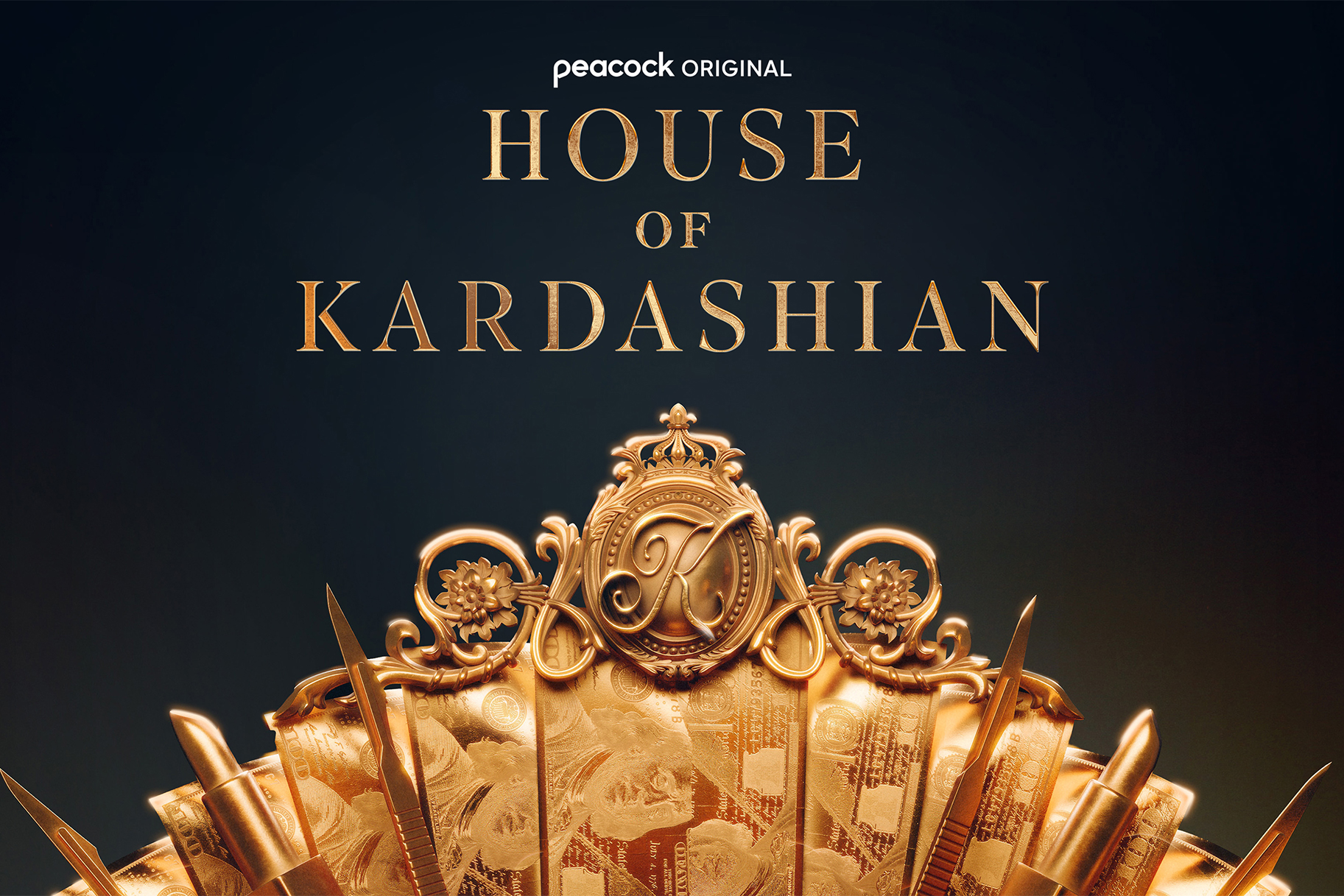 It's time to take a deep dive into the House of Kardashian.
The three-part series will exclusively stream on Peacock, beginning Nov. 16.
"With bold and entertaining storytelling, never seen before archive and exclusive interviews with those in their inner circle — including Caitlyn Jenner — House of Kardashian challenges the audience to think about the influence they have undoubtedly had on our lives," a statement announcing the release reads.
House of Kardashian has already aired on Sky in the U.K., where viewers were treated to an exploration of the famous reality TV family's "rise, reach and the cost that comes with being some of the most famous women on the planet." 
Though immediate members of the Kardashian family declined to participate in the docuseries — which largely centers on Kris Jenner, Kim Kardashian and Kylie Jenner — Caitlyn sat down to discuss her marriage to Kris Jenner and the years that followed. Asked to share what her working life with was like with Kris, the Olympian merely laughed — meaning you'll have to watch to find out. 
RELATED: Kim Kardashian Introduced Her Daughter to Niall Horan in the Funniest Way
Where to Watch House of Kardashian
All three parts of the documentary series, produced by 72 Films, a Fremantle company, in association with Sky Studios, will stream exclusively on Peacock Nov. 16. Each episode comes in at about 60-minutes, making for the perfect marathon.
Why Caitlyn Jenner Agreed to Film House of Kardashian
Though Caitlyn is divorced from Kris Jenner, she holds no ill will and maintains that she participated in the documentary in good spirit. 
"It's very difficult when you're in public life and in the media, especially the Kardashians. … Sometimes it's just very disappointing to see how they're represented. And when they approached me about doing this show, once I thought about it, I thought, 'You know what? I want to get involved. I want to do my best to be very positive and really represent the family and the kids in a positive way,'" she told the Times of London.
But, Caitlyn didn't warn her ex-wife or their children about their participation in the series. As she put it, "I really haven't talked with them about it. I'm kind of doing this on my own. I've been in the media for a long time. I know how the game is played."
Where to Watch Keeping Up with the Kardashians 
All 20 seasons of the Kardashian family's original reality series Keeping Up with the Kardashians are streaming on Peacock now. In addition, the Peacock special The Kardashians: Billion Dollar Dynasty is also available to stream. 
Watch all three parts of the riveting docuseries House of Kardashian when it premieres on Peacock Nov. 16.