NBC Insider Exclusive
Create a free profile to get unlimited access to exclusive show news, updates, and more!
Sign Up For Free to View
Chicago P.D.'s LaRoyce Hawkins Weighs in on a Possible Celeste Return
Their relationship was short-lived—but fans loved it.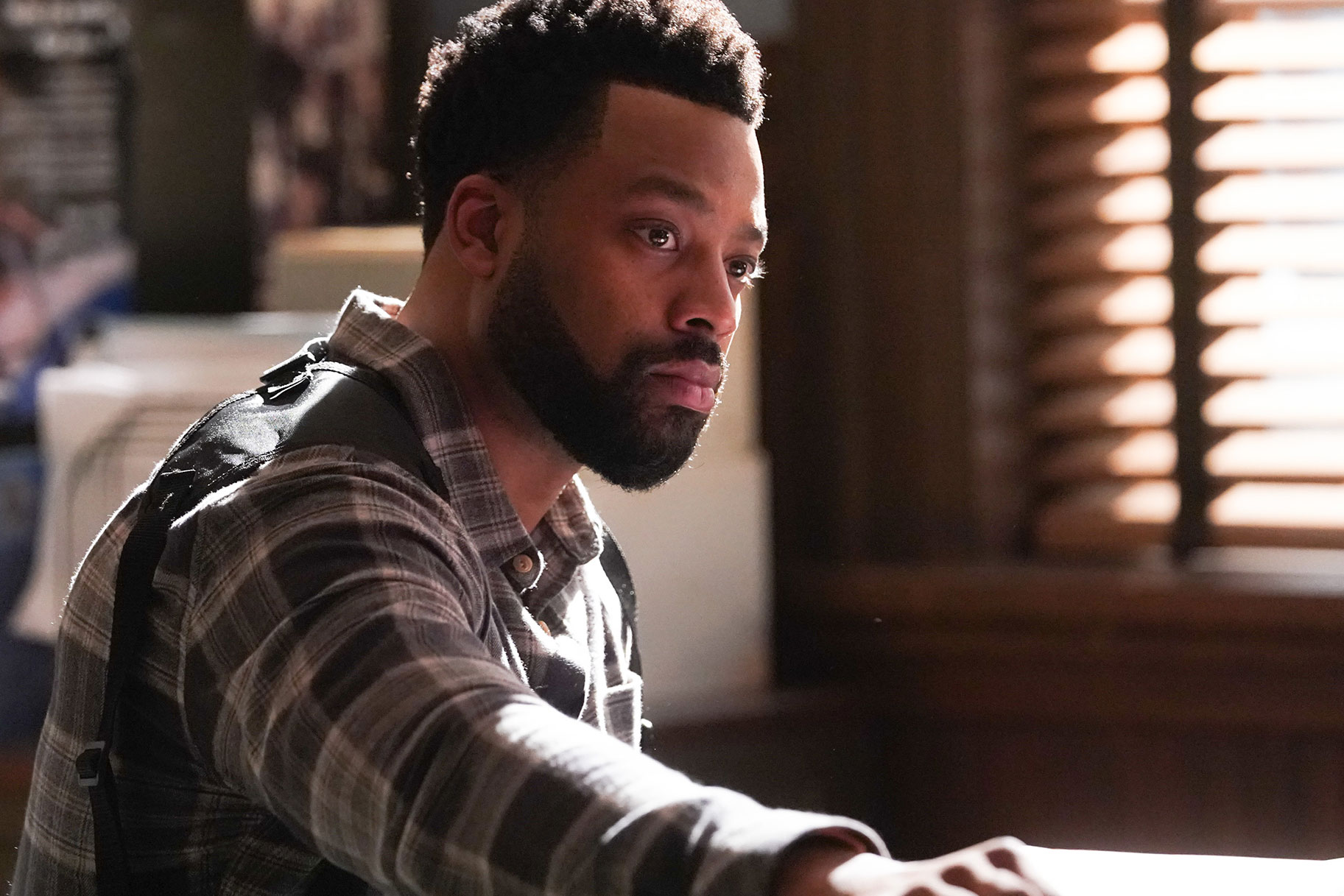 Kevin Atwater (LaRoyce Hawkins) had a short-lived relationship on Chicago P.D. Season 9. Fans met Celeste, played by Amanda Payton, during Season 9 Episode 5, titled "Burnside." After first crossing paths in a bar, Atwater and Celeste had a one-night stand that developed into a relationship. But Celeste is a social justice activist and has issues with the police—which complicated things with Atwater because he's a cop. So, he made the mistake of lying about his career—and when the truth came out, Celeste dumped him. 
Their relationship was short-lived, but fans really loved it, and they're curious: Is a Celeste return possibly in the cards for Chicago P.D. Season 10? 
"I think if they give each other enough time, and then they process the situation, they should be able to find themselves or at least cross paths," Atwater told TVLine. "I can't say whether we'll see her again. I would love to see her again, but I'm not sure. I'm looking forward to whatever happens."
He also echoed this sentiment to NBC Insider. "I think Atwater's 'gonna do his best to live from a place that's realistic," he said. "I think he did fall for Celeste, and I think there's a special place in his heart for her. But he's also not wanting to force the vibes, right? If it's not there, it's not there. I think he does trust himself enough to know that he will find something that feels good, something that supports his intentions. I think he does believe that he has value to a relationship with good rhythm. So, I'm not sure if we'll see Celeste anymore, but I know that we will see Atwater do his best to grow from this situation, probably play the field a little bit, and find something that makes sense for him."
Chicago P.D. Season 10 will air in fall 2022. 
Reporting by McKenzie Jean-Philippe