NBC Insider Exclusive
Create a free profile to get unlimited access to exclusive show news, updates, and more!
Sign Up For Free to View
Cassadee Pope Turned This Indie Pop Classic Into a Country-Twang Lullaby—Listen
The Voice Season 3 winner's acoustic rendition of this track is so soothing.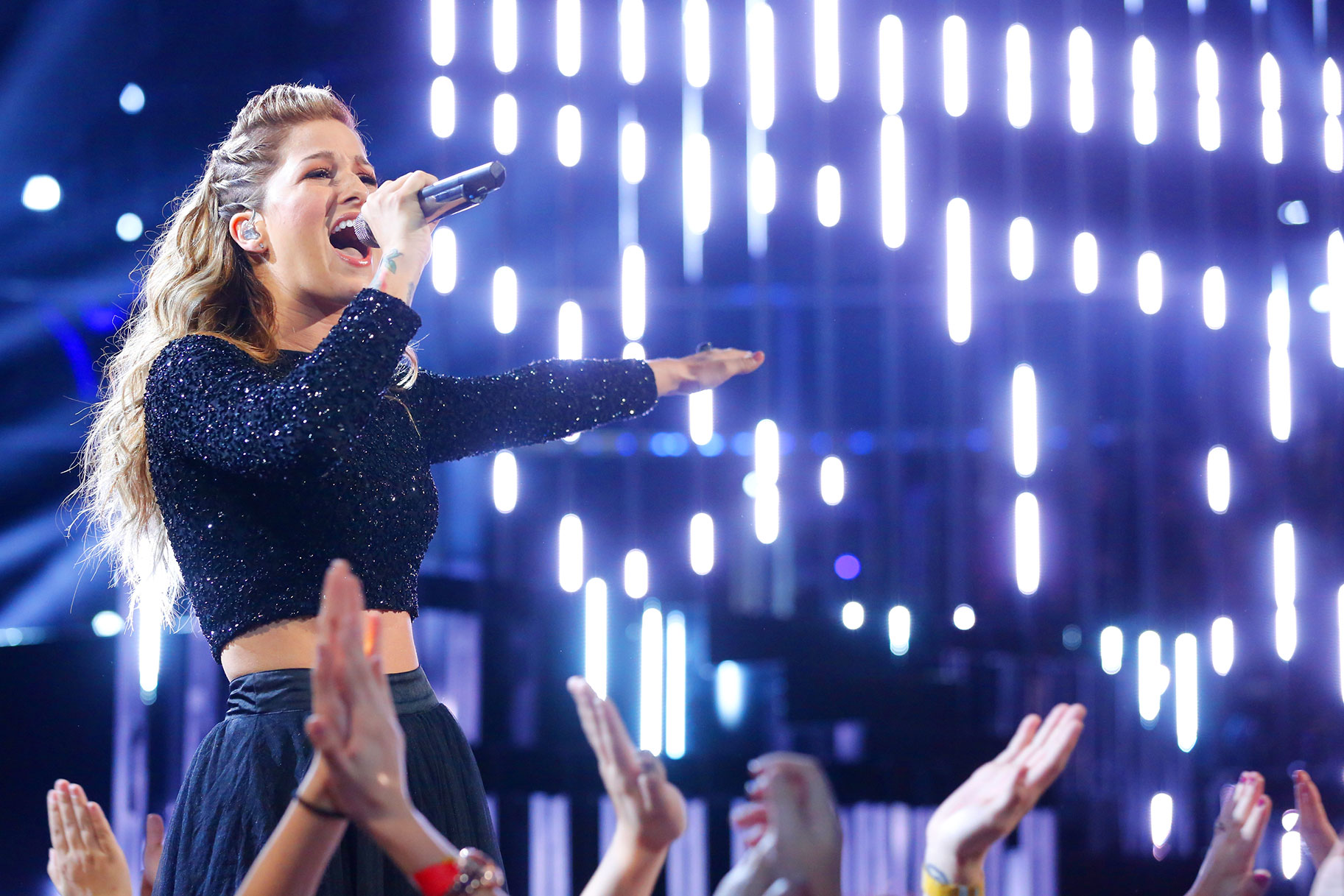 Cassadee Pope is a fan-favorite Artist from The Voice. If you forget, she won Season 3 of the show, becoming the franchise's first female champion. And she's had quite the successful career since then. 
But even with the success and glitz that comes with a music career, Pope is still the same at her core: an Artist who genuinely just loves to sing. 
That sentiment is seen in a new cover Pope posted to her Instagram in late March. Clad in a simple plaid shirt, her hair dyed watermelon pink, the 33-year-old strummed on a guitar and did a sweet rendition of Lizzy McAlpine's ​"Ceilings." Pope's country twang has never sounded sweeter than it does on this cover; you could even classify the video as a lullaby—it's that soothing! 
But don't take our word for it. Watch in the video, below, and remind yourself why Cassadee Pope swept The Voice in the first place. 
Pope released a new song in December 2022, "RSVP," that was a shift away from her typical country vibe. 
"I'm moving away from the country space and going more into pop-rock, where I came from initially," she told People. "I'm glad that ['RSVP'] kind of straddles those lines. It's a great kind of bridge for me between what I did before and where I'm headed with my next solo project." 
No matter the genre, great songwriting will always be at the heart of Pope's music. In fact, putting pen to paper actually helped her through the pandemic. 
"I feel like if it weren't for songwriting last year, it would have been really difficult," Pope told Holler Country in 2021. "I couldn't tour, we couldn't travel, Sam [Palladio, her patner] couldn't see his family and I couldn't really see most of mine–so still having that sliver of creativity to partake in was key. I don't know if I would've written a lot of the songs that I did if it had been in any other circumstance, just because of the mental gymnastics I had to deal with as far as reflecting, having the time to sit and think about the past and things that shaped me. I thought a lot about what was awful about my past and amazing about my present, and really let myself see the big picture." 
Watch The Voice on NBC Mondays at 8/7c and Tuesdays at 9/8c and next day on Peacock.