NBC Insider Exclusive
Create a free profile to get unlimited access to exclusive show news, updates, and more!
Sign Up For Free to View
Watch Blake Shelton Surprise Crowd at Ole Red in Orlando With Impromptu Video Call
The former The Voice judge wanted to celebrate a big milestone, even if he was a little late.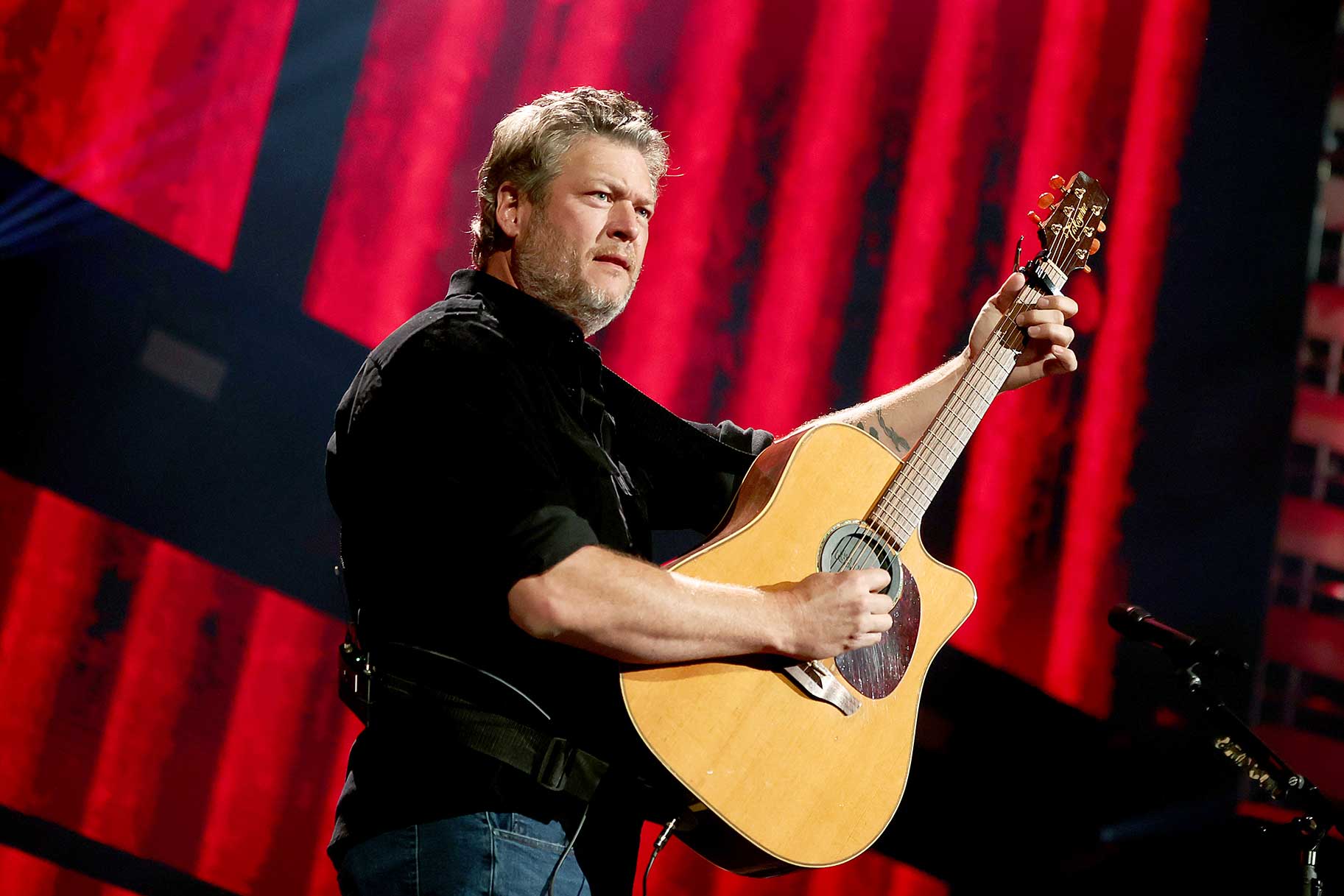 Since ending his time on The Voice after serving as the show's longest-running coach, Blake Shelton still has a lot to keep busy with. In fact, he recently multitasked while working the land at his ranch in Oklahoma to call into his Ole Red restaurant location in Orlando to help celebrate a special occasion… a little late. 
Monday marked the third anniversary of an Ole Red location opening up in Orlando, Florida. To celebrate three years of good food and good live music, Blake surprised all the patrons there that night by video calling in from his true home — inside his tractor. 
RELATED: Gwen Stefani Just Shared Rare Footage from Her and Blake Shelton's Wedding
The live band took a break from performing when the boss man called in to talk to the crowd as well as the staff, who quickly informed him he was just a little bit late. 
"I just wanted to call in and say happy anniversary. This is our third year anniversary, did you know that?" he said before realizing his goof and expertly pivoting. "Was it yesterday?… Well, I'm changing it to today!"
As the crowd cheered, someone from the staff noted that they wanted to wish Shelton a happy belated birthday. The country star and Barmageddon host turned 47 on June 18 and Ole Red didn't let the day go by without a celebration, even if the boss man couldn't be there. 
"Well, thank you," a flattered Shelton said. "We're both a couple of days late I guess, but better late than never." 
Shelton concluded his surprise drop-in by doing what he does best, updating people on his farming. 
"I'm actually out here on the ranch in Oklahoma, just putting out some hay and working on the tractor," he said. "Thought I'd take a little beer break and call in and say happy anniversary." 
Shelton is rarely shy about popping in and showing some love to his many Ole Red locations. However, his best appearance at the venue has to be its flagship location in Nashville, where he, Carson Daly, and Nikki Garcia filmed all of the USA Network original series, Barmageddon. The trio will be back along with a slew of new celebrity guests for another season of trash-talking and heightened bar games when Season 2 finally premieres. Until then, fans will just have to wait for Shelton to finish his work on the farm. 
Catch up on Barmageddon and The Voice on Peacock.