NBC Insider Exclusive
Create a free profile to get unlimited access to exclusive show news, updates, and more!
Sign Up For Free to View
Why Blake Shelton Says His Marriage to Gwen Is the 'Easiest Thing He's Been a Part Of'
"That's our life now, and we love it," he said.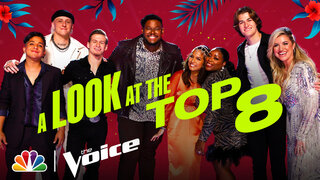 Blake Shelton opened up about his loving marriage to Gwen Stefani this week in People magazine. According to the country star, the two have a peaceful bond that is extremely close to his heart.
"The relationship that we have is so natural and so normal. This feels like the easiest thing I've ever been a part of," he told People. "To me, she's my best friend and everything that I need and lean on." 
Shelton went on to tell the outlet how he and Stefani like to spend their days together as husband and wife. For starters, they put a lot of effort into their lavish gardens. "We go way over-the-top," he said. "It's embarrassing how much we spend on seeds. Besides music, gardening has been our biggest bonding activity."
Considering their busy schedules, Shelton said he and Stefani also love to take time together to kick back and relax. "Gwen and I have done so much traveling and touring and work the first half of our lives that now we're like, 'Hey, I'm good to put my sweatpants on at 6 p.m. and watch Ozark eight times,'" he said. "That's our life now, and we love it."
Shelton and Stefani met in 2014 when Stefani joined The Voice as a Coach. The two quickly fell in love, and officially tied the knot in 2021.
RELATED: Blake Shelton And Gwen Stefani's Love Story, Explained
To see the undeniable bond between Shelton and Stefani, watch The Voice on NBC Mondays and Tuesdays at 8/7c and next day on Peacock.