NBC Insider Exclusive
Create a free profile to get unlimited access to exclusive show news, updates, and more!
Sign Up For Free to View
Blake Shelton Brought Out Gwen Stefani at His Super-Intimate Pre-Super Bowl Show
The Coaches performed the most gorgeous songs together! Watch The Voice on NBC.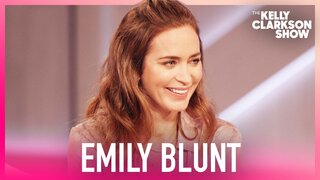 Blake Shelton and Gwen Stefani performed together again!
On February 10, the two lovebirds got together to sing two duets at a private benefit concert in Arizona called Smoke and Strings: A Night of Magic & Music. (The Super Bowl took place in the state just two days later!) While Shelton was performing his set, he invited Stefani onstage as the crowd erupted in cheers.
"Oh my God, wow!" Shelton exclaimed in awe upon laying eyes on his wife, who was wearing a trendy black bomber jacket, her signature sleek high ponytail, and cherry red lipstick.
"This is my wife; we met on a reality show [The Voice]. This is Gwen Stefani, everybody!" he explained to the audience, overwhelmed with joy. Stefani then promptly sat down next to him in the intimate venue.
The two sang a rendition of their heartwarming 2021 hit "Happy Anywhere" from Shelton's most recent album Body Language. Watch here. 
"I'm running wide open; I was born with my feet in motion, but since I met you, I swear, I could be happy anywhere; any map dot location, you're always my destination. You're the only thing that I'm chained to; I could be happy anywhere, I could be happy anywhere with you," they sang together in perfect harmony.
Then it was time for a touching ballad, titled "No Body But You." 
"I don't wanna live without you; I don't wanna even breathe. I don't wanna dream about you, wanna wake up with you next to me; I don't wanna go down any other road now, I don't wanna love nobody but you, looking in your eyes now, if I had to die now, I don't wanna love nobody but you," they both crooned the emotional lyrics with passion. Watch here. 
This isn't the only time that the country star has sang with his wife onstage. At the 2020 Grammy Awards, Shelton and Stefani sang another rendition of "No Body But You." During this performance, Shelton strummed on his guitar while Stefani appeared during the second verse while wearing an elegant ballgown. That same year, they appeared on TODAY to sing an acoustic version of the same tune in a genuine, vulnerable performance.
Shelton and Stefani met when they were both Coaches on The Voice, and tied the knot in 2021. Shelton announced that Season 23 of the show will be his last. 
Watch The Voice on Peacock and NBC. Season 23 premieres March 6.