NBC Insider Exclusive
Create a free profile to get unlimited access to exclusive show news, updates, and more!
Sign Up For Free to View
With Argylle, Matthew Vaughn Is Looking to Make the Next Great Date Movie
One classic romantic adventure, Romancing the Stone, proved especially impactful.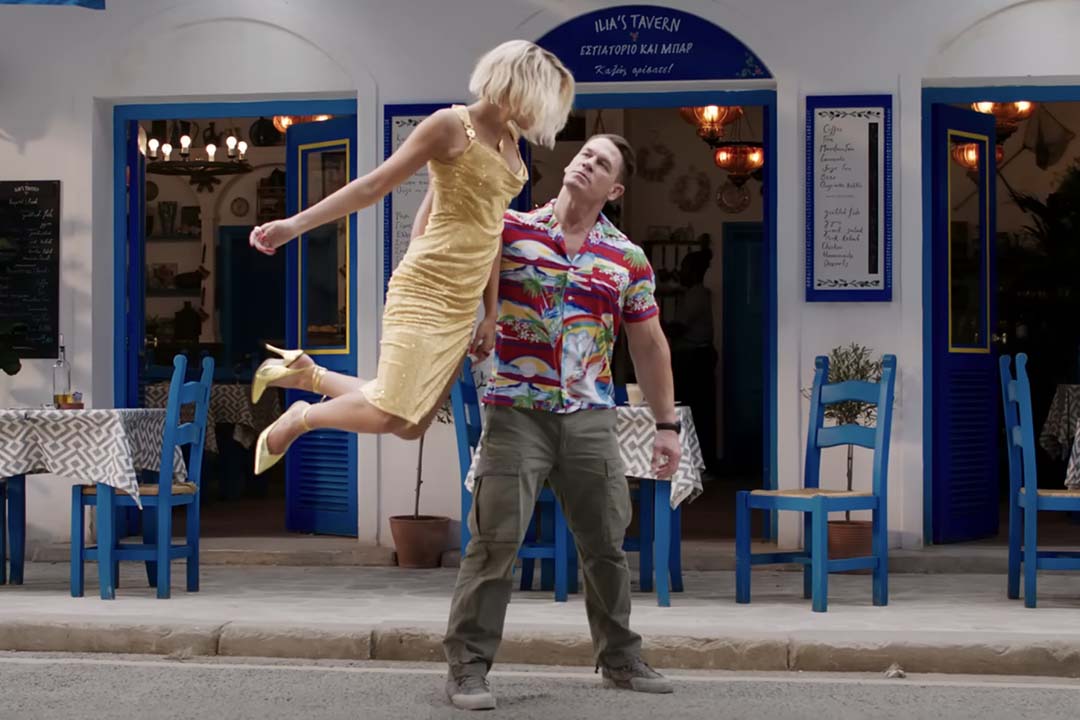 While director Matthew Vaughn is best known for creative explosions, colorful language, and larger-than-life fight sequences — Colin Firth in a church in Kingsman, anyone? —  his upcoming foray into the spy genre, Argylle, has a kinder origin than much of his previous work.
RELATED: Director Matthew Vaughn Has a Big Kick-Ass 3 Update: "Kick-Ass The Reboot"
Premiering exclusively in theaters on Friday, February 2, 2024, via Universal Pictures, Argylle is a meta story about a woman, Elly (Bryce Dallas Howard), a reclusive author who prefers quiet nights at home with her cat, Alfie. Elly writes Bond-esque spy novels starring the dashing Agent Argylle (Henry Cavill), who fits every gentleman spy stereotype you can imagine. But when real-world events begin to mirror her bestselling novels, Elly finds herself swept up into a world of intrigue alongside feline-allergic spy, Aiden (Sam Rockwell).
The story is based on an original novel by the mysterious, real-life Elly Conway, and upon stumbling upon her work, Vaughn found himself thinking back to a time during the pandemic when he was able to spend more time with his family.
"I got excited with Argyle because basically during lockdown, my daughters were willing to watch movies they normally wouldn't," he explained to NBC Insider at New York Comic-Con 2023. "I always asked them to watch older films with me and they're like, 'Not interested.' And I put Romancing the Stone on and they loved it.
"And I was like, 'OK!'" he continued. "But what astonished me while I watched Romancing the Stone for two hours [is that] all of us escaped lockdown. We'd gone off on an adventure, we were enjoying it together."
Reliving that adventure reminded him of the first time he'd ever seen the movie: on a not-so-successful first date. Vaughn joked that while the date might not have been a long-term success, the film made a large impact.
"I thought, 'OK, I want to make a great date movie. I want to make a films where my daughters can like it, I can like it, my son can – everyone can enjoy it and escape misery,'" he explained. And thus, Argylle was born.
And if you think just seeing the trailer has clued you in to what Argylle is about, think again.
Vaughn said that the trailer (above), which clocks in at just over two and a half minutes, is cut from scenes that take place within the first 28 minutes of the movie, which he called just the first act of many. While he admitted to being surprised that Universal Pictures agreed to such a stipulation, he said that, ultimately, it will make the payoff that much better. Especially if he gets the sequels he's hoping for ...
John Cena (Fast X), Ariana DeBose (West Side Story), Dua Lipa (Barbie), Bryan Cranston (Breaking Bad), Catherine O'Hara (Schitt's Creek), Sofia Boutella (Kingsman: The Secret Service), and Samuel L. Jackson (Secret Invasion) co-star.
Argylle exclusively lands on the big screen Friday, February 2, 2024 via Universal Pictures.