NBC Insider Exclusive
Create a free profile to get unlimited access to exclusive show news, updates, and more!
Sign Up For Free to View
5 Iconic Adele Moments Fans Will Never Forget
"Rolling in the Deep" was a moment.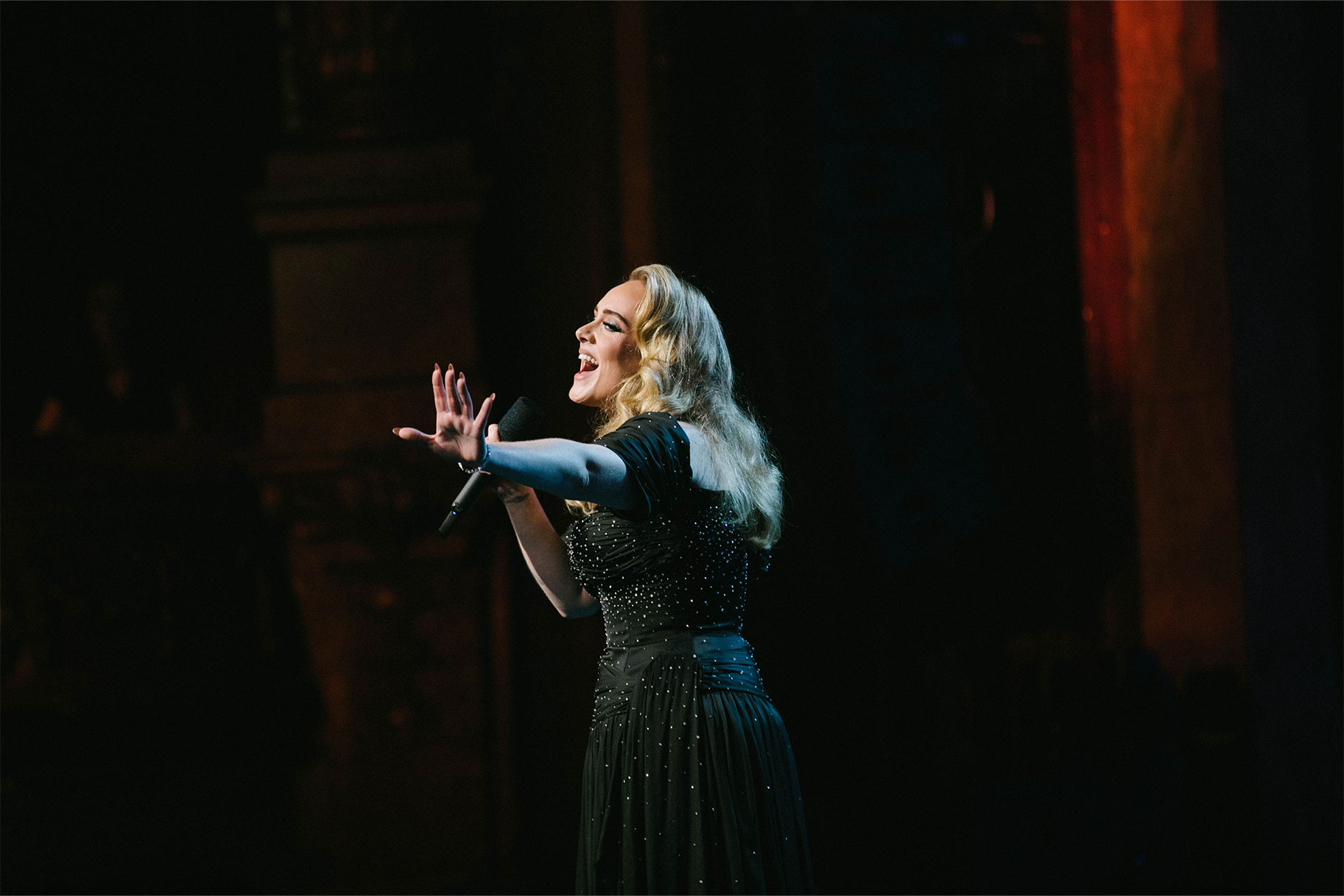 Adele is a legend. Everyone knows this. The 33-year-old London native splashed onto the music scene in 2008 with her debut album 19, but she hit another stratosphere in 2011 with her album 21—thanks, in large part, to a little song called "Rolling in the Deep." You may have heard it once or twice. 
Twelve years later, Adele is still delivering hit albums and songs. Her most recent, 2021's 30, topped the charts worldwide and gave us the tearful smash ballad, "Easy on Me." Her second single off the album, "Oh My God," reached number five on Billboard's Hot 100. Adele fever is officially in full force. 
And you'll get to indulge in it Sunday, March 20 when An Audience With Adele premieres at 9 p.m. ET/PT on NBC. The concert special will be an odyssey of Adele's classic hits, like "Someone Like You" and "Hello," plus tracks from her new album, peppered with the performer's signature humor throughout. Taking place at the London Palladium, the show marks Adele's first hometown performance since 2017—and she pulls out all the stops for it. That includes a star-studded audience who will ask Adele questions as the night goes on and a surprise guest from the singer's childhood. Have the tissues ready. 
Ahead of An Audience With Adele (which, reminder, airs March 20 at 9 p.m. ET/PT on NBC), let's look back at five of her most iconic moments ever: 
1. "Rolling in the Deep" (2011) 
Talk about a song. Talk about a moment in time. "Rolling in the Deep" achieved gargantuan success and solidified Adele's place as a modern-day pop icon. The video is classic Adele. The performances—all with that legendary wail, "We could've had it alllllllllll"—are chills-inducing. This track was everywhere in the early 2010s, but somehow it still sounds fresher than ever. 
2. Her Grammys
Adele has won 15 of the 18 Grammys she's been nominated for, and what's more: she's swept the big three categories (Record of the Year, Song of the Year, and Album of the Year) on two separate occasions. 
Despite this, she remains a humble queen. After winning Album of the Year in 2017 for 25, she dedicated the award to her fellow nominee Beyoncé, who she felt deserved the honor more. (Beyoncé was nominated for her critically-acclaimed album, Lemonade.) "I can't possibly accept this award," she said. "I'm very humbled and I'm very grateful and gracious, but my Artist of my life is Beyoncé, and this album for me, the Lemonade album, was just so monumental." 
3. "Hello" (2015) 
If "Rolling in the Deep" was a worldwide hit, "Hello" was intergalactic. The anticipation leading up to the release was seismic because of 21's success, and Adele didn't disappoint—delivering a sweeping ballad with a chorus more earth-shattering, more addictive, and more monumental than anything she'd done before. 
4. Her Oscar win. 
Adele took home the Academy Award in 2013 for Best Original Song for her James Bond song, "Skyfall."
5. Annnd the dress she wears in An Audience With Adele.
Sorry, we had to! A classic black dress with sparkly, elevated touches. Stunning! 
After you watch An Audience With Adele, be sure to keep the music vibes going by tuning into American Song Contest, NBC's new music competition show. For the unfamiliar, the show centers on singers from 50 U.S. states, five territories, and Washington, D.C who perform original songs—and viewers decide which one is the best. It premieres Monday, March 21 at 8 p.m. ET on NBC.