NBC Insider Exclusive
Create a free profile to get unlimited access to exclusive show news, updates, and more!
Sign Up For Free to View
5 Essential Zachary Levi Performances
The actor appears on the July 31st episode of NBC's Who Do You Think You Are?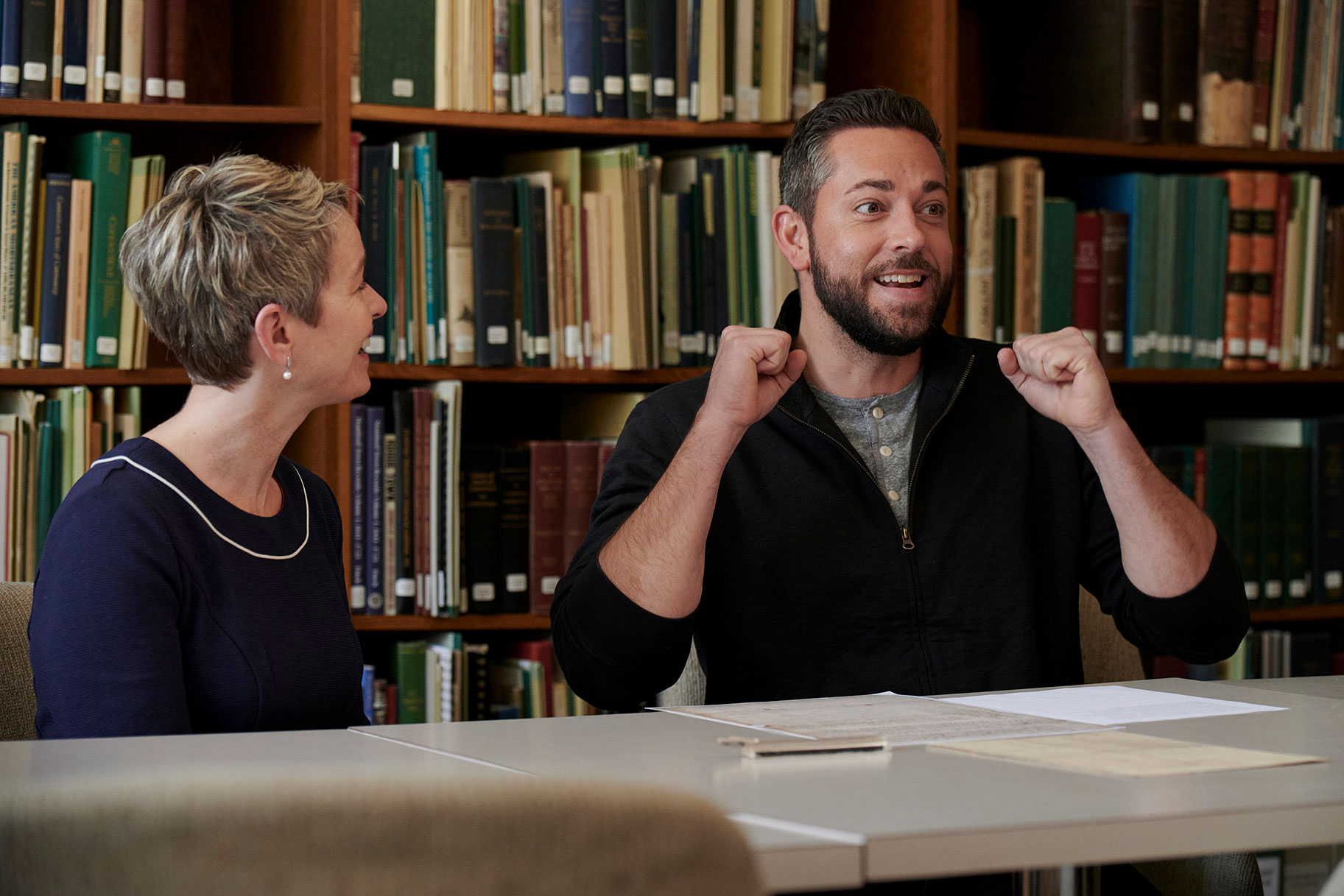 Zachary Levi's episode of Who Do You Think You Are? airs Sunday, July 31 at 7/6c on NBC. And when you watch it, you'll see the beloved actor in a whole new light. Fans typically associate Levi with fantastical universes like the ones in Tangled, Thor, and Shazam! But on Who Do You Think You Are?, Levi plays something more intimate: himself. And he's looking to explore his family's history with the help of genealogists and historians. (Which is, for the unfamiliar, the premise of NBC's WDYTYA? It follows celebrities as they uncover mysteries about their family lineages.)
If you're a fan of Levi, you must check out his episode on July 31st. And while you're waiting, you can revisit some of his most iconic performances to date. These five are our favorites. 
1. Chuck 
Levi played the titular role in this long-running series about a computer geek who accidentally downloads vital government secrets to his brain. 
2. Shazam!
Again, Levi takes on the titular role of this superhero film in the DC Comics Universe. A sequel is due out later this year. 
3. Tangled 
Levi voices Flynn Rider in the Tangled universe, which also features This Is Us' Mandy Moore as Rapunzel. Now's as good a time as ever to revisit their duet from the original movie, "I See the Light." 
4.  Thor: The Dark World and Thor: Ragnarok 
In this franchise, he plays Fandral the Dashing, a part of the Warriors Thee, who all provide great comic relief in the Thor movies. 
5.  Less Than Perfect
Rounding out our list is Less Than Perfect, a vintage sitcom that follows a group of colleagues working at a television network. Levi plays the arrogant, snobby Kipp Steadman, but he's fabulous in the role. 
Watch Who Do You Think You Are? on NBC Sundays at 7/6c and next day on Peacock.