NBC Insider Exclusive
Create a free profile to get unlimited access to exclusive show news, updates, and more!
Sign Up For Free to View
5 Classic NBC Shows That Could Only Benefit From One Thing: Reliable Communication
Sometimes you wanna go where everybody knows your name — and your internet is always reliable.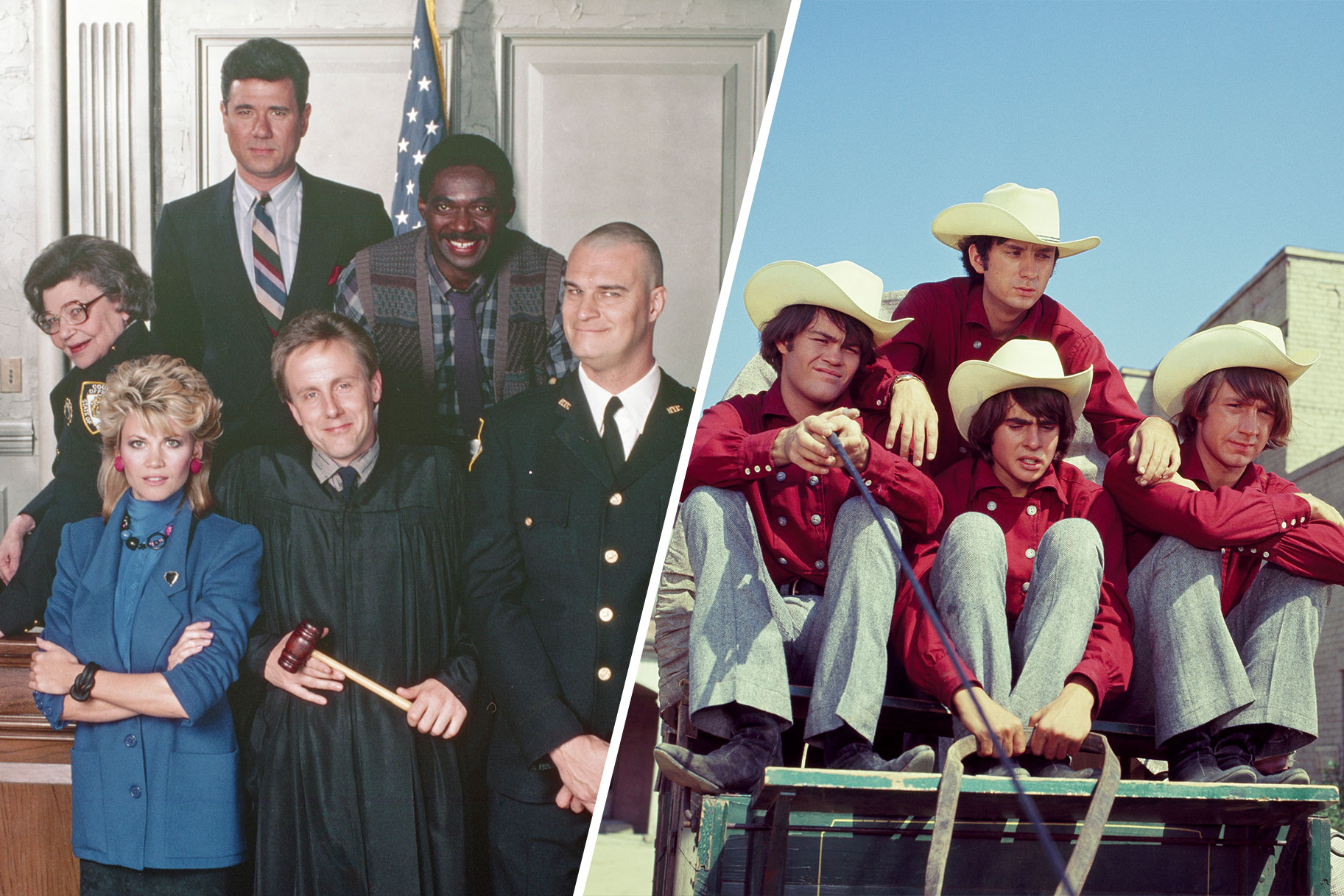 What's a sitcom without communication? NBC classic series are constantly evolving, improving, and pushing the boundaries of entertainment. That's always been the case!
Also improving and evolving? Xfinity, which has built a revolutionary new network designed to transform the way customers stream, work, and play: the Xfinity 10G Network. The new Xfinity 10G Network features the fastest internet inside and outside the home across millions of Wi-Fi hotspot locations and allows users to seamlessly stream their favorite television series and more with ultra-low lag and crystal-clear image quality. It's the kind of reliability that pairs perfectly with classic NBC series. Because the only way to improve these classics is by improving communication.
Don't get us wrong: These shows are classics for a reason! Let us imagine, though, a world in which these beloved characters have access to Xfinity's next-generation 10G network. Clearer communication equals fewer misunderstandings for the Sams and Dianes of the world, a vast improvement to the legal process in Night Court, and much more.
The Monkees
Sure, The Monkees — the beloved NBC classic series, not the faux-turned-real-life band first created by said beloved classic — introduced as-yet-unseen movie technology to television when it first premiered in 1966, but imagine the reach these guys would have had with Xfinity's next-generation 10G network at their fingertips.
Micky, Davy, Michael, and Peter endeared themselves to countless fans without a single stream utilizing Xfinity 10G's crystal-clear quality, but they could have managed so much more with that power at their fingertips. Maybe it's time for a reboot in the near future? We've entered a new era of boy band appreciation where The Monkees' quick-cut, avant-garde style of storytelling would thrive once again with countless screaming fans.
Cheers!
Making your way in the world today takes everything you've got, but the world is that much simpler when you've got two things: the Cheers! gang to make you smile and the kind of reliable connection that comes with the next-gen 10G Network.
Even when everyone was gathered at their favorite local watering hole during peak hours, the gang would be able to fact-check Cliff Claven's "little-known" facts on the spot or satisfy their curiosity about Sam's latest hook-up rather than playing their age-old guessing game. And that would be all thanks to the 5-times fast upload speeds for smoother connections that comes with Xfinity 10G.
Wings
Wings, which ran for eight seasons from 1990-1997, was all about communication. When you're running a tiny two-line airport like the Hackett brothers, you can't go without; you need reliability, speed, and laser focus — the latter of which was always Joe's strong suit rather than Brian's.
Over 20 years later, airports big and small rely on ever-shifting technology, and if anyone deserves the peace of mind that comes with the kind of reliability that comes with a self-monitoring network, a Wi-Fi boost guarantee, and storm-ready Wi-Fi, it's the team at Tom Nevers Field airport.
The Good Place
While the characters of this modern-day NBC classic have access to cell phones and Wi-Fi, it really does feel like they could have used a bit more reliability in their communication methods.
Once they escaped The Bad Place (initially), our heroes Eleanor, Chidi, Jason, and Tahani could have used a real-world version of Janet: a way to connect with each other and find information fast.
The Xfinity 10G Network could provide our afterlife-saving heroes with the on-the-go communication options that could help them unravel the series' greatest mysteries.
Night Court
NBC's recent Night Court reboot has proven to be a hit, and that's got us feeling nostalgic for the original, which first premiered in 1984.
Come to think of it, the entire original series could have been different if the outgoing mayor had been able to reach the other possible appointees on that fateful Sunday. Judge Harry just so happened to be sitting at home to answer that phone call, and so he got the seat.
Not that we'd want to replace Judge Harry — no, the opposite! Even if the mayor had been able to reach the other appointees using Xfinity's unparalleled ultra-fast internet outside their homes, there's no doubt Harry would have still occupied the role. It was fate!
This is a promotional post in support of Xfinity 10G.