NBC Insider Exclusive
Create a free profile to get unlimited access to exclusive show news, updates, and more!
Sign Up For Free to View
Everything to Know About the 2022 National Dog Show
Tune in for doggies galore!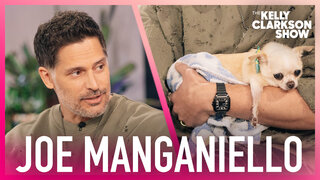 The National Dog Show is one of Thanksgiving's most exciting traditions! Airing on NBC directly after the Macy's Thanksgiving Day Parade, The National Dog Show is run by the American Kennel Club and is the oldest dog show in the world. See, below, for details on the 2022 National Dog Show
How does the 2022 National Dog Show work?
The National Dog Show features various breeds of pups split into seven categories (sporting, hound, working, terrier, toy, non-sporting, and herding), all competing for the grand prize of Best in Show. The groups will compete against each other to win Best in Breed to go on to the next round, and only one dog in each category will be chosen. The dogs that make the cut will then compete for First in Breed, and the winners of those rounds will then compete for Best in Show, where one special dog will be appointed the highly-competitive title. Overall, the dogs are judged based on how they meet the standards of their respective breeds.
Who are the 2022 National Dog Show Hosts?
In 2022, Hosts John O'Hurley and David Frei will return to their respective roles. Mary Carillo, perhaps best known for work as a correspondent for the Olympic Games on NBC, will also be a Host for this year's festivities.
How to watch the 2022 National Dog Show
The 2022 National Dog Show airs Thursday, November 24 from 12-2 p.m. ET on NBC. An encore plays November 26 at 8 p.m. ET on NBC. Get ready, dog lovers!