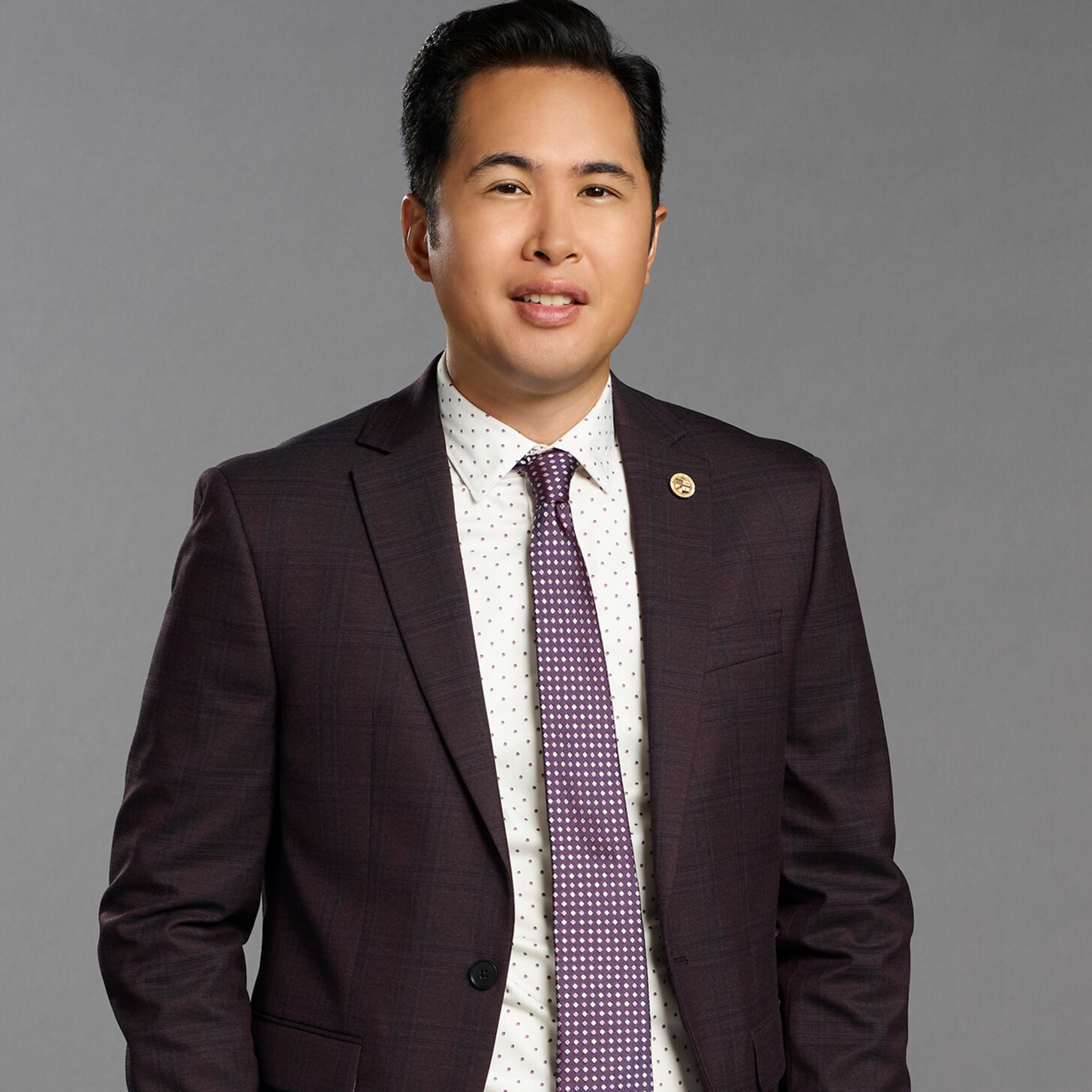 TOMMY TOMÁS
Played By Mike Cabellon
Actor Bio
Mike Cabellon stars as Chief Strategist Tommy Tomás on NBC's new comedy "Mr. Mayor." Cabellon is a Los Angeles-based Filipino-American actor ("Orange Is the New Black," "Crashing") and writer (Comedy Central). He was trained at UCB and is currently an active performer, director, producer and head writer for the Webby Award-winning "Story Pirates" podcast.
Cabellon and his sketch team GEIL have created countless sketches and two acclaimed web series: "Early to Rise" (2020) and "Night Crew" (2018). "Early to Rise" won the Audience Award at the 2020 SeriesFest. "Night Crew" premiered on Comedy Central's digital channels after becoming an official selection for the New York Television Festival, where they landed a development deal with Comedy Central. Together, GEIL has appeared on FunnyOrDie and Adult Swim, as well as screened sketches at Quickie Fest and Red Hot Video Fun Time.
Cabellon's time in New York included five straight seasons with the BoogieManja sketch program, putting up a new sketch show every single month at the PIT Theater, as well as five straight years of hosting a bar quiz every week with Geeks Who Drink.
He has performed on stages all over the country, including the Del Close Marathon, Comedy Hack Day, Austin Sketch Fest, Frigid Fest (part of the U.S. Association of Fringe Festivals), UCB's 3x3 Tournament, NYC Improv Festival, SHRTWV Short Theater Festival, Penn Station Area Sketch Fest and a paid corporate improv show on the Las Vegas strip when he was 16. Notable live shows include "Mike Cabellon Is: The Bachelor - LIVE!" a small role in "Hockey Cops" and hosting "Witching Hour" featuring Jo Firestone and Aparna Nancherla.
His last name rhymes with Babylon, grab a swan, crab 'n' prawn, slab of flan, drab chiffon or lab/salon.
Cabellon is a member of SAG-AFTRA and is represented by Authentic Talent & Literary Management, CAA and Frankfurt Kurnit.