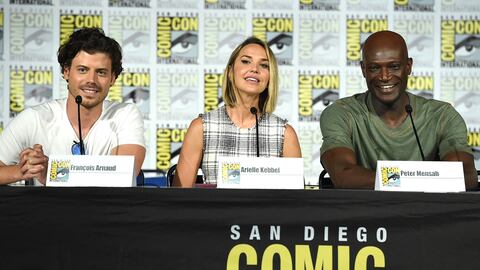 S1 E10 | 09/18/17
The Virgin Sacrifice
Watch full episode
While Olivia fights the wraiths and Bobo helps Fiji find an unexpected path to safety, Manfred calls on powerful forces in a final attempt to stop the apocalypse and save Midnight.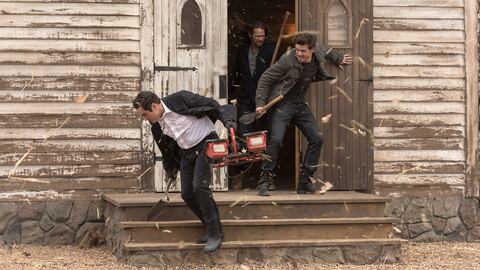 S1 E9 | 09/13/17
Riders on the Storm
Watch full episode
As the veil breaks open and Midnight is engulfed by a sandstorm, the Midnighters rally around Fiji to protect her from the demon coming to claim her.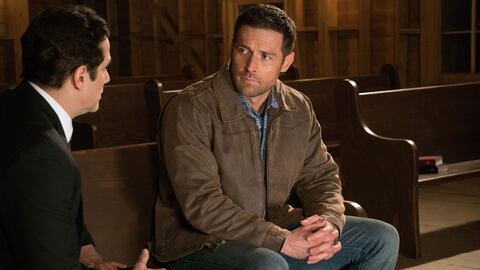 S1 E8 | 09/11/17
Last Temptation of Midnight
Watch full episode
As the fraying of the veil to Hell brings out the Midnighters' darkest impulses, Manfred finds himself at a crossroads, and a faceless demon journeys to Midnight to make a deadly sacrifice.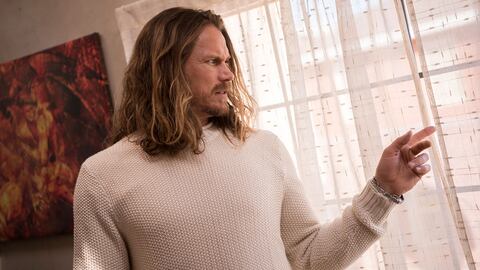 S1 E7 | 09/04/17
Angel Heart
Watch full episode
When a dangerous fallen angel arrives in Midnight, Joe must trust his neighbors with the truth about why he's hunted, leading the other Midnighters to confront long-held secrets of their own.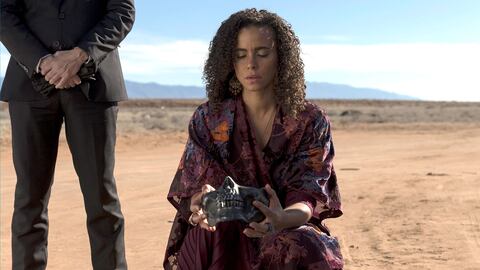 S1 E6 | 08/28/17
Blinded by the Light
Watch full episode
The disappearance of another young woman leads the Midnighters to unearth dark secrets about their town, including the presence of a serial killer in their midst.
Load button
We and our partners use cookies on this site to improve our service, perform analytics, personalize advertising, measure advertising performance, and remember website preferences. By using the site, you consent to these cookies. For more information on cookies including how to manage your consent visit our
cookie policy
.