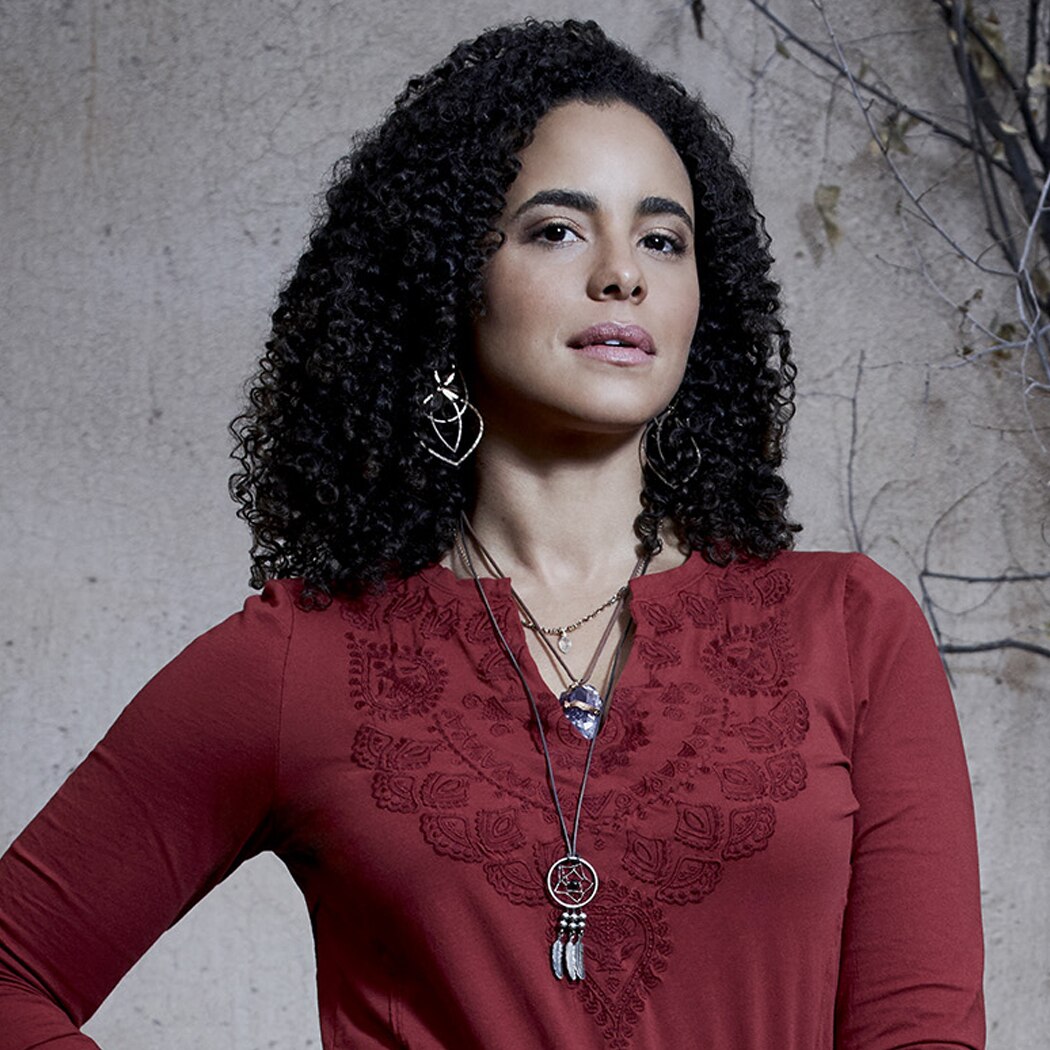 FIJI CAVANAUGH
Played By Parisa Fitz-Henley
Actor Bio
Parisa Fitz-Henley stars as Fiji Cavanaugh on NBC's supernatural thriller "Midnight, Texas."
Fiji is a witch who owns the Inquiring Mind, a wiccan shop in the small town of Midnight and is in a blossoming relationship with Bobo Winthrop.
Fitz-Henley has enjoyed a vibrant career in TV, film and theater. Most recently she starred as Meghan Markle in Lifetime's "Harry & Meghan: A Royal Romance." Fitz-Henley recurred as the mysterious Reva Connors on the Netflix series "Marvel's Jessica Jones" and reprised that role on the Netflix series "Luke Cage." 
Fitz-Henley's roles in indie films "Lola Versus" and "Bluebird," as well as commercial films "The Jane Austen Book Club" and "The Sorcerer's Apprentice," helped to cultivate her versatility.
In 2017, Fitz-Henley joined fellow singer-songwriter Paul Freeman to form the band Would Be Royals. They are currently working on their first album together.