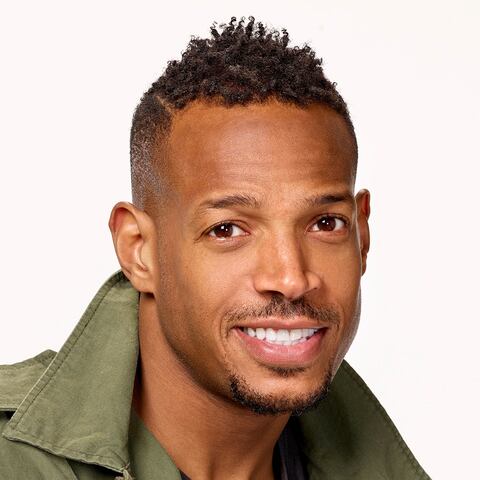 Marlon Wayne
Played by
Marlon Wayans
Actor Bio
Marlon Wayans serves as executive producer and stars as Marlon Wayne in the new NBC comedy series "Marlon."
Wayans is an actor, producer, comedian, writer and film director. His films have grossed more than $736 million in domestic box office. As a standup comedian, he sells out nationwide and is always adding shows to accommodate his burgeoning audience.
Wayans co-wrote and also stars in the upcoming Netflix rom-com "Naked," slated for release later this year and co-starring Regina Hall. The film, which reunites Wayans with his "Fifty Shades of Black" director Michael Tiddes, centers on a charming man-child who wakes up on his wedding day naked in an elevator, reliving the hour before the ceremony over and over again.
Wayans starred in and produced the 2014 comedy "A Haunted House 2," the sequel to the successful film "A Haunted House," which had a budget of $2 million and grossed $18.1 million on its opening weekend. The sequel, directed by Tiddes, co-starred Gabriel Iglesias, Essence Atkins and Jaime Pressly.
Wayans is commonly recognized for his role in the 2004 hit comedy "White Chicks," opposite Shawn Wayans, Jamie King and Terry Crews. The film was directed by Keenen Ivory Wayans and grossed $69 million in the U.S. He also starred alongside Shawn Wayans and Regina Hall in the horror comedy spoof films "Scary Movie" and "Scary Movie 2," directed by Keenen Ivory Wayans.
Wayans' additional film credits include "Mo' Money," "Above the Rim," "Don't Be a Menace to South Central While Drinking Your Juice in the Hood," "The 6th Man" "Senseless," "Dungeons & Dragons," "Requiem for a Dream," "The Ladykillers," "Behind the Smile," "Little Man," "Norbit," "Dance Flick," "G.I. Joe: The Rise of Cobra, "Marmaduke" and "The Heat."
On the small screen, Wayans hosted the NBC show "I Can Do That," a comedy/variety series where six celebrities are asked to put on an entertainment show with skills they didn't even know they had. He also starred in and created the TBS comedy competition series "Funniest Wins."
Additionally, Wayans has appeared on several popular television programs, including "In Living Color," "Childrens Hospital," "Second Generation Wayans" and the WB's "The Wayans Bros."
In 2014, he embarked on a national comedy tour with his brothers Keenan, Damon and Shawn Wayans. This marked the first standup tour for the four Wayans brothers in many years.
Wayans has also launched the online venture "What the Funny," with Internet serial entrepreneur and Funny Or Die co-founder Randy Adams. "What the Funny" serves up urban comedy from established and emerging comedians, writers and actors through its website, WhatTheFunny.com.