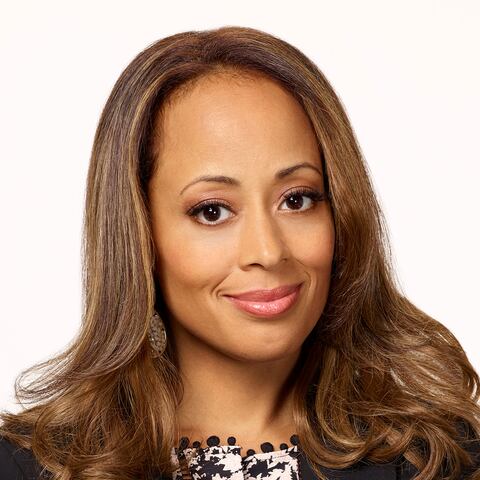 Ashley Wayne
Played by
Essence Atkins
Actor Bio
Essence Atkins portrays Ashley Wayne in the new NBC comedy "Marlon."
Born in New York and with minimal dance training, Atkins starred as Peter Pan in her second-grade musical. She continued to dance and performed with the Neubert Ballet Institute at Carnegie Hall and was an Alvin Ailey scholarship student. Her acting career began when she went to an open call and was handpicked to guest star in an episode of "The Cosby Show."
Atkins last seen on television as a series regular in "Mr. Box Office" and "Are We There Yet?" She also starred as fan favorite Dee Dee Thorne in "Half & Half," but is best known for her role in "Smart Guy." Atkins was a series regular on several series, including "Malibu Shores" and "Under One Roof," and her many featured guest-starring roles include "Moesha," "The Parent 'Hood," "Family Matters" and "Sabrina, The Teenage Witch."
Her film career includes "A Haunted House," which she filmed just four weeks after having her son, the independent "Nikita Blues" and "Dance Flick." Other past projects include "How High," "Deliver Us from Eva," "Love & Other Four Letter Words," "Preacher's Kid," "N-Secure" and "Dysfunctional Friends."
In her free time, Atkins works with the Jenesse Center, helping to educate woman about domestic abuse. Several years ago, along with friends, Atkins adopted an inner-city elementary school in Los Angeles where they have ensured that the school has access to the basics as well as supplemental art and music programs whenever possible.
Essence resides in Los Angeles with her son, Varro. When not busy with her family and charity work, she enjoys riding horseback, traveling, weight training, running, hiking, swimming and spending time with friends and family.