SEASON PREMIERE JAN 6 | MONDAYS 10/9c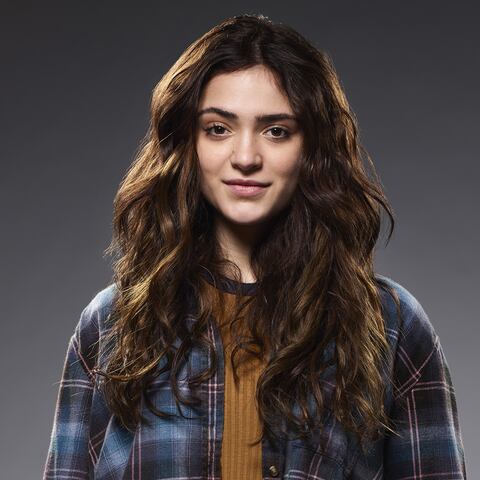 Olive Stone
Played by
Luna Blaise
Actor Bio
Sixteen-year-old Luna Blaise stars as Olive Stone on NBC's new edge-of-your-seat fall series "Manifest."
Devastated by the loss of her father and twin brother, the now-teenage Olive seeks to reestablish a bond when their plane miraculously reappears five years later.
 
With both parents active in the entertainment industry, Blaise spent her formative years on film sets. Since she was five years old, she has modeled, acted in film and television, appeared in a multitude of commercials and been the face for well-known brands, including Duncan Hines, Target and Juicy Couture.
 
In 2013, Blaise was cast as Nina in the independent film "Memoria," based on the Palo Alto short stories by James Franco. Franco executive produced the film, which premiered at the Austin Film Festival in 2015 and made its theatrical debut a year later.
 
Blaise currently stars as sassy Nicole on the ABC hit television series "Fresh Off the Boat." Her Season 4 storyline made headlines when Nicole came out as a lesbian. Since then, Blaise has partnered with GLAAD to support and advance positive portrayals of the LGBTQ+ community in film and television.
 
Blaise recently added recording artist and published songwriter to her resume, and she has been hard at work in the studio with big names in the music industry. She's performed to several sold-out audiences and was in the Top 10 of the 2017 Macy's iHeartRadio Rising Star competition.
 
Born and raised in Los Angeles, Blaise resides there with her parents - singer and actress Angelyna Martinez and director Paul Boyd.