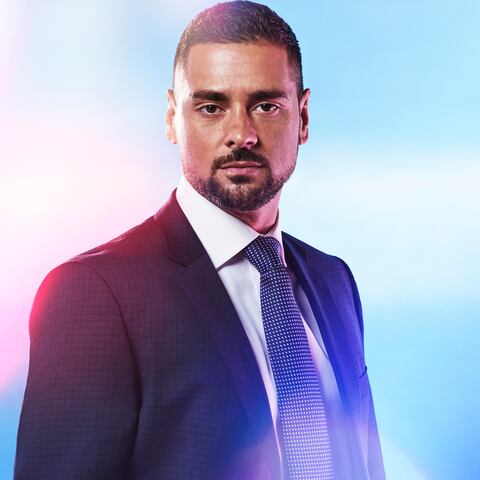 Jared Vasquez
Played by
J.R. Ramirez
Actor Bio
J.R. Ramirez stars as Jared Vasquez on NBC's new edge-of-your-seat fall series "Manifest."
 
Jared is a police detective who eventually moved on with his life after the disappearance of fiancée Michaela's plane. But now that she's back, he's torn apart by the return of his first love.   
 
Ramirez is best known for his series regular role of Julio on Starz's hit series "Power," executive produced by musician Curtis "50 Cent" Jackson.
 
He was featured in the second season of Netflix's "Marvel's Jessica Jones" as Oscar, a devoted single father and superintendent of Jessica's (Krysten Ritter) building. He also stars in Jennifer Morrison's directorial film debut, "Sun Dogs," coming to Netflix in 2018.
 
Ramirez first gained notoriety in his two seasons as Diego Hernandez on "Tyler Perry's House of Payne." He also starred in a recurring role as Ted "Wildcat" Grant on CW's top-rated "Arrow," as well as his role as Dr. A.J. Aquino on the CW dramedy "Emily Owens, M.D." He recently appeared in the Paramount comedy "Drunk Wedding," executive produced by John Hamburg.
 
Born in Matanzas, Cuba, Ramirez and his family moved to Tampa, Florida, when he was a child, and it is a place he still calls home. A passionate perfectionist, he is fluent in English and Spanish, loves the outdoors, and is an avid hiker, golfer, tennis player and basketball player. He enjoys traveling with his rescue dog, Freddy, who he discovered was a Havanese-blend and, like himself, Cuban.