Lincoln Rhyme: Hunt for the Bone Collector
WATCH EPISODES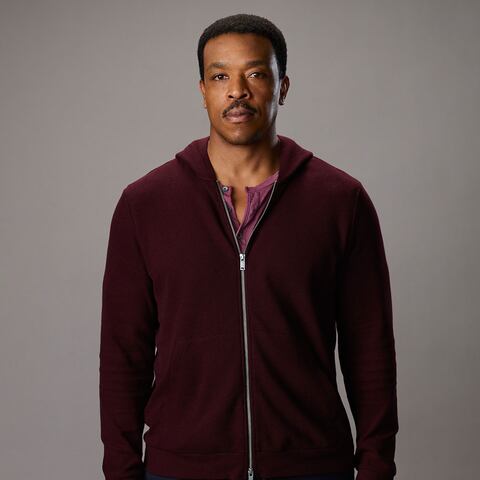 Lincoln Rhyme
Played by
Russell Hornsby
Actor Bio
Russell Hornsby stars as Det. Lincoln Rhyme in NBC's thrilling new drama series "Lincoln Rhyme: Hunt for the Bone Collector."
A temperamental genius, Lincoln is forced out of retirement when the serial killer who left him paralyzed returns. As he hunts the Bone Collector, Lincoln teams up with a promising young officer to crack the city's unsolvable cases.
Named one of Variety's "10 Actors to Watch" in 2018, Hornsby has amassed an impressive catalog of film, television and stage credits. With his critically acclaimed recent works, including "The Hate U Give," "Creed II," the Oscar-nominated "Fences," Netflix's "Seven Seconds" and an arc on Showtime's "The Affair," Hornsby is working nonstop.
Hornsby's other film credits include roles in the Jim Sheridan-directed "Get Rich or Die Tryin'" and the Sundance Grand Jury Prize-nominated film "Luv." Hornsby is no stranger to America's living rooms, having starred on numerous television drama series, including the critically acclaimed ABC Family series "Lincoln Heights" as police officer Eddie Sutton. He was also fighting to keep humanity safe from things that go bump in the night in his role as hard-nosed detective Hank Griffin on NBC's smash hit "Grimm." Additionally, Hornsby is known for his role as Luke on HBO's "In Treatment" opposite Gabriel Byrne.
Hornsby has an extensive theater background and became an aspiring thespian after auditioning and winning the role of the Scarecrow in his high school production of "The Wiz." Since then he's taken the more traditional - and currently less traveled - route to success by cutting his teeth onstage. While the phrase "paying his dues" is about as cliché as it gets when referring to an actor's journey, Hornsby is its embodiment as he has progressed from backroom performances to the bright lights of Broadway, where he's appeared in numerous productions, including a stint in August Wilson's "Fences."
Born and raised in Oakland, California, Hornsby was in the theater program at Boston University and studied for a summer at the British Academy of Dramatic Arts program at the University of Oxford. Hornsby currently resides with his family in Los Angeles.
Follow him at www.twitter.com/RussellHornsby and www.instagram.com/russoulhornsby.