Lincoln Rhyme: Hunt for the Bone Collector
WATCH EPISODES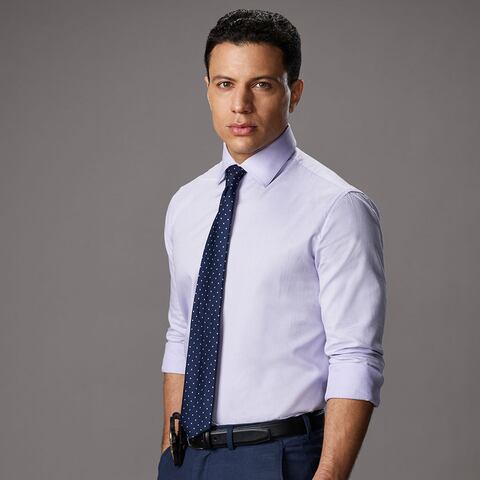 Det. Eric Castillo
Played by
Ramses Jimenez
Actor Bio
Ramses Jimenez stars as Det. Eric Castillo on NBC's thrilling new drama series "Lincoln Rhyme: Hunt for the Bone Collector."
A third-generation cop, Eric is Sellitto's fresh-faced new partner. Always by the book, Eric doesn't respect Lincoln's willingness to bend the rules in order to solve a case. But when Lincoln's unorthodox tactics save lives, Eric soon forms a grudging respect for Lincoln.
Jimenez was born and raised in the Dominican Republic, but because his parents divorced early on in his life, he split his youth between Santo Domingo and the South Side of Chicago.  Experiencing two completely different cultures at the same time sparked his passion as an artist.
Jimenez studied at Columbia College Chicago, where he majored in film directing. While there, he began his acting career quite unexpectedly after an interview for an on-set gaffing position took a surprise turn. Director Marisol Torres convinced him to audition for the lead role in the independent film "Chicago Boricua," which launched his career as an actor. From there, he went on to do various independent films and three studio films: "Let's Go to Prison," "The Dark Knight" and "Nothing Like the Holidays," which were all filmed in Chicago.
On television, Jimenez has appeared on series such as "Law & Order," "CSI," "CSI: Miami," "In Plain Sight," "Supah Ninjas," "Prime Suspect," "Code Black" and "The Catch." He's had recurring roles on "Fear the Walking Dead," "Wisdom of the Crowd" and "Vida."
Most recently, Jimenez starred opposite John Leguizamo, who also served as director, in "Critical Thinking," an indie feature based on the true story of the 1998 Miami Jackson Senior High School chess team that defied the odds to become the first urban high school to win the US National Chess Championship.
After learning about the growing concern of human trafficking on the island where he was born, Jimenez recently wrote and directed the film "Isolated Victim," which is currently in post-production. Follow him at www.instagram.com/ramsesjt.