Lincoln Rhyme: Hunt for the Bone Collector
WATCH EPISODES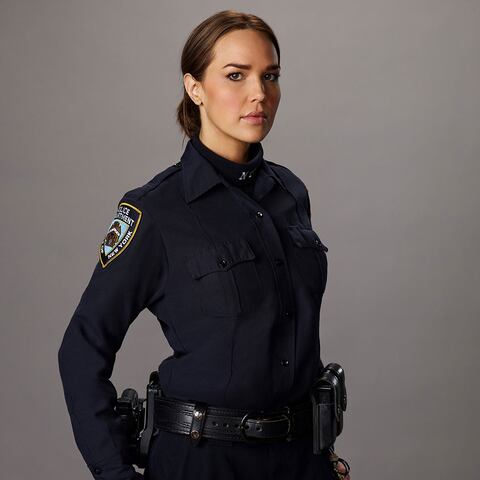 Amelia Sachs
Played by
Arielle Kebbel
Actor Bio
Arielle Kebbel stars as NYPD Officer Amelia Sachs in NBC's thrilling new drama series "Lincoln Rhyme: Hunt for the Bone Collector."
A rookie with a troubled past, Amelia suffers from PTSD after having witnessed the brutal murder of her parents. A dedicated officer, her innate empathy and intuitive understanding of forensics make her a formidable match for Lincoln, and they soon form an unlikely friendship.
Kebbel recently starred in ABC's "Grand Hotel," produced by Eva Longoria, and the NBC series "Midnight, Texas," based on the best-selling supernatural trilogy by Charlaine Harris. On the big screen, Kebbel was most recently seen in the final installment of the "Fifty Shades of Grey" saga, "Fifty Shades Freed," which broke box office records.
On the small screen, Kebbel starred opposite Dwayne Johnson on HBO's hit series "Ballers." She caught the attention of critics and audiences alike in her scene-stealing turn as the villainous Britney in Lifetime's critically acclaimed series "UnREAL," a performance which Entertainment Weekly cited as one of the "Best of 2015."
Kebbel is perhaps most familiar to television audiences from her role on the CW's "The Vampire Diaries" as the charismatic and wise-beyond-her-300-years Lexi Branson. In addition to her role on the hit show, Kebbel hosted the CW's "The Vampire Diaries: Rehash," an interactive weekly recap. Additional television credits include recurring roles on "Gilmore Girls," "Life Unexpected," "Grounded for Life," "The League," "The Grinder," CW's "90210" and guest-starring roles on "True Blood," "Hawaii Five-0," and "Law & Order: SVU."
Over the years, Kebbel has starred in a number of films that made their debuts at prestigious film festivals such as "Brooklyn Brothers Beat the Best," directed by Ryan O'Nan (2011 Toronto International Film Festival), "I Melt with You," starring Rob Lowe and Jeremy Piven (2011 Sundance Film Festival) and "Supporting Characters," co-starring Lena Dunham and directed by Daniel Schecter (2012 Tribeca International Film Festival). Her other film credits include "John Tucker Must Die," "The Uninvited," "The Grudge 2," "Think Like a Man" and "Aquamarine."
Kebbel currently resides in Los Angeles. Follow her at www.twitter.com/ArielleKebbel and www.instagram.com/ArielleKebbel