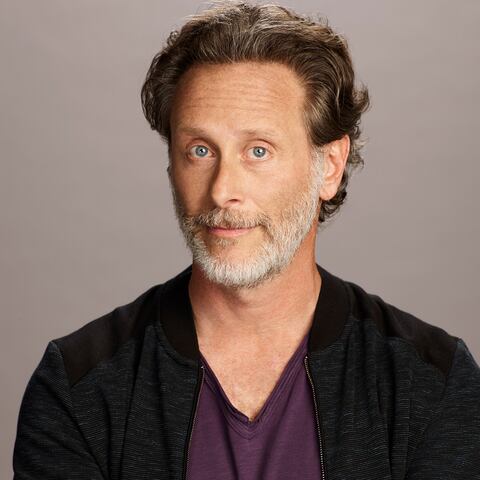 Stew
Played by
Steven Weber
Actor Bio
Steven Weber stars as Stew on the new NBC comedy "Indebted."
Weber made his New York stage debut opposite Geraldine Page in Odets' "Paradise Lost" and soon made it to Broadway in Tom Stoppard's "The Real Thing."
After a stint on "As the World Turns," he went on to appear in "The Flamingo Kid," "Hamburger Hill," "Single White Female," "The Temp," "Jeffrey" and "Dracula: Dead and Loving It."
On television, Weber played the young John F. Kennedy in the miniseries "The Kennedys of Massachusetts" and Jack Torrance in ABC's remake of "The Shining." He gained national attention in the long-running NBC sitcom "Wings" and was on the network again 10 years later on Aaron Sorkin's "Studio 60 on the Sunset Strip," where he received wide critical acclaim.
Returning to the stage, Weber played Leo Bloom in the hit Broadway production "The Producers," starred in "National Anthems" at London's Old Vic and, most recently, in "The Philanthropist," opposite Matthew Broderick. In 2017, Weber appeared for the first time at the Hollywood Bowl in the production of "Mamma Mia."
Weber's latest work includes starring on TNT's "Murder in the First," ABC Family's "Chasing Life," CW's "iZombie," HBO's "Ballers," Epix's "Get Shorty" and guest starring as the Shucker on HBO's "Curb Your Enthusiasm."
He can also be seen on the upcoming season of the Netflix series "13 Reasons Why."