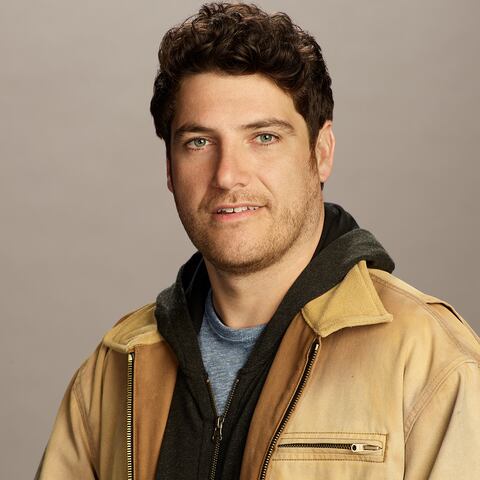 Actor Bio
Adam Pally stars as Dave on the new NBC comedy "Indebted."
Originally from Livingston, New Jersey, Pally is widely known for his starring role on the ABC cult-hit comedy series "Happy Endings" and most recently starred on YouTube Originals' "Champaign ILL" with Casey Wilson, which he also produced.
Pally starred on and produced both Fox's "Making History," with Leighton Meester, and Lionsgate's feature film "Most Likely to Murder," opposite Rachel Bloom. He also starred in "Band Aid," with Zoe Lister-Jones, and "The Little Hours," alongside Alison Brie, Aubrey Plaza, John C. Reilly, Molly Shannon, Fred Armisen and Nick Offerman, both of which premiered at the Sundance Film Festival. Pally was at Sundance in 2015 with "Joshy," starring Thomas Middleditch, Nick Kroll, Jenny Slate and Lauren Graham, and was also a producer on the film.
Previously, Pally was a series regular on "The Mindy Project" and starred in the indie dramedy "Night Owls," which premiered at the Tribeca Film Festival, and "Slow Learners." Other credits include "A.C.O.D.," with Amy Poehler and Adam Scott, and "The To Do List," opposite Rachel Bilson and Andy Samberg. Pally has also appeared in "Monogamy," "The Sophomore," "Taking Woodstock" and "Solitary Man" and had a cameo in the blockbuster film "Iron Man 3."
Pally and writing partner Gil Ozeri recently sold an untitled comedy script to Disney, all while Pally's production company, Clone Wolf Productions, is developing numerous projects for broadcast, cable and new media with ABC Studios.
Pally has been a member of the Upright Citizens Brigade since 2003, writing and performing sketch comedy, including two long-running shows at the famous theatre with his sketch comedy group, Hot Sauce. The group was officially selected by the Montreal Just for Laughs Comedy Festival in 2007 to perform. Pally currently performs with the team Death by Roo Roo at UCB.
Pally is a graduate of the New School in New York and currently resides in Los Angeles.